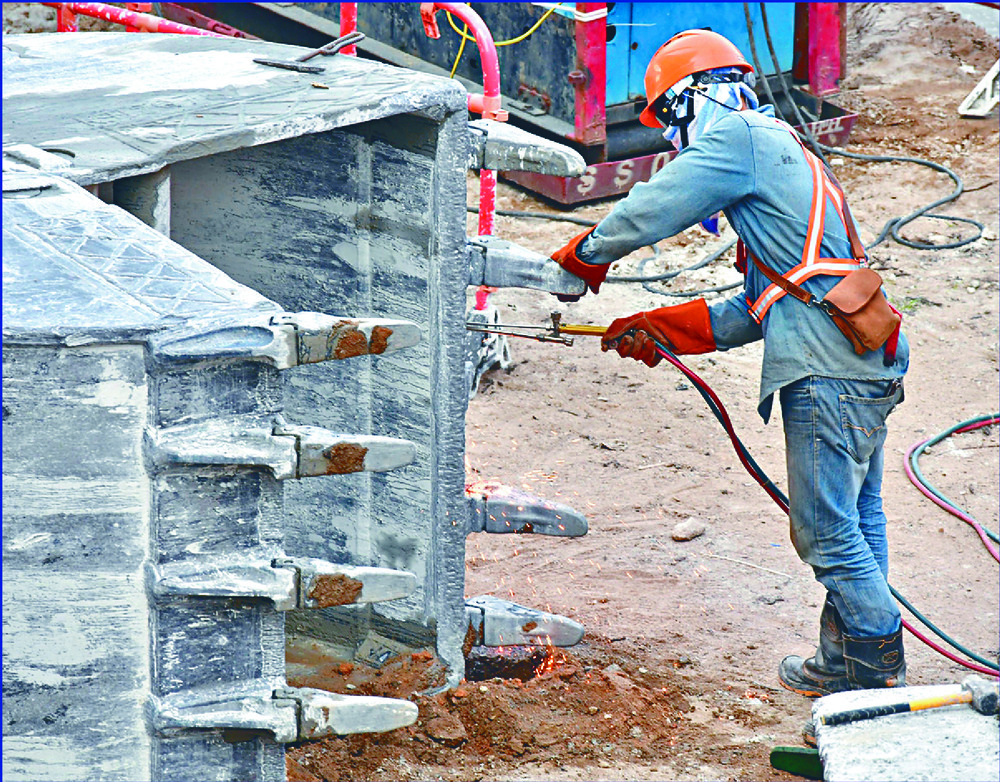 Injured construction workers get break under rehab project
Construction workers who suffered work-related injuries from September 1 this year will be eligible to receive private outpatient treatment at government rates under a new labor program.
The three-year pilot rehabilitation project, costing HK$300 million, will benefit more than 5,000 workers, the Labour Department estimates.

The acting commissioner for labor, Jeff Leung Wing-yan, said the project aims to rehabilitate workers and allow them to return to work within the "golden recovery period" - the time in which workers are recommended to make a full recovery.

"If construction workers are unable to receive treatment six weeks after sustaining injuries, the likelihood that they will be able to return to work may be significantly reduced," Leung said.

Injured workers will be able to receive private outpatient treatment at government rates a week after applying. They will be required to pay hospital fees up front, at HK$50 for a general consultation and HK$135 for an initial specialist consultation, which will be reimbursed by the employer.

Workers with work-related injuries will have their rehabilitation process managed by those from the work injury rehabilitation office - a group co-managed by Chinese University Medical Center and health-care service contractor Actmax.