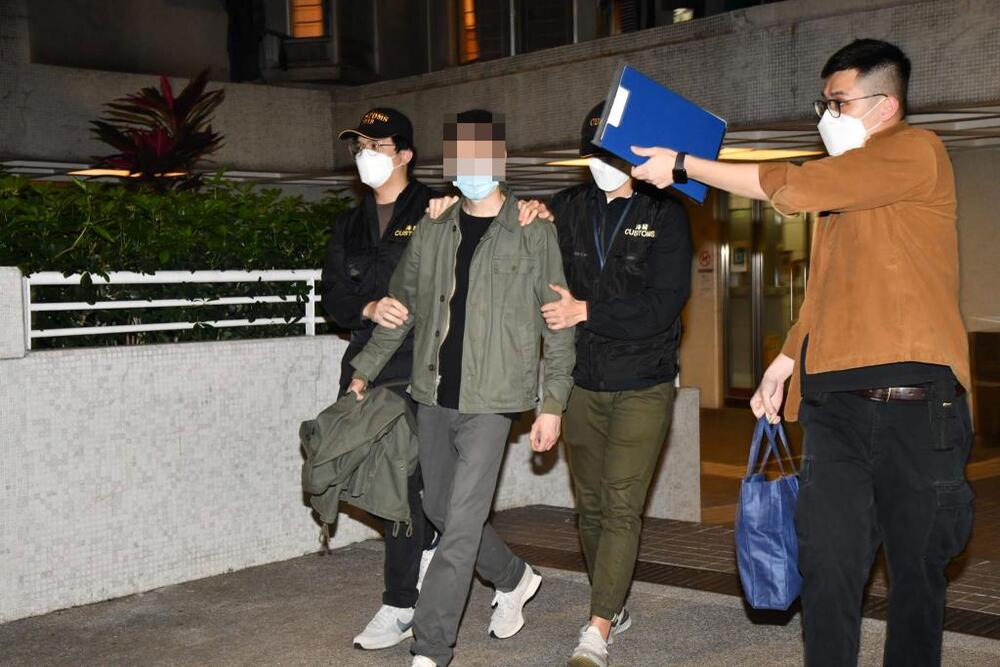 Influencer arrested again as two more reveal 'dating courses' blackmailing
A YouTube influencer who threatened a subscriber to purchase courses on "dating techniques" was on Thursday arrested again by customs as investigation revealed two more victims were forced to pay over HK$350,000 of "tuition fees."
The case first came into light after officers arrested 32-year-old Chau Kin-kei, dubbed "Professor Devil," in April for breaching the Trade Description Ordinance.

Back then, officers said a 20-year-old university student spent HK$30,000 on buying a membership to Chau's courses in February and March, and was later threatened by Chau to purchase a HK$100,000 "outlook-upgrade" service. Otherwise, Chau would post videos of the victims online.

On Friday, customs said Chau was arrested again yesterday for engaging in unfair trade practices for making misleading omission and using aggressive commercial practices in the sale of his "dating courses."

Two more victims filed reports against Chau to customs following the arrest in April.

After Chau received the membership fees from the two victims, he used excuses that the first victim violated the training regulations and the second victim needed to new clothing necessary for the training, and demanded them to pay extra charges of HK$25,000 and HK$330,000 respectively. Otherwise, Chau would refuse to give the lessons.

Investigation is still ongoing and Chau has been released on bail, according to customs.

Customs reminded traders to comply with the requirement of the ordinance. They also warned the maximum penalty of committing the offense of misleading missions carries a HK$500,000 fine and five-year imprisonment.