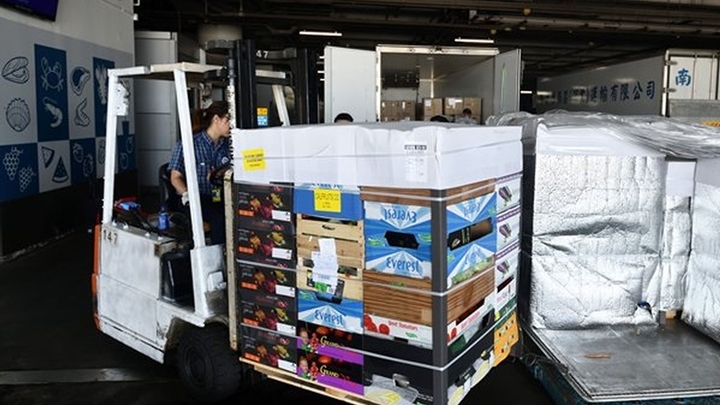 Industry supports Govt to ease bans on e-tobacco transhipment due to loss in logistics
The logistics industry favours the government's plan to loosen restrictions on the transhipment of electronic cigarettes in Hong Kong, as the business suffered a significant blow over the past few months after the bans were issued.
Multiple veterans voiced their support today for the proposal of the Transport and Logistics Bureau recently to amend the Smoking (Public Health) Ordinance, in which any importation of alternative smoking products - including as parcels, goods, or by passengers - into Hong Kong was prohibited.

The Ordinance has been in force since April 30 this year.

However, the local freight business met a huge impact since the Ordinance was issued, said Pamela Lam Nga-man, Deputy Secretary for Transport and Logistics.

"Of the 1,470 local agencies engaging in freighting," she said, "about 470 provided services for the transhipment of alternative tobacco products, handling nearly 330,000 tonnes of alternative tobacco and related products annually."

According to the Bureau, the average air cargo from May to October this year has plummeted by 18 percent compared to the same period last year.

"E-tobaccos accounts for a high proportion of air freighting, and usually be considered as 'heavy cargo' to transported with other 'light cargo'," said Gary Lau Ho-yin, Chairman of the Hong Kong Association of Freight Forwarding and Logistics Limited.

"Banning e-tobaccos would have a knock-on effect on the transhipment business of other products," he pointed out.

Henry Tong Sau-chai, Chairman of the Hong Kong Council on Smoking and Health, showed his opposition to the legislative amendment, arguing that it will lead to "loopholes" in the law for criminals to take advantage of and smuggle cigarettes into the Hong Kong market.

Lawmaker Jeffrey Lam Kin-fung expressed his confidence in Hong Kong's law enforcement, claiming the government to issue regulations accordingly to combat the smuggling of e-cigarettes.

"It is without any doubt that the government should make up for the problem since they failed to consider the factors of the freighting business when passing the law," he said, "it is better late than never" for the government to amend the Ordinance.