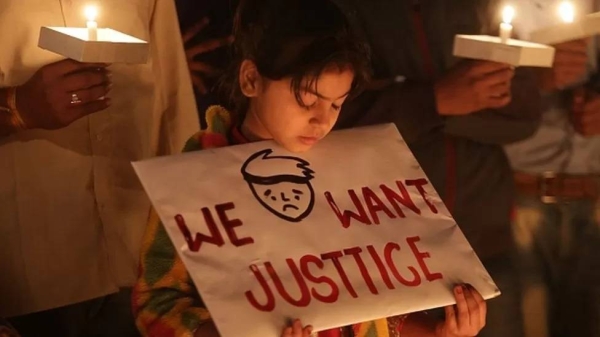 India's Supreme Court rejects more money for Bhopal gas leak victims
India's Supreme Court has rejected a plea seeking more compensation for victims of the 1984 Bhopal gas disaster.
The court said the issue could not be "raked up three decades after the settlement".

Thousands of people died after a leak from Union Carbide's plant in the Madhya Pradesh state capital.

Dow Chemicals, which bought Union Carbide in 1999, said that a settlement agreed upon in 1989 was fair and final.

The Bhopal gas disaster is considered the world's worst industrial disaster.

The Indian government says some 3,500 people died within days of the gas leak and more than 15,000 in the years since.

Campaigners put the death toll as high as 25,000 and say the effects of the gas continue to this day.

In 2010, an Indian court had convicted seven former managers at the plant, handing down minor fines and brief prison sentences.

But many victims and campaigners have felt justice has still not been served against Union Carbide.

In 1989, Union Carbide agreed to pay $470m (£386.5m) to settle the initial fight for compensation. The government, which argued on behalf of the survivors, had asked for $3.3bn (£2.7bn).

The victims appealed the judgement in the Supreme Court which upheld the settlement but ordered Union Carbide to fund a hospital for victims costing about $17m.

In June 2010, the government decided to review the compensation after an outcry over UCIL's former executives receiving just two-year prison sentences and minor fines.

India's attorney general filed a curative petition, asking the case to be reopened, and to increase the settlement to $1.1bn.

The government argued the initial compensation was based on incorrect figures and failed to capture the enormity of damage caused to human lives and the environment. The petition demanded the additional compensation should be paid by the successor firms of Union Carbide.

However, the Supreme Court on Tuesday dismissed the plea, saying it was "not maintainable in law and lacked merits on the facts of this case".

"The question of compensation can't be raked up three decades after the settlement," the five-judge Constitution bench said.

A separate 2011 plea by India's federal investigation agency seeking a retrial of the case had been dismissed by the Supreme Court, saying there was "no satisfactory explanation" for such a plea 14 years after the initial judgment.