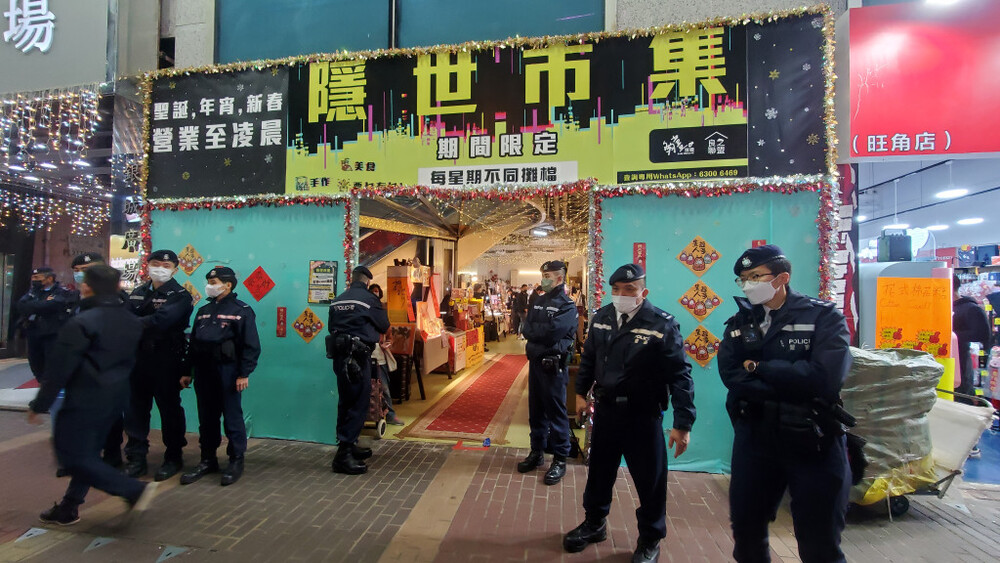 Independent media founder and two vendors handed up to 10 months in prison over selling seditious books
Three people, including the founder of an independent online media and a pair of vendors for an independent fair, were imprisoned for 5 to 10 months on Monday after being convicted of selling seditious books.
The 31-year-old Alan Keung Ka-wai, also known as "Pastor Keung" who founded Free HK Media, together with 52-year-old Alex Lee Lung-yin and his 48-year-old wife Cannis Chan Sheung-yan appeared in West Kowloon Magistrates' Court for their sentence today over an accusation of seditious intention before National Security Law designated magistrate Peter Law Tak-chuen.

The trio were arrested this January during the police's raid on an independent fair for the Lunar New Year in Ginza Plaza of Mong Kok, during which the arrestees were selling some books with "seditious intent" about the 2019 social movement at their stall.

"The books were confiscated as indicating the contents of 'Hong Kong Independence' and inciting others to overthrow the government," according to the police.

The court further learned that Keung and the couple, who claimed to be a merchant and a pet groomer, respectively, have also promoted the book on social media platforms from last December to January.

The defence of the three arrestees said they have only produced 400 books and the content was all downloaded from the internet rather than originated by themselves. The trio pleaded guilty and claimed they would never conduct similar crimes anymore.

However, Magistrate Law said the defendants have taken advantage of Christmas and Lunar New year to attract more customers for their books and attempted to turn the peaceful society into chaos again, considering the books as "time bombs".

Chan was handed 10 months behind bars as she was considered the mastermind in the case; Keung was ruled to sit in a cell for eight months for "actively promoting" the books on social platforms, and Lee was sentenced to five months of imprisonment.