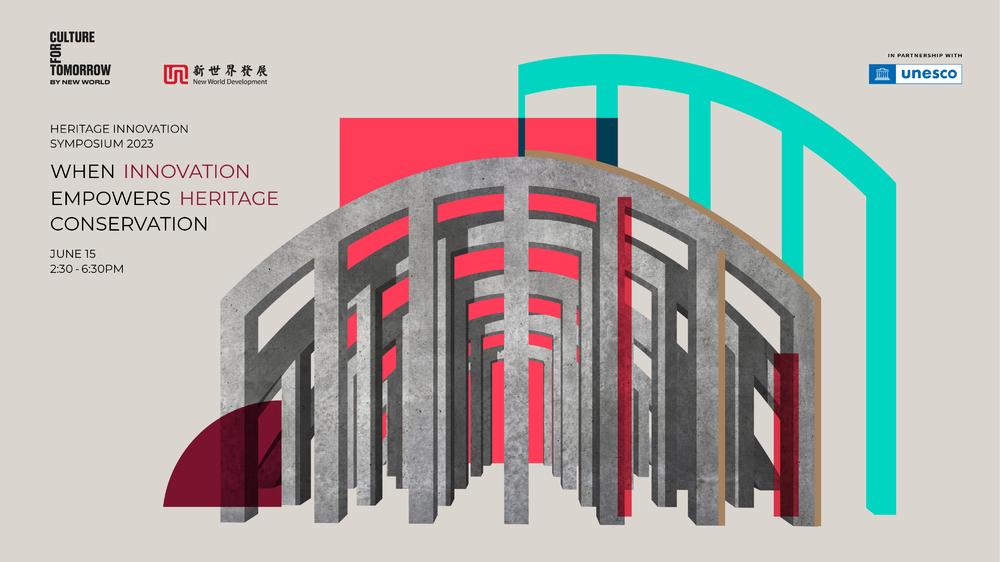 Inaugural intl symposium on heritage conservation to be co-hosted by New World Development and UNESCO in June
An inaugural international symposium on heritage conservation, co-hosted by New World Development and the United Nations' cultural body UNESCO, will take place in Hong Kong next month.
The symposium titled "When Innovation Empowers Heritage Conservation" on June 15 will bring together foreign government officials, leading experts and mainland scholars to share examples of heritage conservation in the mainland and overseas, and explore the way forward for Hong Kong.

New World Development will also provide an update on the conservation project of the State Theatre, a Grade I historic building in North Point.

The event will be officiated by Feng Jing, Chief of Culture Unit at UNESCO Bangkok, Bernadette Linn Hon-ho, Secretary for Development, Ivanhoe Chang Chi-ho, Commissioner for Heritage, and Douglas So Cheung-tak, Chairman of Antiquities Advisory Board.

Speakers include Tan Huey Jiun, Director of Urban Redevelopment Authority of Singapore, Geoff Rich, Architect and Partner at FCB Studios, and Jie Zhang from the School of Architecture at Tsinghua University, Beijing.

Professor Zhang will share his experiences in the conservation project of the historic Jingdezhen Pengjia Alley Compound at Jiangxi, China. The project has received an Award of Distinction in UNESCO Asia-Pacific Awards for Cultural Heritage Conservation in 2021.

Geoff Rich will share about the conservation of the East Court of Alexandra Palace in London, U.K.. Its East Wing Restoration Project, involving reopening a historic theatre, was named one of the national winners at the prestigious Royal Institute of British Architects (RIBA) Awards in 2019.

The symposium welcomes industry professionals and is open to the public. Interested parties can visit the event website for more information and registration.