Cleo Lai undergoes operation after National Health Commission finds heart belonging to mainland child who succumbed to severe head injury on Friday.
A four-month-old girl suffering from heart failure has undergone a transplant in Hong Kong with a donated organ from mainland China in the first arrangement of its kind in the city.

In an unprecedented move, the National Health Commission helped to secure the heart for the city resident, and hospital authorities on Saturday said they might turn to the mainland to secure life-saving organs again in the future.

Cleo Lai Tsz-hei underwent the operation earlier in the day at Hong Kong Children's Hospital after the Human Organ Transplant Board, a statutory body under the Department of Health, approved the donation, authorities said.

Cleo suffered from dilated cardiomyopathy, a disease that caused the walls of her heart to thin and stretch, enlarging the organ and making it difficult to pump blood around her body. She underwent an operation in October, but when her condition did not improve, her mother and the doctors treating her made an urgent public appeal for a donor.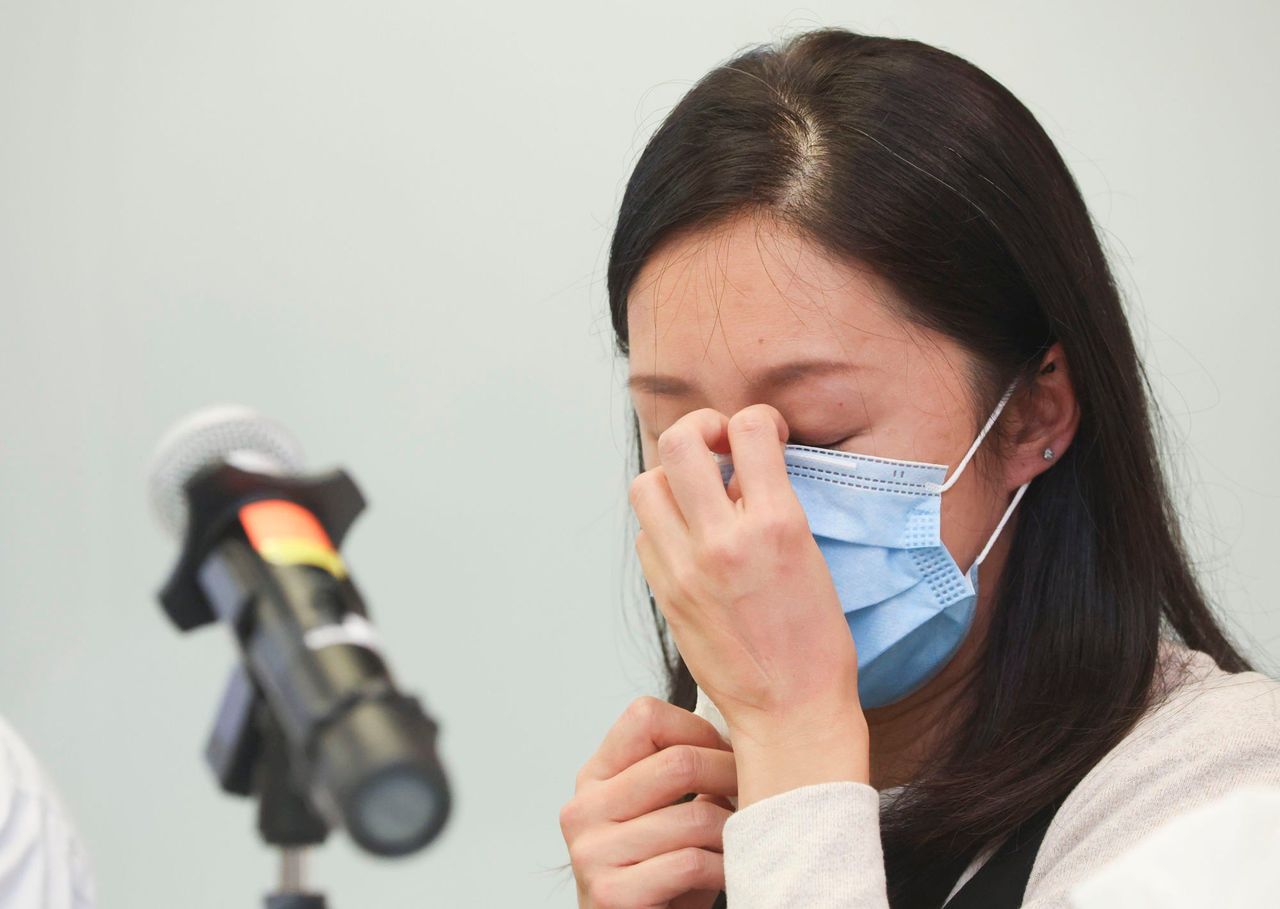 Cleo's mother appeals for a heart donor for her daughter last month.
With time running out, the Hospital Authority contacted the National Health Commission, which found a heart belonging to a mainland child who succumbed to a severe head injury on Friday.
"This is a special case because it is very difficult to identify a suitable heart to be transplanted into a four-month old girl in Hong Kong," said Simon Tang Yiu-hang, the authority's director for cluster services. "And so that's why out of goodwill, the National Health Commission used their robust mechanism and helped to identify the right organ for our four-month-old child."
Heart donations are rare in Hong Kong – only eight such transplants were carried out last year, down from a peak of 17 in 2018, while 73 people remain on the waiting list, according to the authority.
Dr Robin Chen, who leads surgeries at Children's Hospital, described the operation as smooth and said Cleo's new heart was functioning well for now, although she would remain in the intensive care unit.
"Cleo has been in a critical stage and recently her condition has been worsening," he said. "Without a heart transplant, it could have been life-threatening at any time."
Chief Executive John Lee Ka-chiu thanked the health teams involved on both sides of the border, as well as police, firefighters and immigration officers, for ensuring the donated heart was transported quickly to the hospital.
"Even though both places have their own approval procedures, they accelerated the procedures in accordance with the law to ensure the speedy transport of the organ to Hong Kong," he wrote on his official blog.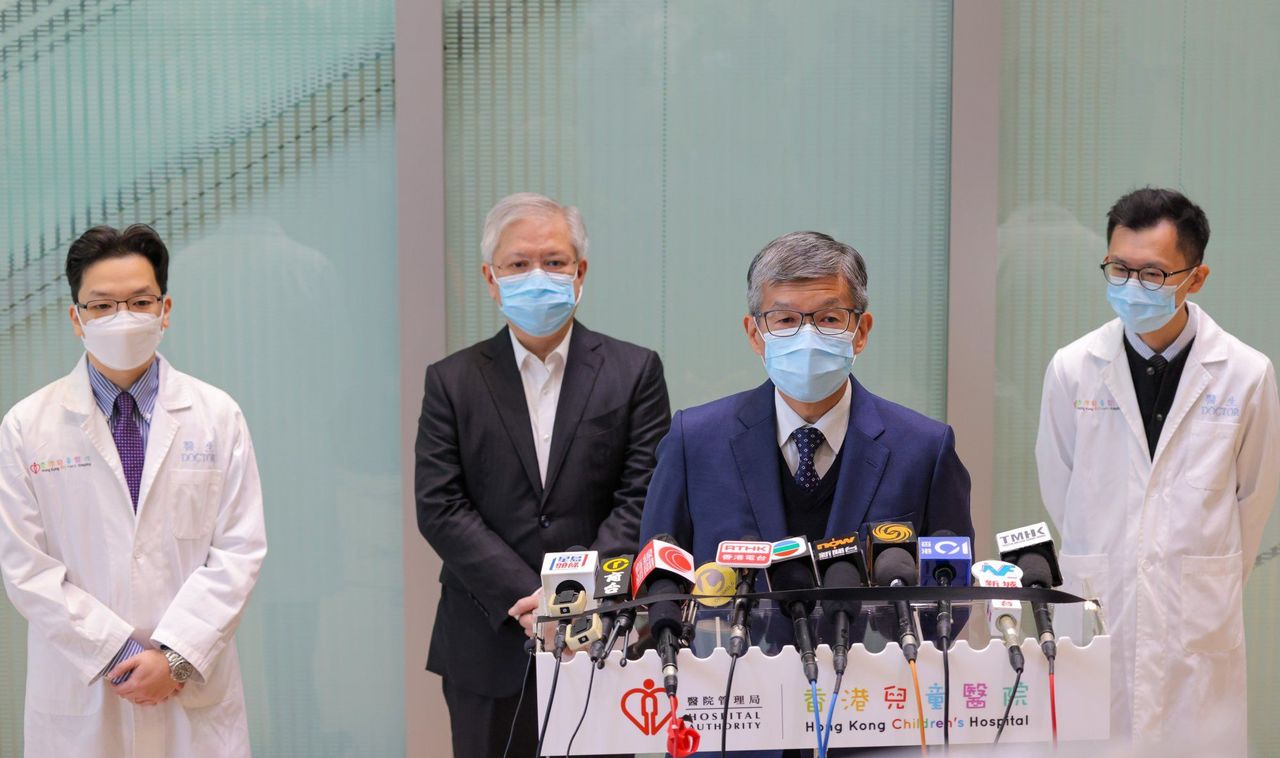 (From left) The Children's Hospital's Dr Robin Chen, hospital chief executive Dr Lee Tsz-leung, the Hospital Authority's Dr Simon Tang and the hospital's Dr Nicholson Yam.

Children's Hospital chief executive Dr Lee Tsz-leung conveyed the appreciation of Cleo's parents.

"The parents also thanked the donor's family for giving their daughter a chance to be reborn, as well as the mainland and Hong Kong authorities for the arrangement," Lee said.

While organs are regularly transported across borders around the world, in the European Union for example, Hong Kong and the mainland have until now maintained separate networks for matching patients with donors.

Beijing has been accused by human rights groups and lawyers in the past of forcibly harvesting organs from inmates, including political prisoners. For years, mainland hospitals were forced to rely on their own connections to find donations, which opened the system to abuse, but in 2013 the central government introduced a centralised computer database to regulate the process and two years later banned taking organs from executed prisoners.

But concerns over the source of organs persist. The International Society for Heart and Lung Transplantation, an organisation that counts more than 3,700 medical practitioners from over 45 countries, issued a statement in April saying organ donations from the mainland should not be accepted.

While the hospital that carried out Cleo's operation does not belong to the society, Queen Mary Hospital, a local leader in organ transplants, is a member.

One source in the medical field said that as a result of Cleo's operation, Hong Kong could lose the link to the international body, which provided access to advanced transplant technologies.

"If we violate its policy guidelines, Hong Kong may be expelled from [the society]. Then we can never attend heart and lung transplantation international conferences or present any academic papers or research work," the insider said. "Also Western countries will stop the exchange of advanced technologies regarding heart and lung transplant with Hong Kong hospitals."

But the Hospital Authority's Tang emphasised Cleo's new heart was donated in accordance with relevant regulations on both the mainland and in Hong Kong.

"The whole thing is totally legal, fair and responsible," he said. "We should be grateful for the organ transplant."

In a statement issued by Health Bureau in the evening, a spokesman said the authority had ensured the transplant met international standards. The certification for the importation of the organ also contained all information required by law, he said.

Tang did not rule out using donated organs from the mainland for residents in critical need in the future.

"We treasure life and we follow all the rules and regulations," he said. "In recent years, the number of transplants has dropped due to the pandemic. We will explore different ways to carry out more transplants."

Tang also dismissed the suggestion that cross-border donation of organs would affect Hong Kong's global standing.

"We don't think that it will damage our international reputation. Our task is very simple – to help the four-month-old child. Without a heart transplant, she may not survive," he said.

"Mainland China's transplantation standards have been highly recognised by the World Health Organization … We think this is a good thing and people should be glad about it because we've made a successful surgery."