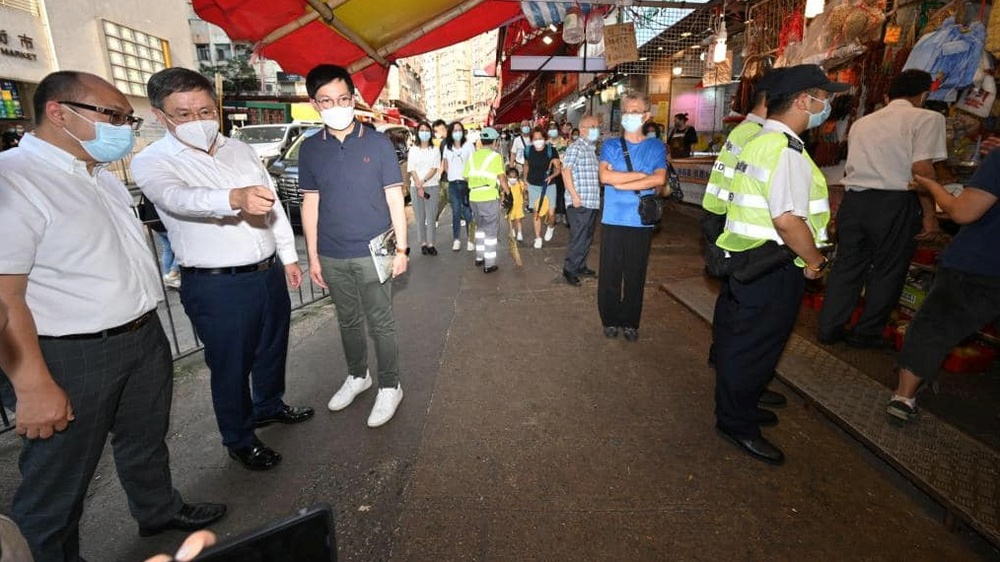 Impossible to get Hong Kong clean in one stroke, says administration deputy
It is impossible to get Hong Kong clean in one stroke, said Deputy Chief Secretary for Administration Warner Cheuk Wing-hing, the official leading authorities' citywide cleaning operation.
The SAR government previously launched a three-month operation in August targeting over 600 hygiene black spots, as part of a two-phase campaign to build a cleaner city.

Cheuk told a newspaper interview on Monday that relevant government departments will report on their key performance indicators (KPI) by end of this month.

He said the reviews will take on citizens' perspectives instead of emphasizing statistical objectives, allowing citizens to witness the results of the clean acts.

Meanwhile, the administration deputy noted that new hygiene black spots may surface after the removal of the original ones, and that authorities will step up cracking down on illegal dumping activities.

He said surveillance cameras, along with the help of artificial intelligence technologies, will help authorities prosecute the culprits.

With Hong Kong easing its border control measures for inbound travelers, Cheuk said he expected the cleaner version of Hong Kong would leave a "clean and rustic" impression on them.