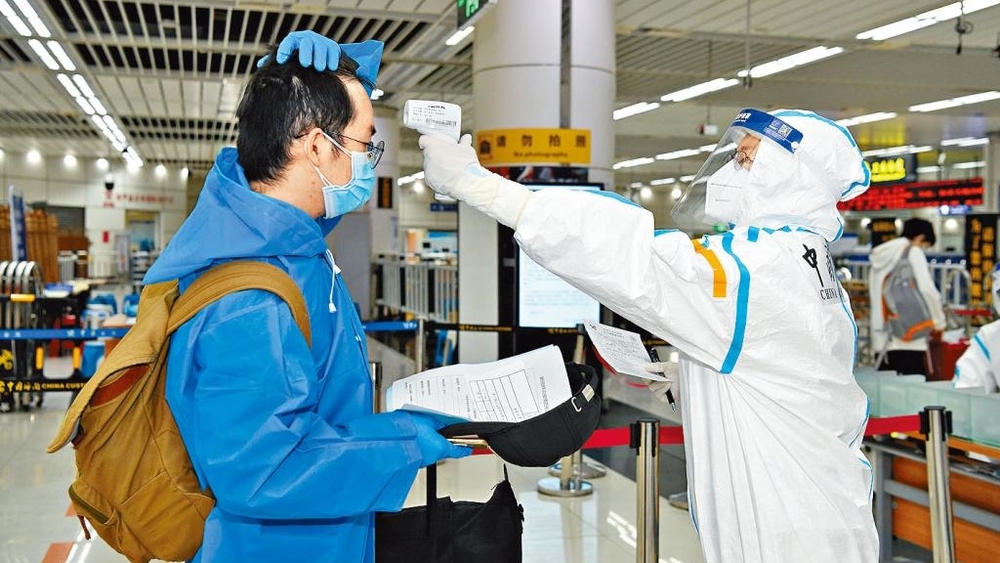 Immigration to accept extension of stay applications from outside Hong Kong
From Friday, expats and students applying for an extension of stay in Hong Kong can activate their visas online, the Immigration Department announced.
The arrangement applies only to visa renewals, not first-time applicants.

In the past, people applying for an extension of stay were required to be physically present in Hong Kong both at the time of application and collection of the visa. It is set to change on Friday, as the immigration announced non-permanent residents may apply for an extension of stay from outside Hong Kong.

Non-permanent residents who are admitted into Hong Kong under the following schemes and whose limit of stay is about to expire - within four weeks - but are presently outside Hong Kong may apply for an extension of stay under the new measure:

1. General Employment Policy (including both employment and investment as entrepreneurs);

2. Admission Scheme for Mainland Talents and Professionals;

3. Quality Migrant Admission Scheme;

4. Immigration Arrangements for Non-local Graduates;

5. Admission Scheme for the Second Generation of Chinese Hong Kong Permanent Residents;

6. Technology Talent Admission Scheme;

7. Capital Investment Entrant Scheme;

8. Residence as dependants; and

9. Students enrolled in full-time study programs.

The applicants may submit the applications online or through their sponsors or authorized representatives in Hong Kong.

Successful applicants may download the "e-Visa" for an extension of stay upon payment of the fee. Applicants will be able to complete the whole process and activate the "e-Visa" for an extension of stay from outside Hong Kong.

The announcement came after six lawmakers and the Hua Jing Society wrote an open letter to Hong Kong officials, saying mainlanders who wish to come to Hong Kong to study and work face difficulty with the activation arrangement for their visas.

Since the fifth wave emerged, the quota of travelers from Hong Kong to mainland cities including Shenzhen and Shanghai has been further reduced, the lawmakers said.

For example, only 300 travelers can cross the border from Hong Kong to Shenzhen every day and they will need to go through 14 days of hotel and seven days of home quarantine in Shenzhen.

"There is a huge amount of people in the mainland who need to activate their visa in Hong Kong, including pregnant and breastfeeding women," they said.

"It's difficult for them to travel between Hong Kong and the mainland amid the pandemic and so many of them are considering just giving up their visa."