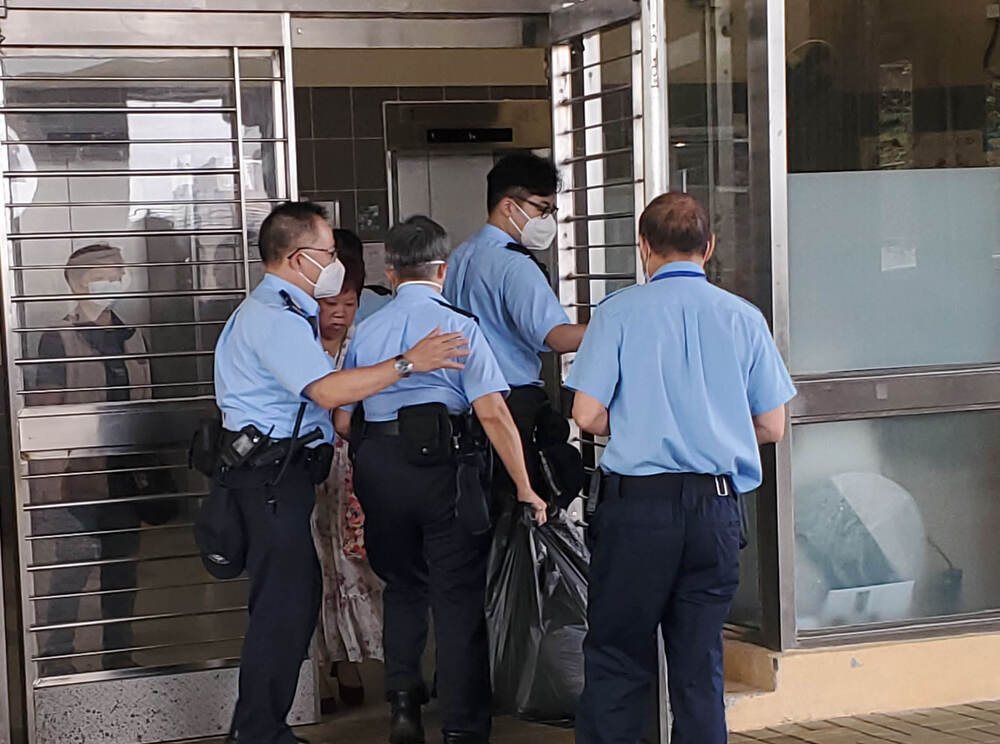 Ill father, daughter found dead in flat
A 59-year-old woman and her 86-year-old father were found dead at their home in Mei Foo Sun Chuen, a private housing estate in Lai Chi Kok on Sunday - Mother's Day, after firefighters broke into the flat following a report by the woman's daughter.
Sources said the wheelchair-bound woman and her father suffered chronic illnesses. No suicide note was found at the scene, but an autopsy will be conducted to ascertain the cause of death.

Apparently the elderly man suffered a heart-attack and collapsed in the living room and died while his daughter starved to death.

Police said they were alerted by a woman surnamed Chow, 33, at around 10pm on Sunday, saying that she lost contact with her mother for several days before she arrived at Mei Foo Sun Chuen Phase 8 where her mother lived, but no one answered the door.

Firemen were called and they forced their way into the flat where they found Chow's mother and grandfather, both surnamed Lau, lying on the bed and on the floor, respectively, who were confirmed dead.

It is understood that the father and his daughter were both ill, and the daughter had received an amputation and needed a wheelchair.

Bodies of the two deceased were taken to the mortuary at about 4am yesterday.

Police classified the incident as body found and an autopsy will be carried out to determine the cause of their death, items including pillows were seized as evidence. Two male and one female relatives of the two deceased were invited to the Lai Chi Kok police station to assist in the investigation.

The Social Welfare Department said they were highly concerned about the incident and would "approach the family concerned as soon as possible and render appropriate assistance according to their welfare needs."

The department said they operate a 24-hour hotline - 2343-2255 - to provide immediate telephone counseling, support and referral services. People in need can call for help at any time.

In a separate incident, Housing Authority officers found the body - part of the bones were exposed - of a tenant in a flat at public Shui Chuen O Estate in Sha Tin yesterday.

Housing officials had gone to the flat to reclaim the property after the 60-year-old single man, Li, had failed to pay rent for months, but the door was unanswered. The security guard then reported to the police.

It is understood that there was no bed in the flat and the skeletal remains of Li were found on the floor.

Sources said that Li, who was living alone in the flat was receiving Comprehensive Social Security Assistance. There were no signs of a break-in or ransacking.

The police found no items lost and nothing suspicious. The case was listed as a body found.