Officers found 1.5kg of heroin on a 57-year-old man they stopped in Sham Shui Po and 84.5kg of heroin and crystal meth in a nearby flat.
A routine identity check on a Hong Kong street led to police seizing narcotics worth HK$76 million (US$9.77 million) and arresting a suspected drug trafficker on Tuesday.

The 86kg haul of heroin and crystal meth was the 10th major seizure of illegal drugs in three weeks. In the previous nine cases, police and customs officers confiscated HK$436 million worth of narcotics.

In the latest operation, officers from the Kowloon West emergency unit stopped a 57-year-old man for an identity check on Yen Chow Street in Sham Shui Po shortly before 10am.

Chief Inspector Kong Ha-sang said officers found 1.5kg of suspected heroin in three bags the man was allegedly carrying.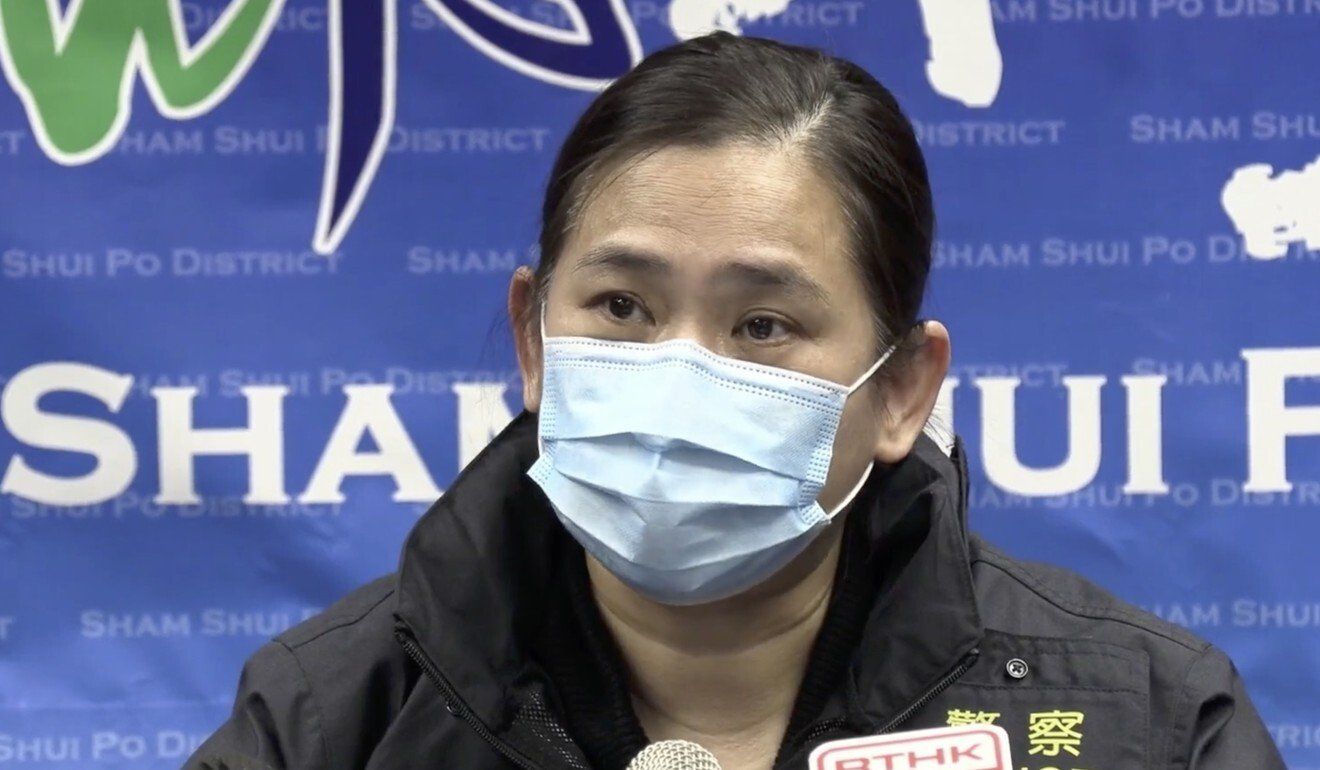 Chief Inspector Kong Ha-sang of Sham Shui Po police.

In a follow-up raid on a nearby flat rented by the suspect on the same street, officers found another 42.3kg of suspected heroin in two boxes and one rucksack, and 42.2kg of what appeared to be crystal meth in another two boxes, according to Kong.

"The haul has an estimated street value of HK$76 million," she said, adding the illegal drugs were for local consumption. "Our investigation revealed that the flat had been used for the storage of illegal drugs for several days."

As of 5pm on Wednesday, the suspect was being held for questioning and had not been charged.

The Sham Shui Po district crime squad is handling the case.

In Hong Kong, trafficking in a dangerous drug carries a maximum penalty of life imprisonment.

According to the latest official statistics, seizures of five major illegal drugs – cocaine, cannabis, crystal meth, ketamine and heroin – rose 63 per cent to about 3.68 tonnes in the first six months of this year, from around 2.25 tonnes in the same period the year before. Ecstasy seizures also rose sharply to 21,770 tablets, up 745 per cent.

The number of people aged between 10 and 20 arrested for drug offences also rose by nearly 66 per cent to 224 between January and June this year, from 135 over the same period last year.