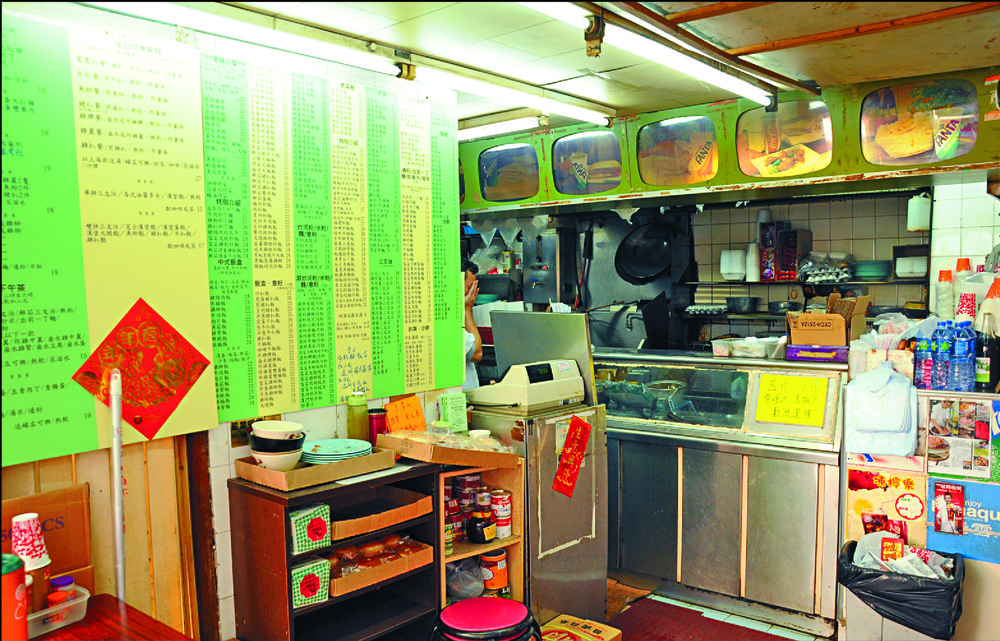 Iconic one-stop fast food shop set to close doors
It seems Lucky Snack House, a 44-year-old Hong Kong-style fast food shop in Wan Chai famous for its signature handmade burgers, has run out of luck and will shut down next year.
Not long after Wan Chai's Happy Cake Shop and Central's Lin Heung Tea House shut their doors, Lucky Snack House becomes the third to go, with the closure set for February.

With fried chicken legs, handmade burgers and crinkle-cut fries on offer, all at affordable prices of under HK$50, the fast food shop has been a staple in the community since it first opened on 17 Burrows Street in 1978.

Regulars at the eatery were saddened by the news, saying the neighborhood icon has always been there for customers.

Lucky Snack House's owner is understood to have decided to close the place as he was getting old.

The 40-year-old restaurant's appearance is reflective of its age. It doesn't look all that different from the way it did decades ago, with the establishment's name emblazoned across the iconic bright red Coca-Cola sign that evokes memories of Hong Kong's old fast-food restaurants and convenience stores.

Inside, beyond the folding tables, stools and a menu that spans the entirety of the wall, sepia-tinged photographs of fast-food items hang above the counter.

Lucky Snack House, which started business just three years after McDonald's opened its first Hong Kong store in Causeway Bay, offers a local spin on Western fast food, with its handmade burgers the signature item.

Beef patties are handmade and seared in a hot pan, then placed between two sesame seed burger buns to form the restaurant's signature item, kept simple with no bells and whistles other than a slice of cheese and a fried egg.

Lucky Snack House also pays homage to the culinary traditions of the American south by adopting deep-frying, but does so in a way unique to Hong Kong-style fast food stores.

Unlike typical fried chicken, the eatery's chicken legs are not coated in flour before they are submerged in hot oil. Instead, whole chicken legs are fried hard and fast, locking in the juices under a thin, crisp shell, and seasoned simply with salt and pepper.

The store also serves crinkle-cut french fries - a nostalgic fast-food staple - over other variants of deep-fried potato such as shoestring fries or British chips.

Setting Lucky Snack House apart from its American fast-food contemporaries are its fried rice and noodle dishes that can be found on any menu in a local cha chaan teng.

Beef chow fun, tomato fried eggs and egg sandwiches are only a few of the hundreds of items on the restaurant's expansive menu.

Fans of the fast-food store said the shop is a source of great childhood memories for them and that the quality of the food has remained consistent throughout the decades.

"I guess it's time to say farewell to the place that was my breakfast canteen from primary to secondary school," said one person, who identified as one of the eatery's first customers.

"How time flies," said another.