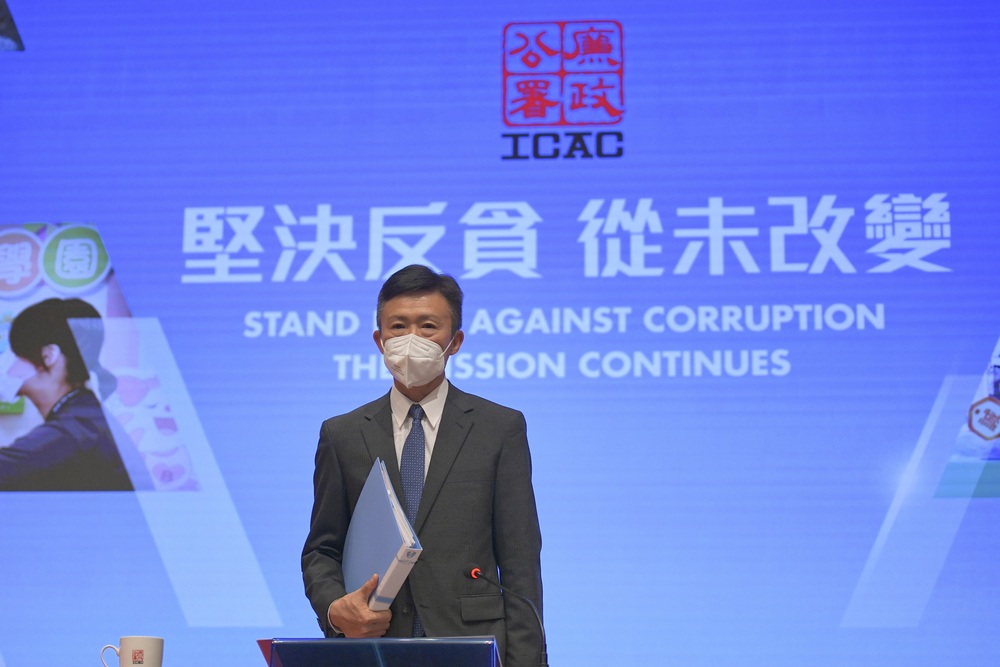 ICAC to work hard on extraditing Ted Hui over blank votes incitement
The Independent Commission Against Corruption (ICAC) will work hard on extraditing former lawmaker Ted Hui Chi-fung who incited citizens to cast blank ballots in an election, said commissioner Simon Peh Yun-lu.
The statement came after reporters asked how Peh, also the president of the International Association of Anti-Corruption Authorities, would follow up on the incident as Hui now remains in exile in Australia.

Peh then pointed out that the requesting and requested countries can conduct the extradition in accordance with the United Nations Convention Against Corruption.

Yet, Peh noted that Hui's extradition is not related to the International Association of Anti-Corruption Authorities.

Peh released the ICAC's 2021 annual work report in a media session on Wednesday, saying that the commission received 52 complaints regarding last year's Legislative Council election.

ICAC have arrested 10 people for inciting others to cast blank ballots and three of them have been convicted. The commission has also issued a warrant for seven suspects that have fled overseas including Hui.

As for the election of the Election Committee subsector, the commission received eight complaints, Peh added.

Regarding the coming Chief Executive election on May 8, Peh said the commission has yet to find any citizen inciting others to cast blank or invalid ballots. When asked is that because of citizens' low sense of participation, Peh only said he will not predict the reason behind.

Hong Kong's new leader will be elected by the 1,454-member Election Committee dominated by pro-Beijing political heavyweights and tycoons four days later. And former Chief Secretary John Lee Ka-chiu is the sole candidate.

Peh said about 80 officers will be mobilized to poll stations as well as the election headquarters that day.

Peh also refused to answer questions like whether he would seek an extra term for the new cabinet and has he any concerns on affecting the image of ICAC after he was caught involved in Witman Hung Wai-man's "Partygate" scandal.