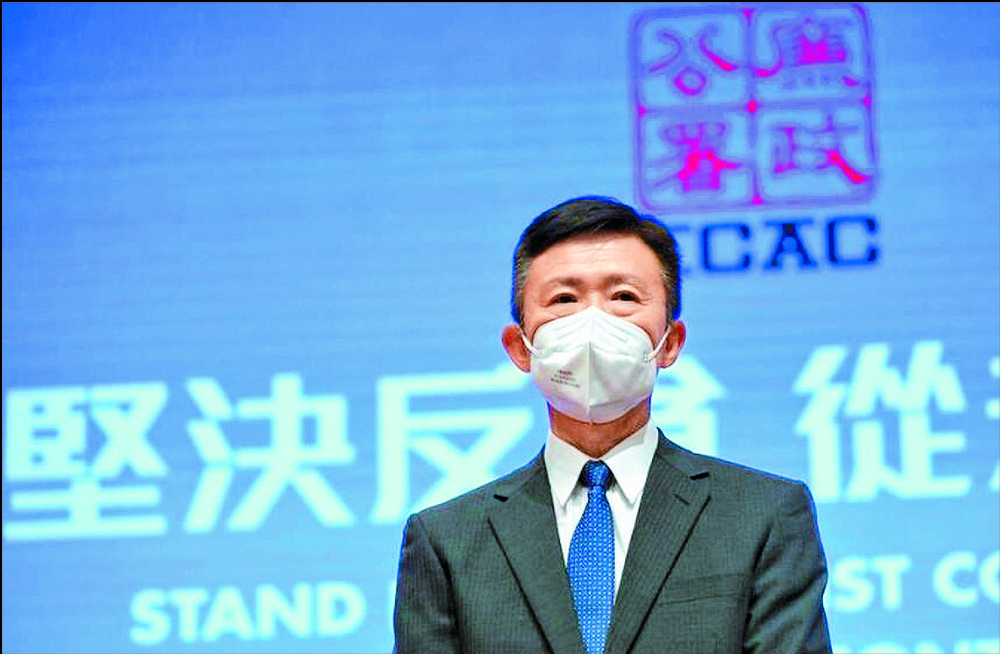 ICAC tailors new post for its old head
The former head of the Independent Commission Against Corruption, Simon Peh Yun-lu, has been appointed as a special adviser to the anti-graft watchdog for one year, the commission announced yesterday.
Peh was elected president of the International Association of Anti-Corruption Authorities in January before he stepped down as ICAC commissioner.

Since the IAACA requires its presidency be taken up by the chief or a designated official of a relevant organization, the watchdog said the adviser appointment ensures that Peh's presidency is in compliance with the requirements of the association's constitution.

Peh is the first person to become an ICAC special adviser - a position apparently tailor-made for him so he can continue in his role as the IAACA president.

"The ICAC intends that the arrangement will facilitate a smooth transition of the IAACA presidency in compliance with the requirements of its constitution and the coordination of a seamless handover of the work of the association to ICAC Commissioner Danny Woo Ying-ming," the ICAC said.

It added that Peh's appointment was supported by both the SAR and the central government.

Peh has been actively involved in the work of IAACA in the past 10 years as well.

"He also served as convenor of the IAACA training committee since 2017 and had successfully implemented a number of training initiatives for the organization. In the coming 12 months, Peh will continue to lead the IAACA to carry out various initiatives, and contribute to a seamless handover of its work," the watchdog said.

Peh was appointed ICAC head in 2012, and was succeeded by Woo, a former commissioner of correctional services this July 1.

The international association was founded in 2006 as an independent and non-political institution that aims to promote the effective implementation of the United Nations Convention against Corruption and to foster international anti-corruption collaboration.

It is also the first global institution for anti-corruption agencies worldwide.

Around 150 anti-corruption organizations from different countries and regions around the world have joined the IAACA's membership rolls so far.

Peh has said he will sustain the IAACA's existing programs as well as implement new initiatives during his tenure as president.

The new secretariat of the association will also be hosted by the ICAC, he said, adding the Hong Kong watchdog will allocate necessary manpower and resources to operate the secretariat.