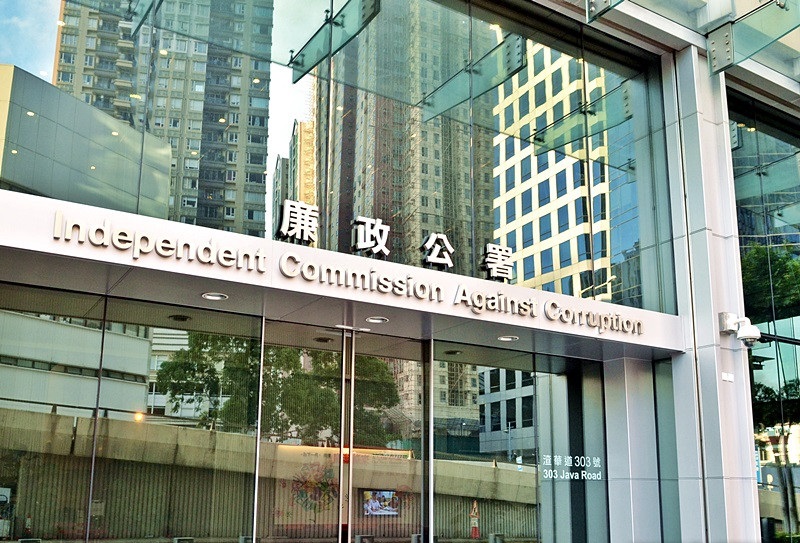 ICAC received 629 corruption complaints last year, a quarter involves police
Independent Commission against Corruption received 629 corruption complaints against government departments last year, in which the highest number of 173 complaints were against the police.
ICAC offered the statistics to Legislative Council's finance committee members. Among the 173 complaints against the police, 67 percent of the cases are pursuable.

The Food and Environmental Hygiene Department ranked in the second as 96 complaints were filed with 52 percent of cases pursuable. There were also 37 complaints reported against the Housing Authority, in which half are pursuable.

According to the data, all 15 complaints against the Department of Health (7), Building Department (6) and Architectural Services Department (2) are pursuable.

ICAC received 35, 7 and 6 complaints against the Correctional Services, Home Affairs Department and Education Bureau, with around 80 percent of the cases pursuable.

They added that 161 corruption complaints were filed against statutory bodies, with 66 percent being pursuable.

Last year 19 government workers were arrested, including 8 from Correctional Services, 6 from the Police Force, and 5 from other departments. ICAC also arrested 8 staffers from the statutory bodies, 4 from the Vocational Training Council, one from Hong Kong Open University, District Council, HKEX and MTR.

ICAC charged 12 people last year as well, from both government and statutory bodies.