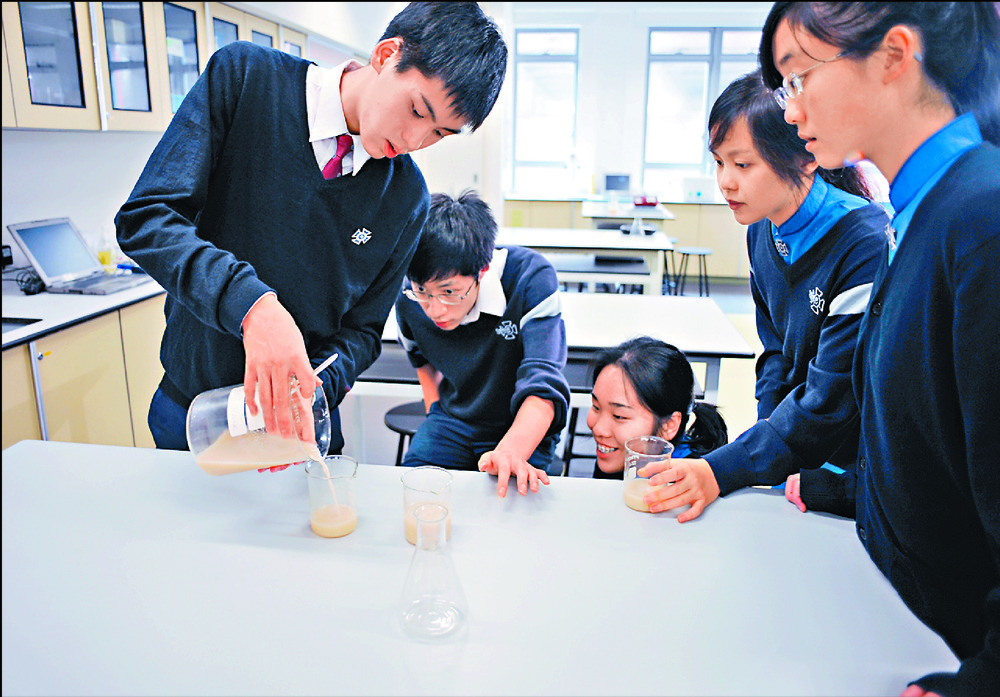 IB students push for no-exam approach
A group of students in Hong Kong who are taking this year's International Baccalaureate in May are calling on authorities to allow them to opt for the non-exam route, as their learning progress has been greatly affected due to the pandemic.
The students said they started online learning in the first and second local wave of the pandemic. Despite in-person classes having resumed for a brief period, they had to go back to only online learning again for the fifth wave.

"The disruptions we faced are and continue to be extremely significant, detrimentally affecting our learning progress. Thus, it would be very unfair if we did the exam," they said.

Jacob Yau, a student representative of the "Non Exam Route for Hong Kong Students" Movement from Po Leung Kuk Choi Kai Yau School, said when online school began in mid-January this year it clashed with the period when students learn the most difficult modules.

It is also too late for IB students to resume face-to-face classes from April 19, as most of their pre-exam study leaves start in Easter.

"So we're essentially stripped of in-person lessons in the final stretch of our IB journey, which puts us at a massive unfair disadvantage," Yau said, adding that zoom fatigue and lack of communication from face-to-face classes have also dealt a heavy blow to students' mental health.

Yau said a petition was launched to call for the cancellation of exams for Hong Kong IB students, which has seen more than 562 supporters as of yesterday - one week after the petition's launch.

In February last year, IB announced that it would adopt a dual route for last year's exam and allowed students in some regions to be exempted from exams. A total of 2,193 students in Hong Kong from 31 schools took the IB exam last year.

The exam in the summer of 2020 was also canceled.

The dual route offers a non-exam route to candidates, in which they will be assessed using a combination of internal assessment coursework and teacher-predicted grades if written examinations can't be held safely.

The English Schools Foundation, which includes seven secondary schools that offer the IB diploma programme, said that sitting exams is the "best approach" when it comes to assessing student capability.

Meanwhile, Samuel Chan Sze-ming, managing director of Hong Kong-based education consultancy Britannia StudyLink, believed that there could be "grade inflation" for this year's IB exams. However, he said this in return might create more competition for spots in top-notch universities.