Investigations will continue because disbanding 'does not change the crimes that have been committed', says Raymond Siu.
Hong Kong police have gathered evidence against various political organisations and it makes no difference to investigators if they shut down to avoid trouble under the city's national security law , Police Commissioner Raymond Siu Chak-yee has warned.

Making clear that disbanding was no "indemnity" against investigation and prosecution, he warned that such groups could still be dealt with if they or their members had broken the law.

"Whether they disband is their own choice. But if they have committed any offences, they will not be able to escape. We have preserved evidence against them," he said.

"These people talk about freedom to cover up illegal acts committed by them, and that doesn't make sense. Freedom is not absolute. It is not above the law. Freedom is based on legal responsibility."

In an interview with the Post, Siu also dismissed the suggestion that recent high-profile investigations into various individuals and groups were part of preparations to ensure next year's 25th anniversary of the city's return to China would proceed smoothly.

The national security law imposed by Beijing on Hong Kong in June last year bans subversion, secession, terrorism and colluding with foreign forces.

Since it went into effect, 143 people aged 15 to 79 have been arrested, including media tycoon Jimmy Lai Chee-ying and opposition lawmakers. So far, 81 have been prosecuted, one has been convicted at trial and two others have pleaded guilty.

Several newer opposition groups have folded, and more than 250 elected district councillors from the camp have resigned. Some opposition figures have also fled Hong Kong to avoid arrest.

This month alone, the pro-opposition Civil Human Rights Front – the umbrella group behind many of Hong Kong's ­largest protests – and the city's biggest educators' organisation, the Professional Teachers' Union, both announced they were disbanding amid police investigations into their activities.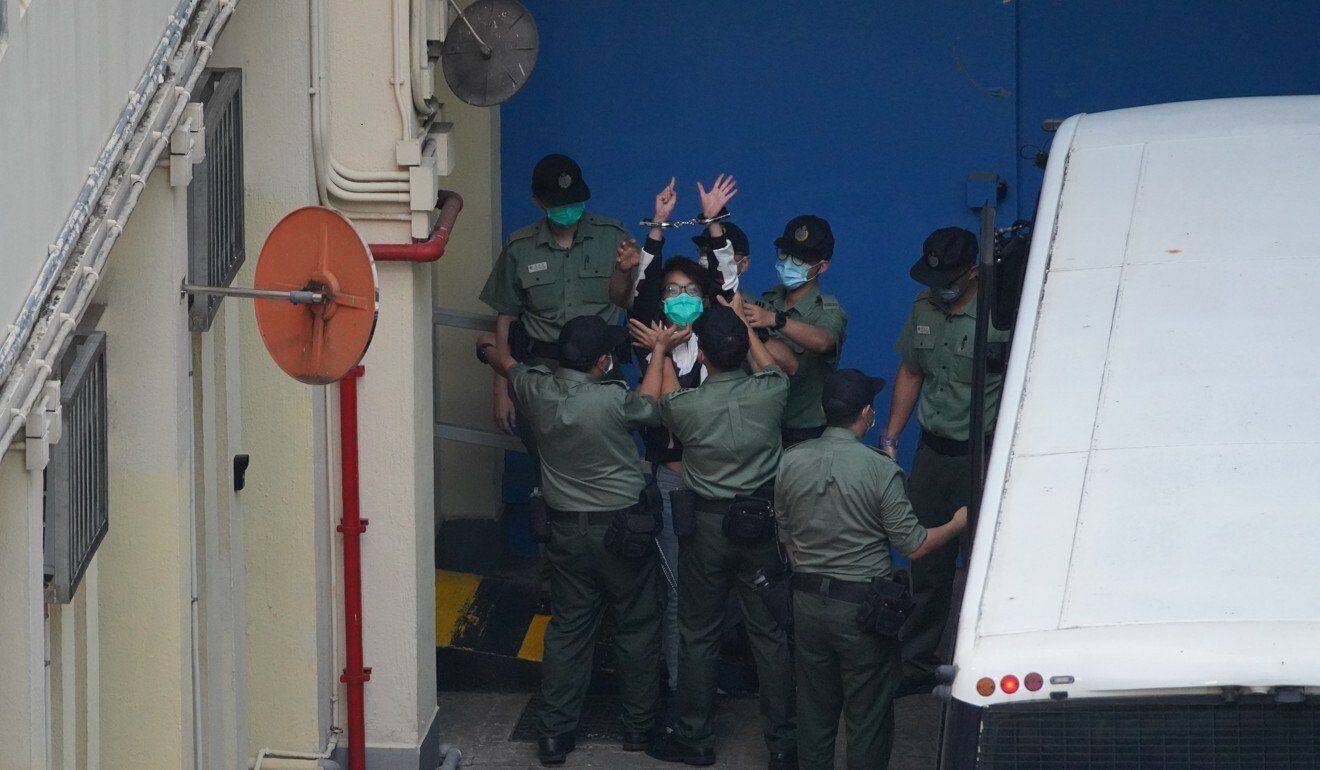 Civil Human Rights Front convenor Figo Chan gestures as he is remanded in custody earlier this year.

Last Wednesday, the police force's National Security Department sent letters to 12 members of the Hong Kong Alliance in Support of Patriotic Democratic Movements of China – the main group behind the annual vigil marking the 1989 Tiananmen Square crackdown – demanding information about its membership and activities.

It was the first time the department exercised its powers to investigate foreign organisations and their agents, which the alliance was accused of being.

Police chief Siu confirmed the group was suspected to have breached the national security law by acting as an agent for foreign forces.

He said that even if the alliance decided to disband, its members would have to comply with the department's demand and surrender the information requested.

"Disbandment is not indemnity. If they choose to disband, that of course is good for society because they will not be breaking the law any more," he said.

"But if they have committed any offences previously, whether they disband now or not will not change the crimes they have committed."

Chow Hang-tung, vice-chairwoman of the alliance, confirmed that all seven standing committee members had received the letters and were given two weeks to respond.

She said the allegation that the alliance was a foreign agent was "ridiculous" and the group was seeking legal advice. Two alliance leaders are already in jail for taking part in unauthorised protests.

Referring to the arrests since the national security law came into effect, Siu said he would not describe them as a police action to round up "prime targets".

He said anyone who endangered national security was a prime target, and warned that the law had not driven away the foreign forces long accused by officials of interfering in the city's affairs.

"Collusions do exist [and] you will see that in the subsequent court trials," he said. "Whenever there is legislation, it does not mean you can completely eradicate all criminals. There could be other people making ongoing attempts."

Siu said the stepped-up action was not part of the preparations for next year's handover anniversary. There has been talk that state leaders, possibly President Xi Jinping, will visit in late June for official celebrations and the inauguration of the city's next chief executive.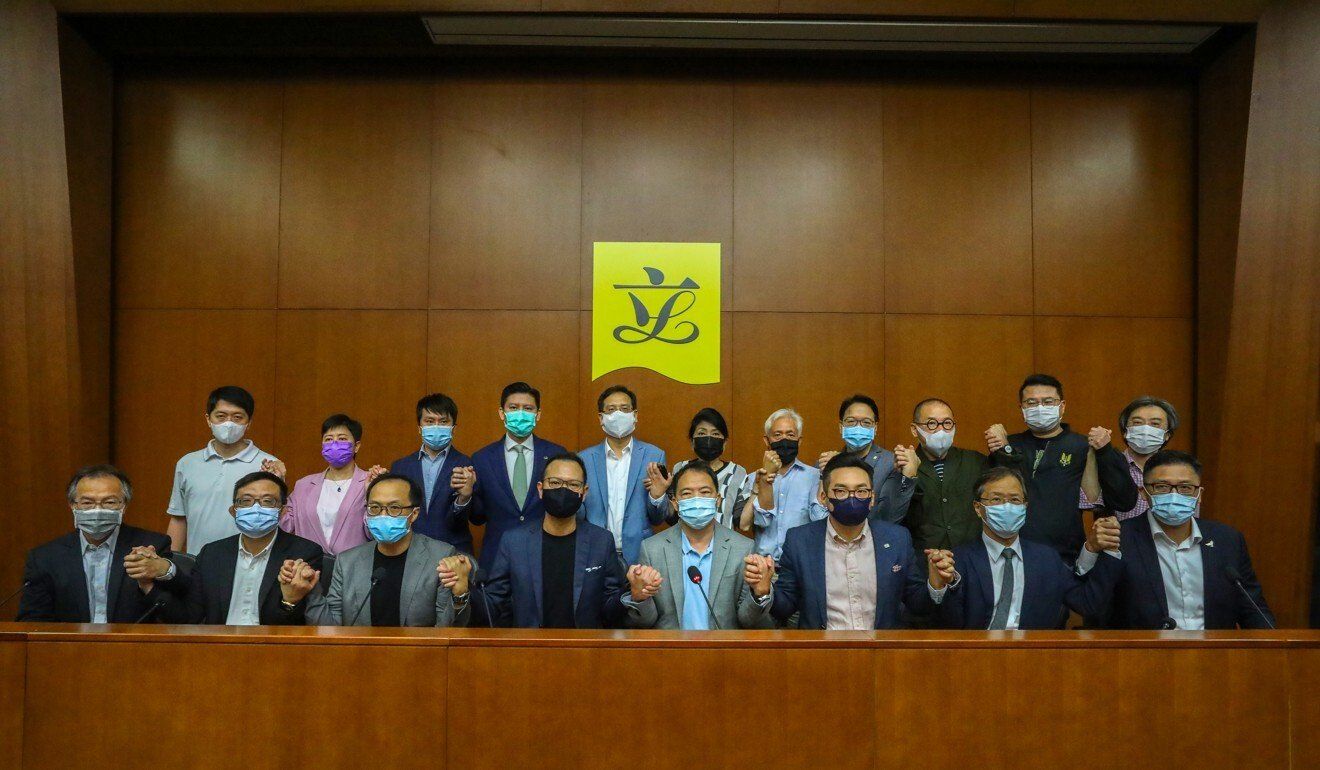 Several former opposition lawmakers are among those facing prosecution under the national security law.

Asked if the police were helping to ensure that everything looked good as Hong Kong marked a political season of new beginnings, Siu said: "No. That's not part of it. Safeguarding national security is ongoing work that we need to do, not just because of the 25th anniversary."

But he revealed that the force had set up eight working groups to prepare for a series of celebratory events throughout next year.

The groups, which had already started working, would look into issues including manpower and equipment upgrades, as domestic terrorism remained a major security concern.

Since the national security law was introduced, eight of the 19 countries with extradition agreements with Hong Kong have suspended the deals, citing fears that suspects would face political persecution.

Siu confirmed that none of the countries responded to requests to surrender fugitives wanted for crimes related to the 2019 anti-government protests
or national security in Hong Kong.

He accused them of allowing politics to override justice, but said he hoped the situation would eventually change.

Those who had fled Hong Kong were cowards who had acted shamefully, he added, noting they remained wanted by the authorities.

"Think about these people. Are they doing any good to Hong Kong? Of course not," he said.

"They exploited a lot of other people and kids to go out and commit crimes. After that, they escaped and absconded. This is something everyone must condemn. They will be wanted for life."