Traffic officer says he felt students Patrick Chow and Woo Tsz-kin, and their comrades, wanted to steal his handgun and shoot him while he was wrestling with another protester.
A Hong Kong police officer who fired three live rounds and struck a student with one of the shots during the social unrest in 2019 has said his life was at risk when he was surrounded by protesters as they tried to snatch his handgun.

The traffic officer, testifying at the District Court on Wednesday, recalled the shooting in Sai Wan Ho on November 11, 2019, a day marked by extensive traffic disruption linked to a citywide strike.

The policeman, named in court only as "officer A", shot 23-year-old student Patrick Chow Pak-kwan in the abdomen after the latter allegedly attempted to grab the officer's .38 revolver while he was grappling with an unidentified protester.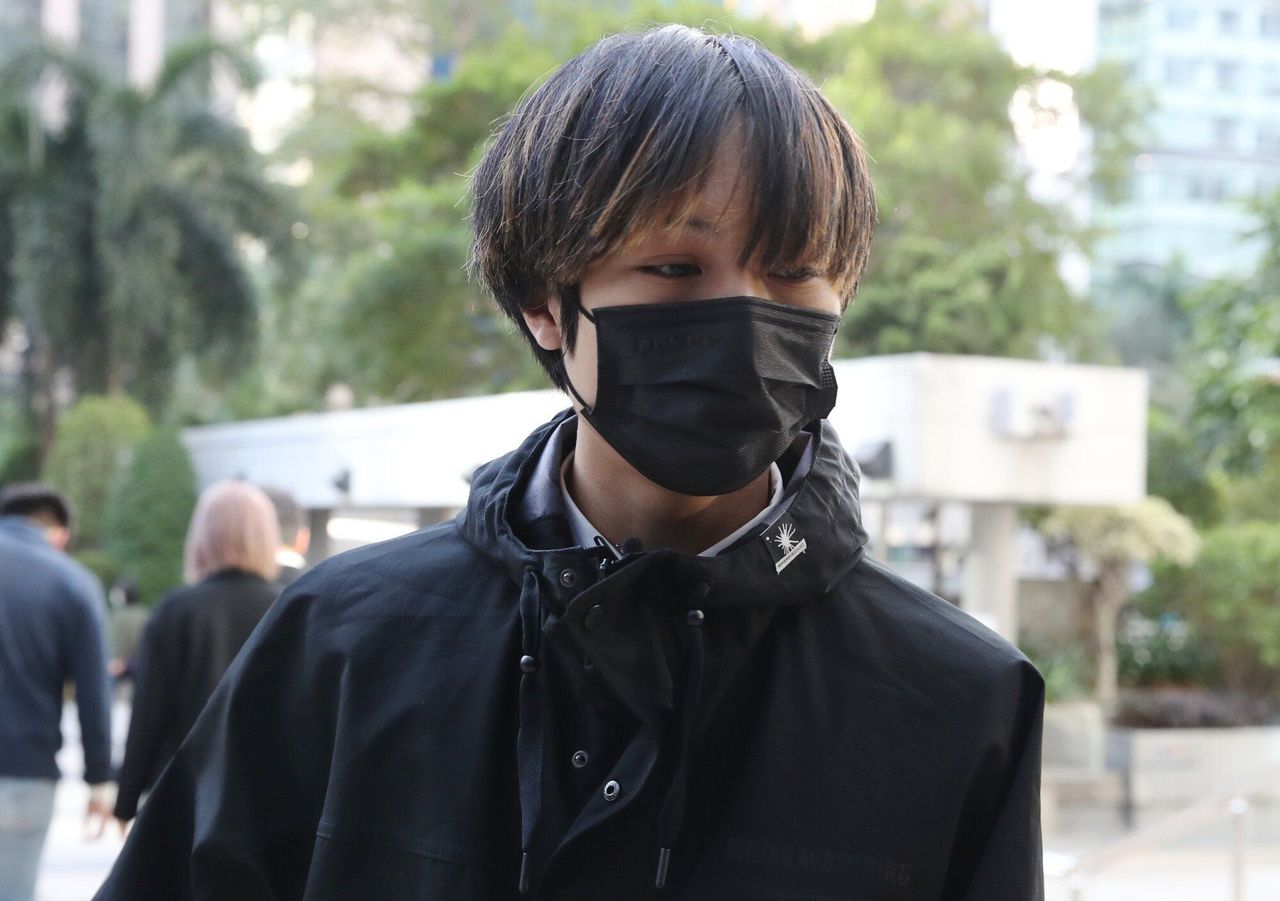 Patrick Chow faces charges of attempted robbery, wilfully obstructing a police officer and attempted escape from lawful custody.

Chow was jointly charged with his secondary school friend, 21-year-old Woo Tsz-kin, with attempted robbery and wilfully obstructing a police officer for their alleged roles in the incident. The pair pleaded not guilty to the charges.

Chow has also denied an additional count of attempted escape from lawful custody.

The officer testified on Wednesday that he had initially been assigned to direct traffic in Eastern district and remove roadblocks set up by protesters on the morning in question.

He said around 50 people, some of them masked and clad in black, were assembling on both sides of the road when he arrived at the junction of Tai On Street and Shau Kei Wan Road at 7.19am to remove foam boxes, corrugated cartons and garbage blocking the road.

The officer tried to apprehend two masked protesters who barricaded the junction with strings tied to two traffic lights, but they sneaked into the crowd and fled.

Just as he was about to leave, he found himself surrounded by a dozen protesters, some of them with hard objects in their hands.

The officer said he pointed his revolver at a man in a white jacket who approached him, after recalling online video footage of earlier protests in 2019 which purportedly showed police being surrounded and attacked by "rioters".

"At that time I was alone and vulnerable. I could not have warded off these people with my baton or pepper spray. I was very worried about my own safety," the officer said.

He wrestled with the man in the white jacket before noticing the two accused and their comrades lurking nearby.

"I felt they were approaching me from both sides to steal my handgun and even to shoot me. At the time I felt I could not retreat further," the officer said. "I felt my life was at risk, so I decided to fire a shot at [Chow's] abdomen."

The officer said he pulled the trigger twice moments later with a view to preventing Woo and another unknown man from snatching his weapon, but did not hit anybody on those occasions.

The officer acknowledged under cross-examination that when he fired the shots, neither defendant was carrying weapons and there were journalists and innocent onlookers around.

The force conducted an internal investigation into the officer's decision to open fire, but its findings were not revealed in court.

The officer's testimony continues on Thursday.