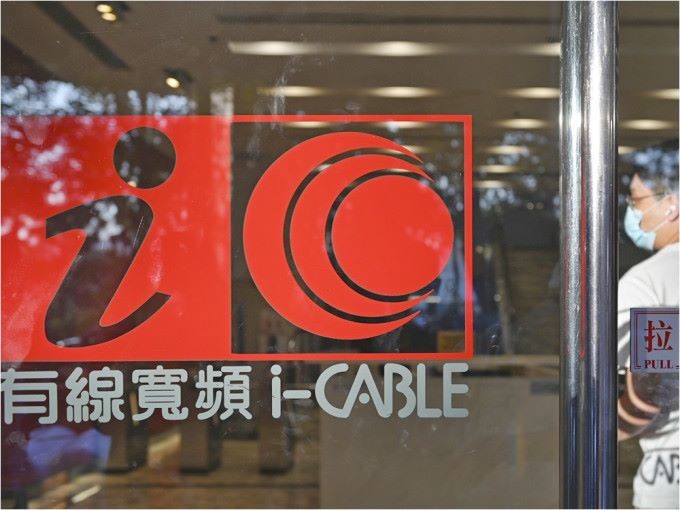 i-Cable to focus on free TV channels, surrender pay TV license
i-Cable Communications (1097) will return its pay television license to the government in advance and cease all Cable TV operations starting June, the company announced Tuesday.
It is understood that heavy losses is among the reasons for the telecommunication company to give up on the paid television license six years earlier than planned.

Trade for the company's shares was halted at 1.16 pm today and fell by 2 percent to HK$0.049 before the suspension.

Sources said the company has no plan for mass layoff, and there will not be any changes to staff members' remuneration.

As approved by the government on the termination of the domestic pay-TV program service licenses with effect from June 1, i-Cable will put full effort into developing the three free TV channels - Hong Kong International Business Channel, HOY TV, and HOY Infotainment - as well as over-the-top (OTT) streaming media services.

The government said i-Cable sought approval to terminate its pay TV license in September last year. The pay-TV license of the company was renewed for 12 years in December 2016, with the original validity period from June 1, 2017, to May 31, 2029.

Separately, the government said the chief executive and the Executive Council have accepted the recommendations made by the Communications Authority following the mid-term review of the three free television program service licensees and the two sound broadcasting licensees.

The license of Fantastic Television Ltd – the subsidiary under i-Cable that oversees the operations of the three free TV channels – will expire by the end of May 2029.

The Communications Authority has also suggested the free TV channels broadcast no less than 30 minutes of programs on national education, national identity and National Security Law (NSL) per week, on top of existing required broadcast hours of current affairs programs. The Chief Executive accepted the recommendation.

The validity period of free TV and sound broadcasting licenses are both 12 years. Pursuant to the relevant statutory and licensing requirements, the CE in ExCo shall conduct a mid-term review after half of the license validity period.