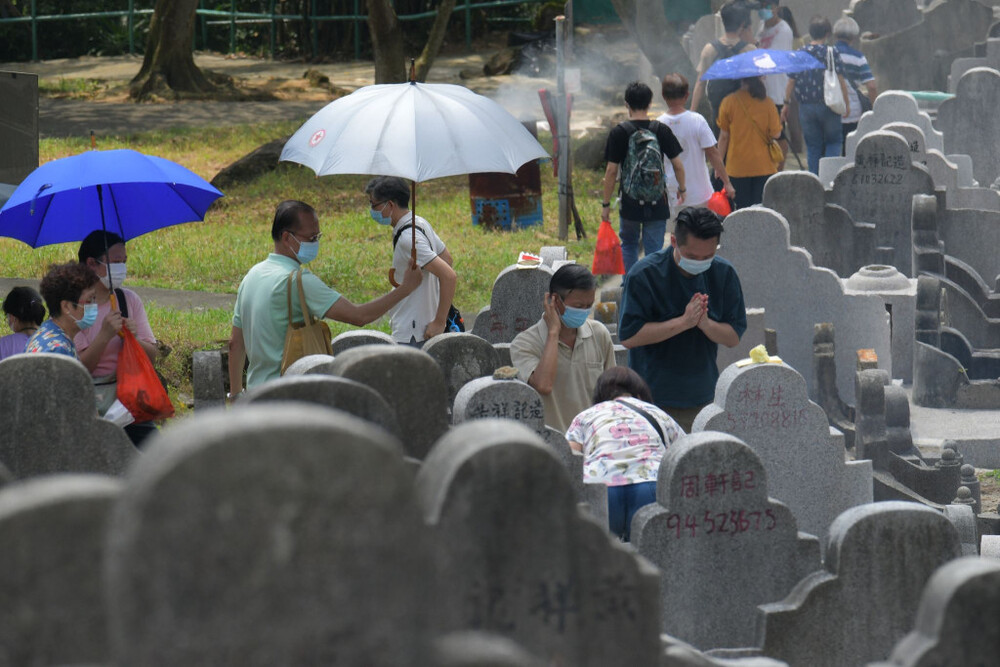 Huge queues as Hongkongers go tomb sweeping for Chung Yang Festival
Hundreds of Hongkongers flocked to cemeteries under sweltering conditions in the New Territories, visiting graves of ancestors to commemorate the Chung Yang Festival.
Tomb sweepers present incense and joss sticks as well as meaty feasts and flowers for making offerings to ancestors at Junk Bay Chinese Permanent Cemetery at Tseung Kwan O.

A long queue could be seen going uphill as pilgrims hiked to pay tribute, even with the Hong Kong Observatory issuing a Very Hot Weather Warning.

Special traffic control arrangements are in place at cemeteries across the city, with a full road closure and no bus service or vehicles allowed in the channel to Junk Bay Chinese Permanent Cemetery from 5:30am to 8pm today.

Many are said to have arrived in private cars or by taking taxis to the venue at 4:30am in the morning to get around the road closure.

Some citizens also complained that it is inconvenient to sweep tombs under the current social distancing measures.

Chung Yeung Festival, or Double Ninth Festival, is observed on the ninth day of the ninth month of the lunar calendar. It is a public holiday in Hong Kong, during which citizens usually go hiking or pay tributes to the deceased.