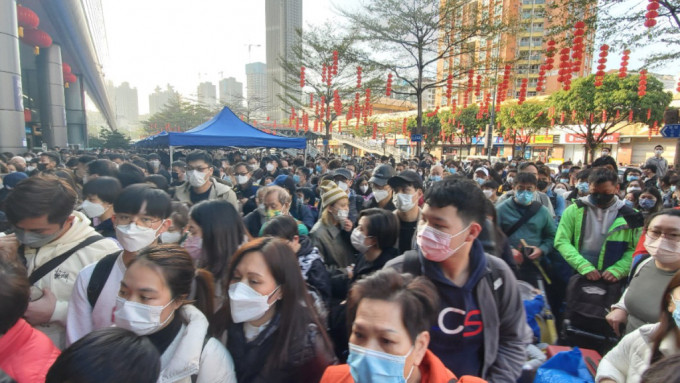 Huge crowd seen at ports to HK on last day of LNY holidays
Thousands of citizens are seen returning from the mainland on the last day of the Lunar New Year holidays. The Futian port was so jammed that crowd control measures had to be in place.
People packed at Futian port starting around 3 pm and had to enter the port group by group.

One of them stated that he couldn't even tie his shoes as he feared being pushed by another in the line due to the crowdedness.

Some were irritated with the lack of arrangements, with certain people even turning to verbal fights due to their anger boiling over.

One said he had waited up to one and a half hours to cross the border.

There are 50,000 quotas for entering Hong Kong among the four ports, with the Futian port having 35,000 quotas.