HSBC has recently expanded its high-net-worth client service network with the opening of the new HSBC Wealth Centre at K11 ATELIER Victoria Dockside, right in the heart of Tsim Sha Tsui, connecting them with wealth opportunities in the Greater Bay Area and across the globe leveraging its unrivalled geographical footprint.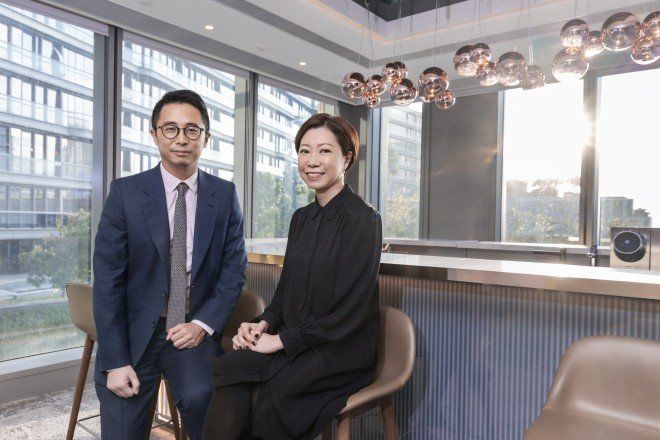 On top of a prime location that is within easy reach, sustainability, innovation and digital art are perfectly blended into the new wealth centre to bring high-net-worth clients a whole new experience. While enjoying tailored, personalised banking services in a comfortable, friendly environment, the client and the family can immerse themselves in an innovative storytelling experience and appreciate the finer things in life.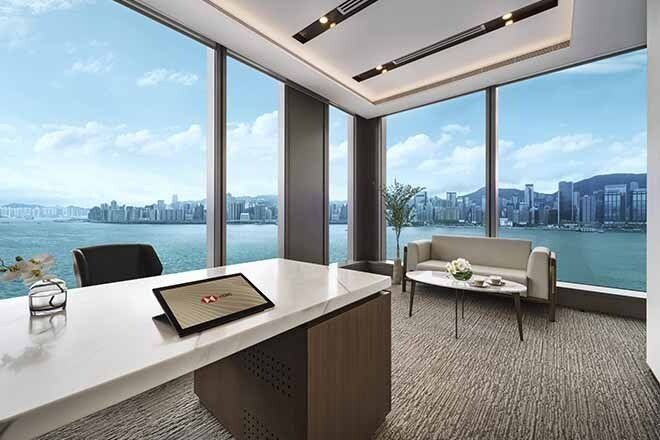 As one of the region's leading banks, HSBC is committed to environmental, social and corporate governance (ESG). This commitment is reflected in all aspects of business offerings and services and daily operations, including the new HSBC Wealth Centre in Tsim Sha Tsui.

The entire HSBC Wealth Centre is designed around sustainability, boasting energy and water saving features that help reduce the bank's carbon footprint.

"When it comes to putting sustainability into practice, action speaks louder than words. We want to lead by example and show other businesses how they can make sustainability a core part of their business offerings and daily operations," says Janet Pang, Head of Distribution, Wealth and Personal Banking, Hong Kong.

The new HSBC staff uniforms are manufactured from sustainable textiles with recycled polyester and plastic bottles. Personal care supplies are procured from brands that take a functional, minimal and sustainable approach to its products and packaging.

The centre operates as a paperless environment with multiple digital panels and connected devices, where clients can have intuitive meetings with their HSBC relationship managers in the private, exclusive meeting rooms. There are water efficiency taps implemented that help reduce water usage by up to 50%.

The building's low emissive, energy efficient floor-to-ceiling windows help reduce energy consumption by an average of 26%. The windows are made with a special exterior coating that reflects heat and reduces glare, while letting in plenty of natural light.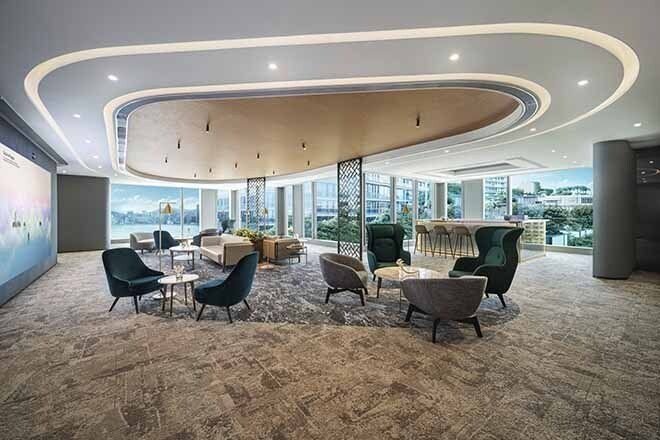 Apart from being eco-friendly, the new HSBC Wealth Centre is packed with a wealth of interactive, innovative and artistic features that engage clients like no other.

The centre is designed to make the clients feel warm and welcome. Behind the inviting concierge is a LED screen with motion sensors and once stepping in, the screen transforms into an animation according to the actual live weather. "The new HSBC Wealth Centre is uniquely equipped with interactively digitalised installations and disruptive banking experience. From the moment the clients walk in the door, they'll experience an artistic décor and immerse with art-tech advancement, complete with interactive, eco-friendly and edutainment features," says Brian Hui, Head of Customer Proposition, International and Marketing, Wealth and Personal Banking, Hong Kong.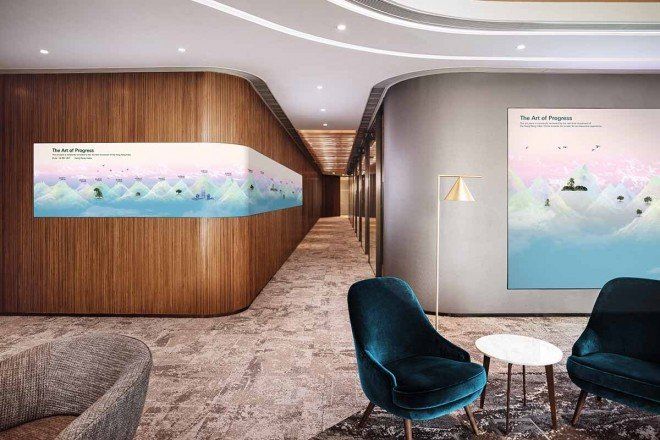 As the clients enter the Heritage Corridor, like a mini museum, it exhibits a collection of old banknotes, photos and documents of great historic value, a testament to the long history of HSBC in Hong Kong.

Further inside the lounge area, there is a creative L-shaped display of real-time stock market information adorned with visual art elements from HSBC-issued banknotes, its mountainous peaks and valleys constantly.

When clients walk past another interactive LED display with motion detection sensors, the objects, patterns and elements printed on the banknotes on display will come alive and respond to their random moves.

The new Centre is built with 25 individual private meeting rooms. To maximise clients' privacy, some rooms are equipped with switchable electronic opaque glass walls that can be transformed into sanctuaries of privacy in an instant. There are two signature family rooms where family members can relax while the dedicated relationship managers manage their wealth. The family-friendly bar caters to the little ones as well as the grown-ups.

A first-in-Hong Kong para-medical Centre from the bank adjacent to the Wealth Centre has also been set up to offer on-premise professional and premium medical experiences, alongside insurance planning. Registered nurses and doctors are available by appointment for regular body checks, vaccination, medical advice, health information, or just some reassurance.

"HSBC is at the forefront of innovation and sustainability to strive for providing better customer banking experience. The launch of the new HSBC Wealth Centre demonstrates our commitment to helping clients go further on their life journey and grow further with us." Says Hui.

"We do this by empowering them with the right advice, the right tools and the right environment, where clients can come in and work one-on-one with us to strategise the best plan for them."