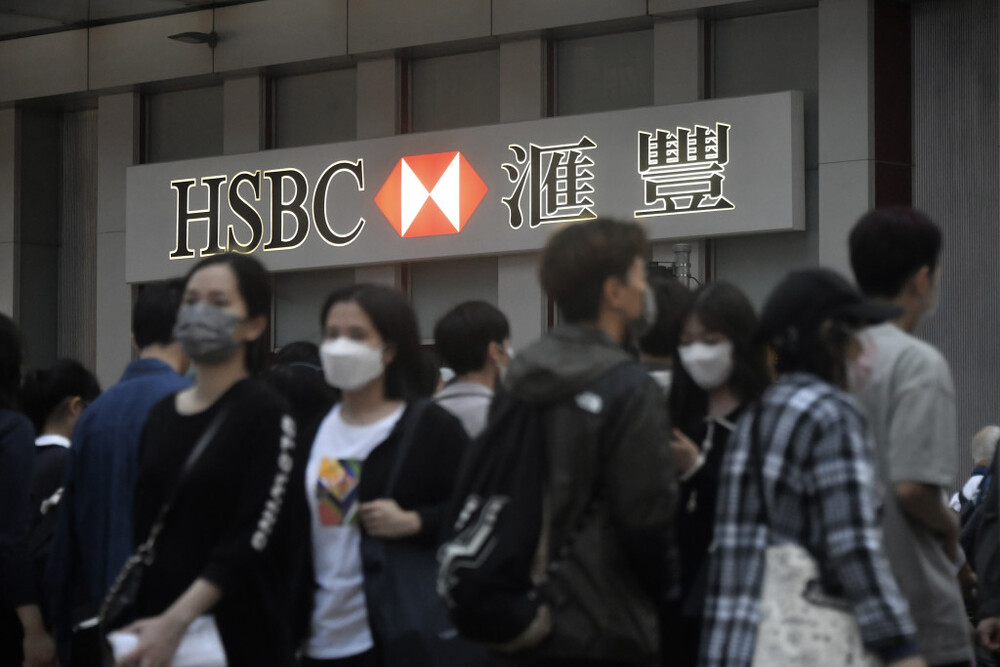 HSBC's top executives face HK shareholders amid spinoff pressure
HSBC Holdings Plc's senior executives are set to face its Hong Kong shareholders — from retirees to taxi drivers — as the lender seeks to fend off a push in Asia to split the bank.
Chief Executive Officer Noel Quinn and Chairman Mark Tucker will be speaking at the meeting on Monday, which is being held at the Kowloon Bay International Trade & Exhibition Centre.

Other senior Asia executives including Peter Wong, Chairman of the Asian subsidiary, David Liao and Luanne Lim will also be present at the meeting.

The lender is facing a push by its top shareholder Ping An Insurance Group Co. and a local activist shareholder to split off its Asian operations. The Chinese insurer has been waging a battle largely behind the scenes, asking HSBC to deepen costs cuts and be open to suggestions.

Ken Lui, leader of the "Spin Off HSBC Asia Concern Group," is calling for shareholders to vote in favor of a plan that requires the bank to provide regular updates on the restructuring of its Asian operations and to restore dividend payouts. A representative for Lui said he will attend the meeting.

HSBC has included Lui's two resolutions to be put up for a vote at its annual general meeting in Birmingham on May 5, but has urged shareholders to vote against it.

Also in attendance will be Christine Fong Kwok-shan, a councilor for Hong Kong's Sai Kung district, who represents about 500 minority shareholders. Fong said she's calling for minority shareholders to vote in favor of Lui's proposals. She also criticized HSBC's decision to buy the UK arm of Silicon Valley Bank earlier this year.

"In order to complete the bailout task of the British regulators, the acquisition process was hasty," she said. "Minority shareholders will suffer from this."

Liao, the bank's co-chief executive of Asia Pacific, said that the purchase of SVB was a "rare opportunity."

"This acquisition brings over 3,000 clients to HSBC in sectors like consumer internet, clean-tech, life science, software, hardware and the investor community," he said in a statement to Bloomberg News.

While rebuffing Ping An's more radical revamp, the lender is steering billions of dollars in capital toward Asia and selling businesses in other parts of the world. In February, HSBC said it will consider a special payout after the sale of its Canadian unit. It will also resume paying quarterly dividends from the first quarter of this year.

Simon Yuen, founder of Surich Asset Management, which manages money for clients who hold HSBC shares said that they are "happy" to see Lui's proposals put to a vote in the general meeting. While the special dividend is "good news" for shareholders, Yuen is in favor of bigger change.

"For the special dividend, yes, we are happy with that," he said. "We would treat this like a small piece of candy for the investor."

Known colloquially in the city as The Hong Kong Bank, local shareholders make up about a third of the bank's investor base. A broad part of the city have held onto the stock for years.

The former British colony is the beating heart of the bank's global operations, accounting for about 28% of the group's 2022 adjusted pretax profits.

HSBC's senior leadership gathered in Hong Kong in meetings last week and the lender sponsored the Rugby Sevens tournament in Hong Kong over the weekend.