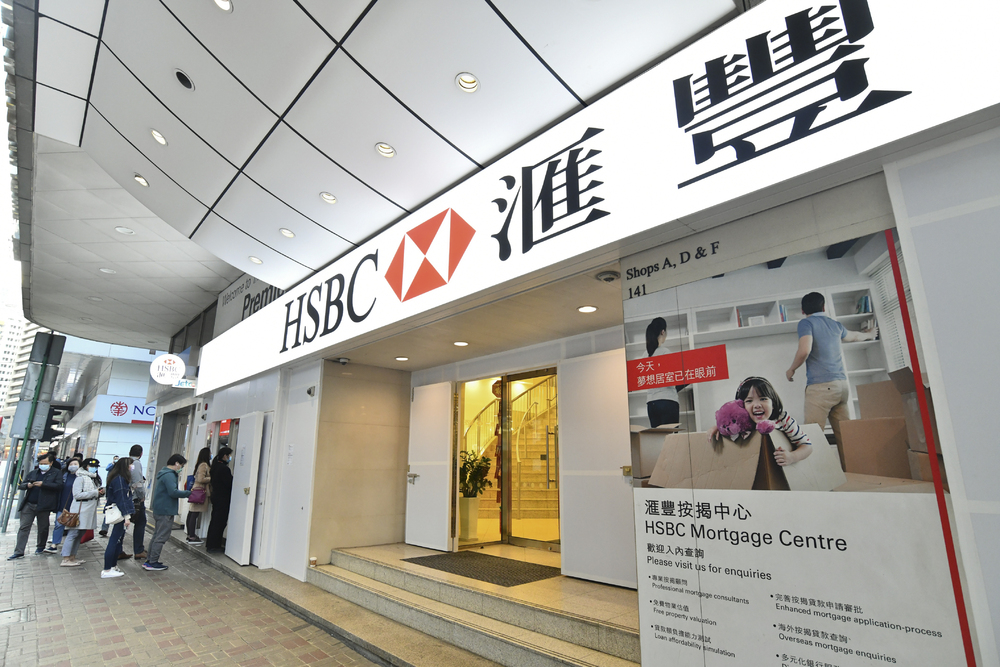 HSBC rewards shareholders with dividend, buyback as profit triples
HSBC Holdings reported on Tuesday its quarterly profit tripled, beating expectations, as rising interest rates worldwide boosted the lender's income and helped it pay a first quarterly dividend since 2019.
The London-headquartered bank's first-quarter profits represented a $9 billion jump from the same period last year. It also announced a surge in pre-tax profits to $12.9 billion in the first quarter of 2023, projecting strong earnings for the rest of the year.

The strong performance enabled HSBC to announce its first quarterly dividend since 2019, a return of $0.10 per share, and a share buy-back of up to $2 billion.

"Our strong first quarter performance provides further evidence that our strategy is working," chief executive Noel Quinn said in a statement.

"Our profits were spread across our major geographies, and all three global businesses performed well as we continued to meet our customers' needs through our internationally connected franchises."

Revenue leapt 64 percent to $20.2 billion.

HSBC said the revenue spike was in part due to the reversal of an impairment related to the planned sale of its French retail banking operations.

Buoyed by rising global interest rates, the bank said it expected at least $34 billion in net interest income this year.

Pressure has been mounting on HSBC since its largest shareholder, Chinese insurer Ping An, called for the bank to break up its business as part of a "strategic restructuring" to unlock shareholder value.

The company has urged its shareholders to vote down the proposal at its annual general meeting in Birmingham scheduled for Friday.

HSBC bought the UK arm of failed US lender Silicon Valley Bank for a nominal $1.2 in a rescue deal in March.

Quinn said the acquisition fits with the bank's overall growth plans.

"We remain focused on continuing to improve our performance and maintaining tight cost discipline, but we also saw an opportunity to invest in SVB UK to accelerate our growth plans," he said.

"We believe they're a natural fit for HSBC, and that we're uniquely placed to take them global."

Quinn has also said the SVB acquisition led HSBC to attract "significant inflows" worth billions.

The sale, overseen by the Bank of England and the Treasury, came hours after the collapse of the California-based SVB, one of the biggest bank failures in US history.

HSBC said in its earnings statement on Tuesday an "unexpected rise in interest rates in France" has made the sale of its French retail banking operations "less certain".

The sale of HSBC's banking business in Canada is expected to be completed in the first quarter of next year, the bank said.

The Asia-focused financier slashed 35,000 jobs during the pandemic in a bid to refocus on its most profitable areas in Asia and the Middle East.