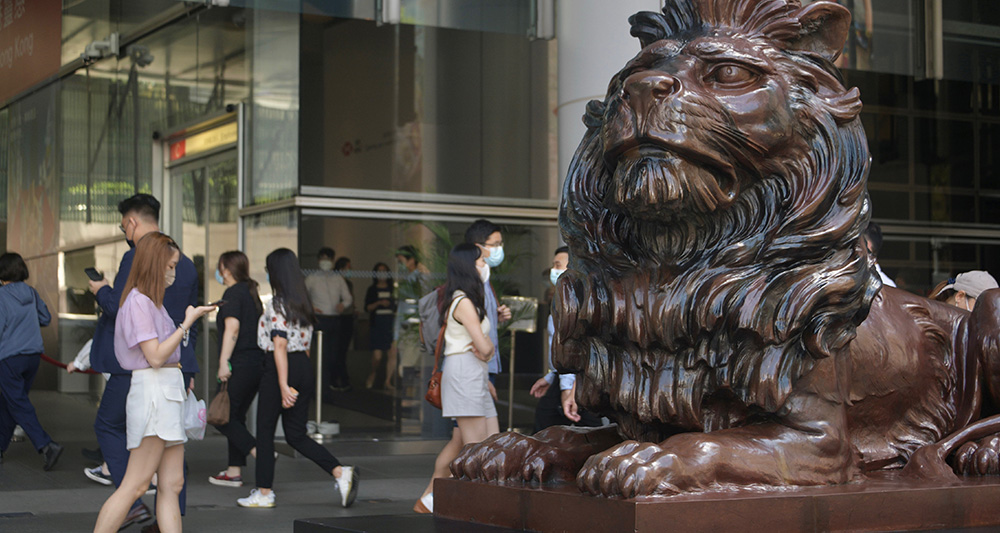 HSBC restricts financing for Russians in Hong Kong
Russian businesspeople in Hong Kong have reported encountering difficulties when acquiring banking services in Hong Kong, citing Western sanctions over the war in Ukraine.
The South China Morning Post reported on Monday that Hongkong and Shanghai Banking Corporation (HSBC) had sent a letter to most of its Russian clients in the city over the suspension of retail investment services because of sanctions enacted by the European Union.

However, the suspension would not affect clients' personal savings accounts or other personal banking needs, the report noted.

The letter, issued by HSBC in June and seen by the media outlet, notified customers that the bank was unable to provide investment services to Russian nationals and residents unless they also held residency rights in – or were nationals of – an EU member state.

"In order to meet our obligations under the EU regulation concerning restrictive measures in view of Russia's actions destabilizing the situation in Ukraine, with effect from 25 April 2022 we are unable to permit you to use your investment account to make any purchases or advisory service to make any purchases, although you may sell and continue to hold investment product," the letter stated.

Responding to media inquiries, an HSBC spokesman said, similar to other banks, HSBC is required to comply with the complex regulations imposed by a number of jurisdictions related to Russia, impacting the provision of financial services globally.

The spokesman also noted that the bank would work closely with affected customers to facilitate a smooth transition.

The Hong Kong Monetary Authority said previously that local financial institutions were not obliged to implement unilateral sanctions imposed by foreign governments.

Meanwhile, legal experts have voiced concerns that banks in the city with a global presence could not risk losing major markets in the US and Europe by ignoring punitive measures they enacted.