While Hong Kong must operate as part of the nation, its high degree of autonomy also offers the chance to show the mainland what responses to the pandemic work.
Ever since late paramount leader Deng Xiaoping decided to open up China in the late 1970s, Hong Kong started playing a significant role in connecting the mainland with the world.

Unfortunately, this bridging function has diminished in recent years, and cross-border trust has yet to be re-established after the anti-government protest chaos of 2019. Economically, Hong Kong has been scrambling for a repositioning with the mainland becoming the world's second-largest economy.

The city now seems to be picking up on its uniqueness, but ironically, the timing could not be worse.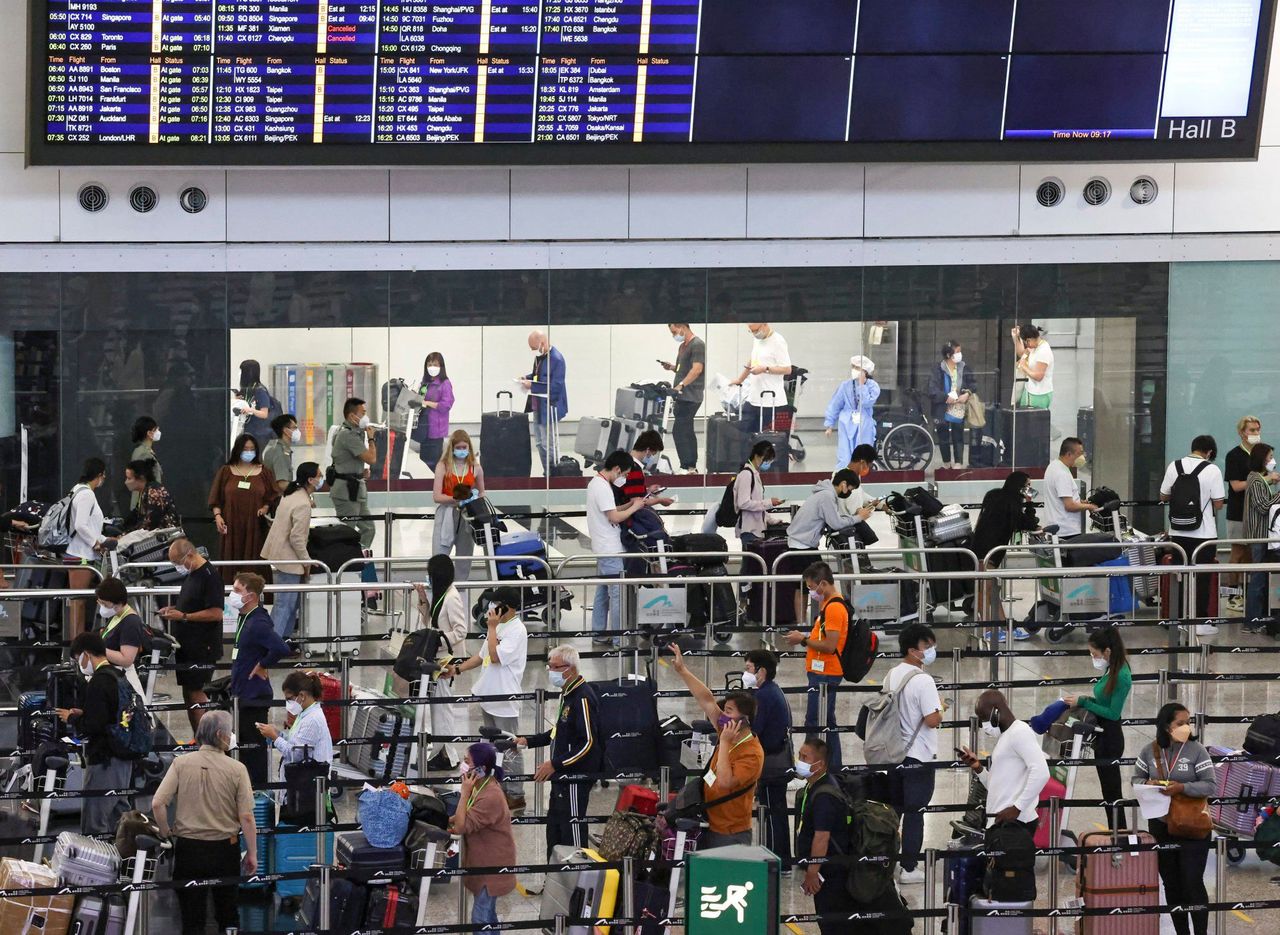 Hong Kong has eased its quarantine rules.

Hong Kong has followed Beijing's strict "dynamic-zero" strategy for Covid-19 for about three years, hoping to first achieve quarantine-free travel for residents crossing the border into the mainland.

With little progress on that front, Hong Kong's new leader, John Lee Ka-chiu has announced a significant reduction of the hotel quarantine period for arrivals from the previous seven days to a "3+4" arrangement – three days in a hotel followed by four days of medical surveillance at home – surprisingly shorter than the expected "4+3" or even "5+2" format earlier hinted by the government.

Sceptics still question how such a partial relaxation can help Hong Kong out of its economic downturn, but the city is the envy of counterparts on the mainland, where easing quarantine is unthinkable if infections are on the rise. Hong Kong has been recording an average of more than 4,000 cases daily for more than three weeks, with no sign of improvement.

Practically speaking, when most of the world is "living with the virus", Hong Kong can be seen as a pilot study for Beijing to fine-tune its many restrictions for the rest of the country.

In this regard, Hong Kong must turn to Shanghai and Singapore for some food for thought.

The months-long Shanghai lockdown earlier this year was painful and devastating to locals and foreign investors alike, but the mainland metropolis had no choice in having to follow the national pandemic-control strategy.

Hong Kong may have felt luckier to avoid a citywide shutdown, but also envied Singapore's return earlier to normalcy, thus becoming a preferred destination for international investors and talent.

Yet, Hong Kong is neither Shanghai nor Singapore.

Singapore's clear timeline for recovery is inspiring, but it is not a model for Hong Kong to copy as this city is not a sovereign state with its own final say.

But a big plus for Hong Kong is the leeway it has under the "one country, two systems" governing formula. Health minister Lo Chung-mau earlier told the Post that he believed Beijing would not blindly require Hong Kong to stick to the mainland's strategy.

The so-called political correctness in prioritising the resumption of cross-border travel with the mainland as a must before opening up the city to international travellers is unnecessary and too orthodox. The two aspects of opening up should not be mutually exclusive, Chief Executive Lee has emphasised.

What matters more is the political will and wisdom to leverage on "two systems", with Hong Kong adopting its own pragmatic measures while being well prepared and nimble with science-based responses to avoid becoming a major loophole in China's pandemic fight strategy under "one country".

Chinese President Xi Jinping made it clear in his July 1 speech: the city's leader and government are "the first to be accountable" in implementing one country, two systems.

So here comes the big test.

More than four decades ago, Deng called for the rest of the country to learn from Hong Kong in developing China's economy. Today it is no exaggeration to say that future easing of the mainland's Covid restrictions will need this Hong Kong experience.

This city cannot afford any failure in moving towards its full reopening – hopefully soon.