Weekend activities include free food fair offering residents taste of global cuisine and cinemas citywide showing films at heavily discounted rates.
Hongkongers can expect a busy weekend ahead as the government's HK$20 million (US$2.5 million) "Happy Hong Kong" campaign gets under way, promising discounted movie tickets, tasty food, music and carnivals.

Financial Secretary Paul Chan Mo-po on Monday detailed the 12 major activities to be held throughout the year, saying the campaign aimed to bring back "smiling faces" and positivity after the city was shrouded in the pandemic over the past three years.

Here is everything you need to know about what is in store and the wide-ranging activities taking place.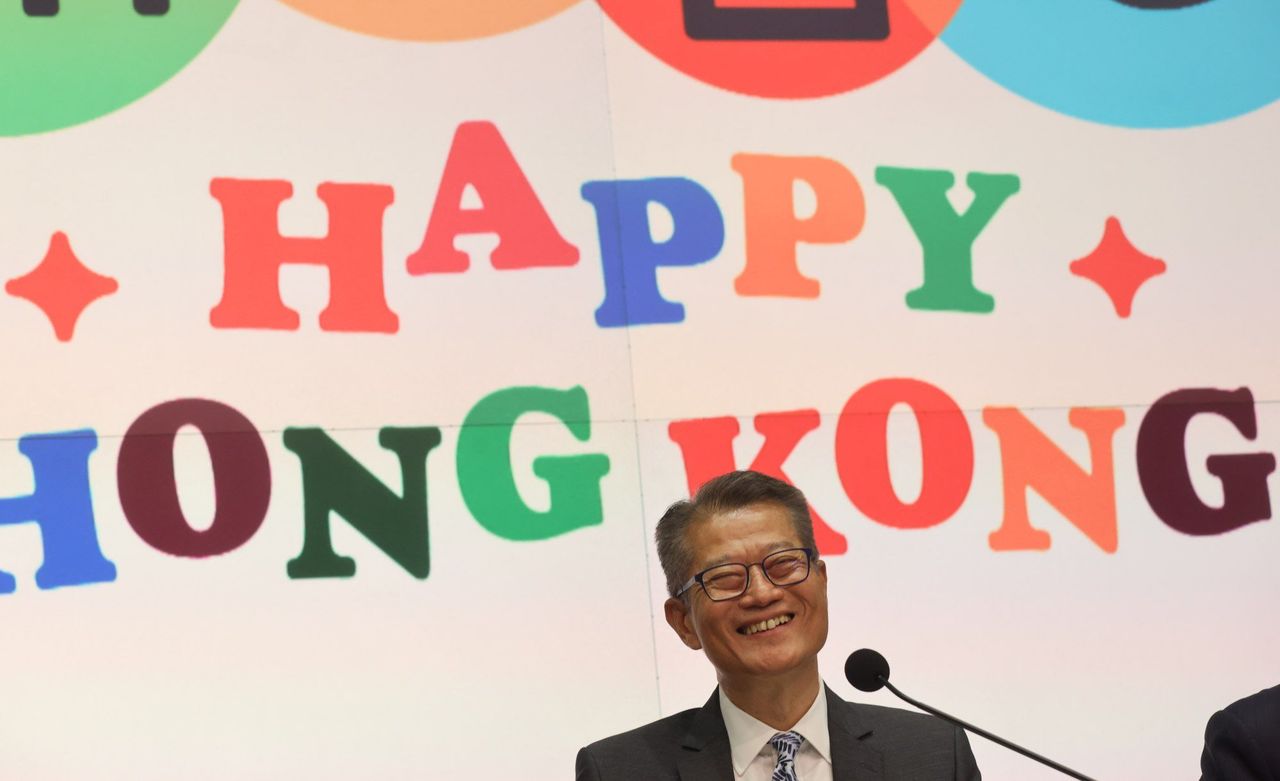 Financial Secretary Paul Chan speaks to the press on Monday.
1. What major activities are on this weekend?

The campaign will kick off with Saturday's "Cinema Day 2023", allowing more than 200,000 movie-lovers to enjoy films for HK$30 a ticket, around a quarter of the usual price.

Residents can reserve tickets at all cinemas from Thursday 11am onwards. Movie-goers can only buy four tickets at most at box offices, while the quota for online purchases will be subject to platform restrictions.

A free food fair, "Happy Hong Kong Gourmet Marketplace", will also be held at the Hong Kong Convention and Exhibition Centre in Wan Chai.

Local and global gourmet food will be served at 100 stalls, with operators being selected by the government through catering sector representatives and consulates in the city.

Authorities said a play area for children would be set up to help parents enjoy some time on their own to tour the fair.

About 100,000 tickets for the food fair will be distributed through the city's 18 district offices on a first-come-first-serve basis from Wednesday. Each resident can receive two tickets while some remaining passes will be available on-site.

Similar food fairs will also be held in Sha Tin Park and Kwun Tong Promenade in May and June respectively, where residents can enter for free without needing to reserve tickets beforehand.

The government estimated that these three gourmet events would take the biggest slice out of the HK$20 million budget.


2. What are the other events this year?

Another key event will be the large-scale "Harbour Chill Carnival" taking place on weekends from 6pm to 11pm in July and August along the Wan Chai promenade.

Organised by the Hong Kong Tourism Board, the carnival will serve up live music on a floating platform in Victoria Harbour, while fireworks and a light show will also be put on for free.

"[It will be] the first time for us to try a floating stage on the water, with the [pyrotechnics] as the backdrop, and of course with our famous Victoria Harbour nighttime view," said Dane Cheng Ting-yat, the board's executive director.

"We hope to bring good programmes to travellers and residents in the summer to provide a wide range of experiences," he said.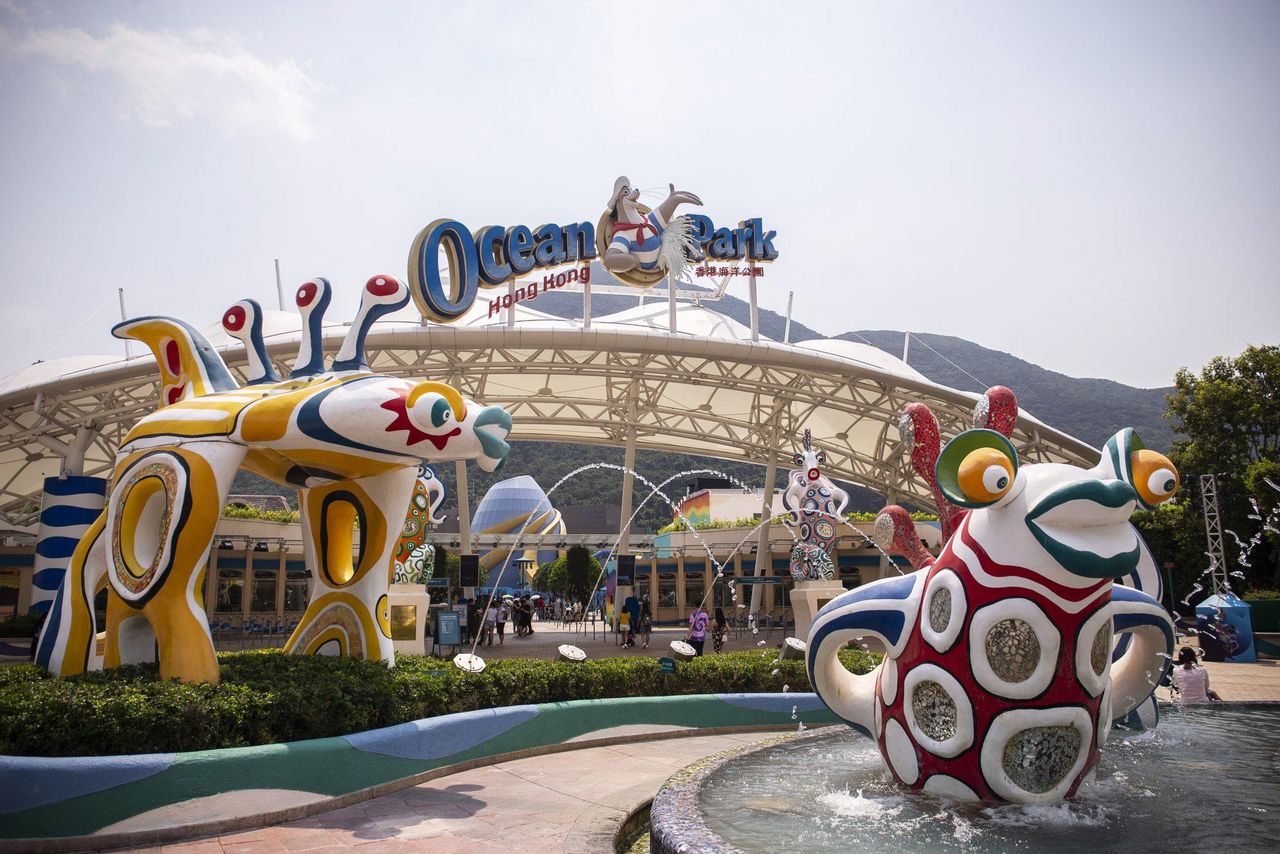 Ocean Park will open its doors for 5,000 visitors every Saturday night in June for free activities.

Sports, arts and cultural performances from groups around the world will also be featured along the harbour, such as skateboarding and breakdance shows.

Ocean Park will also host 5,000 visitors for free every Saturday from 6pm to 11pm in June. Guests will be able to enjoy multimedia lagoon shows and live entertainment as part of the "Chill All Night" campaign.

The Manchester United Academy U16 will also visit the city in August for a one-week cultural and football exchange programme, which will include playing two friendly matches against Hong Kong youth players and taking part in community service with local teenagers.

Other events include a sports carnival at West Kowloon Cultural District, local farmers' markets in the latter half of the year, as well as the technology and food bazaar at the Science Park.


3. Are tourists welcome to join in?

Visitors can also join the activities for free even though the campaign targets locals.

"The campaign hopes to bring activities to Hongkongers so that everyone can be happier. We do will not reject mainland and overseas visitors in principle," Secretary for Culture, Sports and Tourism Kevin Yeung Yun-hung said.

In February, the city launched "Hello Hong Kong", a global drive to entice visitors back to the city, featuring 700,000 free airline tickets, spending vouchers and special events, including the Rugby Sevens and Art Basel held in the past month.


4. How much economic return will these activities bring?

Finance chief Chan urged residents to focus on the societal impact as the HK$20 million campaign would not greatly affect the city's gross domestic product compared with the consumption voucher scheme.

But he said the campaign was intended to boost the spirits of Hongkongers.

"If people are happy and optimistic, they can influence each other, and society will become positive," Chan said.