At its peak, government scheme had almost 900 cabs providing free rides to designated public clinics.
Taxi driver Law Wai-hung saw the best and worst of Hongkongers as he ferried Covid-19 patients to the doctor over 10 months from March last year.

There were people who stared and stayed clear when they saw the "anti-epidemic taxi" label on his vehicle. But others thanked him for performing a public service during the health crisis.

Twice, pedestrians crossing the road saluted as he drove by, something he had never experienced in seven years as a cab driver.

He said: "I was thinking, really? Are there really people who think so highly of us?"

When Hong Kong's fifth and deadliest Covid-19 wave began early last year, the government started the scheme using a fleet of taxis to provide free rides for patients going to public clinics designated for coronavirus consultations.

The number of taxis swelled to nearly 900 at one point before shrinking as infections fell and the city eased its pandemic restrictions. The service ended on January 13.

Law joined the fleet in early March and initially, the label on his cab told everyone he ferried Covid-19 patients.
"From the way people looked at me, I knew it was best to keep my distance," he recalled. Once, a resident in a rural area told him to park farther away, claiming there were elderly family members at home.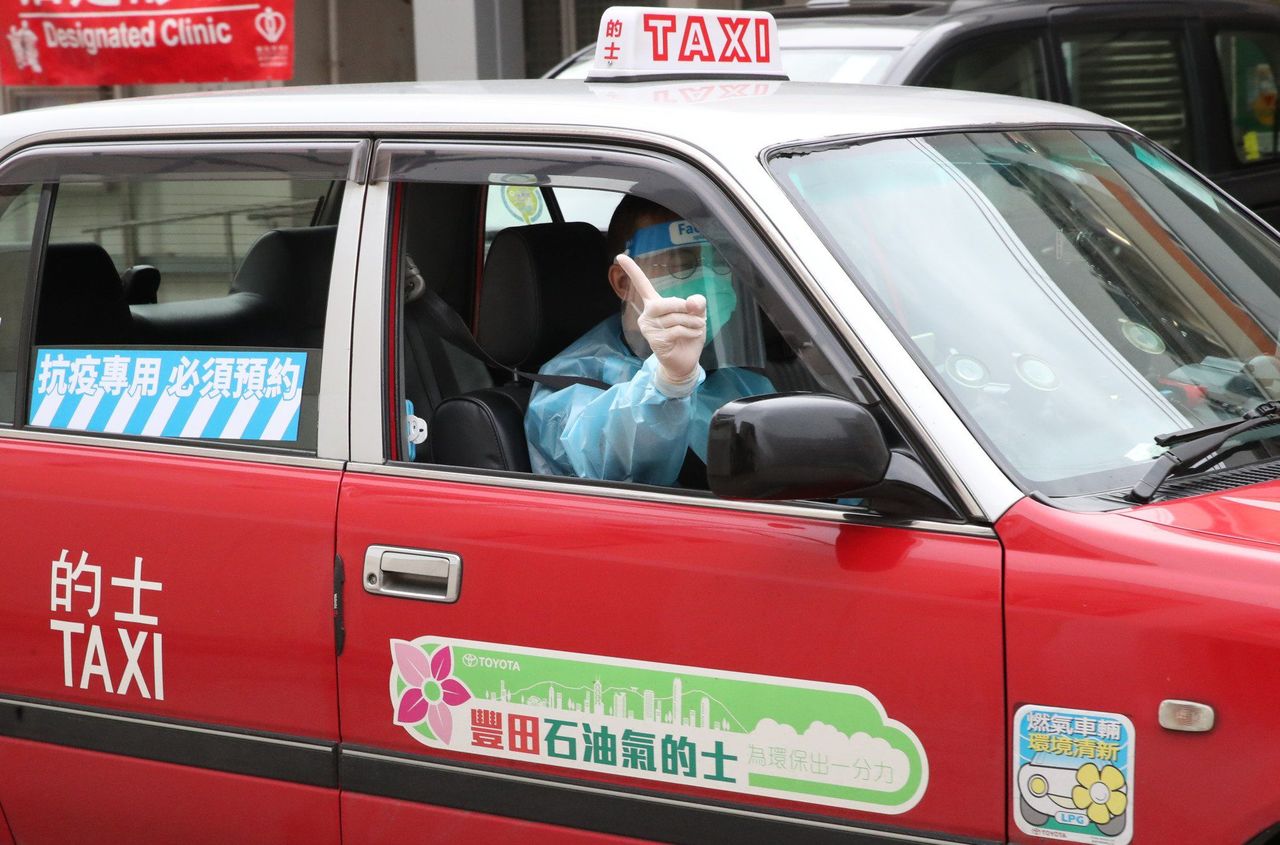 At the peak of the designated service, the taxi fleet had swelled to 900.
But there was no shortage of appreciation from passengers who were anxious about being ill, and he made a point of speaking to them to make them feel at ease.
He tried to make them smile, saying: "If you get into my cab, you're fine and need not worry. If you're not fine, you'll already be in an ambulance."
While Law remained free of
Covid
-19 through his 10 months on the scheme, other drivers were not as lucky.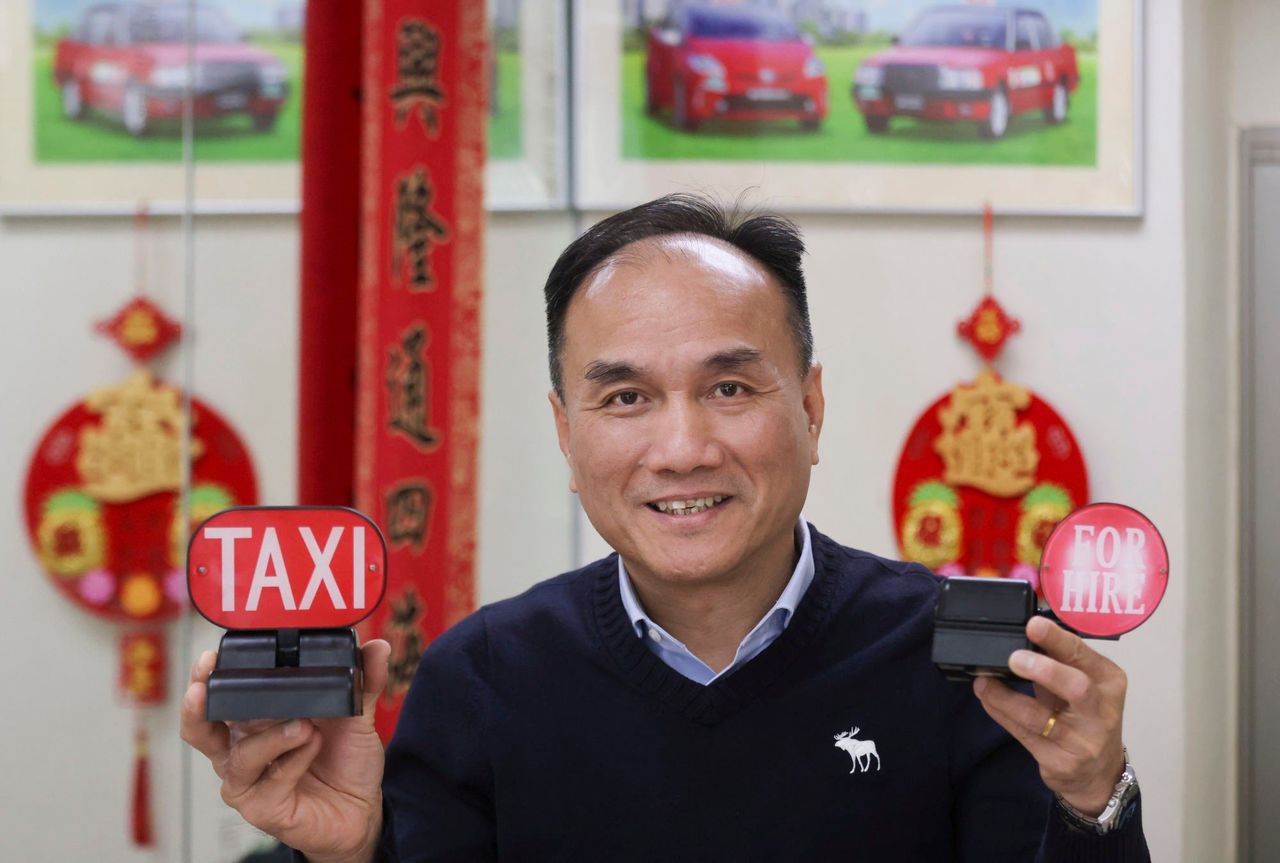 Ng Kwan-sing, taxi industry leader.

Ng Kwan-sing, vice-chairman of the Hong Kong Taxi Council and an industry coordinator for the scheme, said many other drivers became infected at the start.

In the first week, when there were fewer than 200 drivers, about five were infected every day.

"We worried that drivers would pull out for fear of falling ill," Ng recalled.

But recruitment improved and the fleet size grew. As the fifth wave eased and the number of cases plunged in early summer, there were fewer than 30 taxis in the fleet.

Then the pandemic staged a comeback in June and the remaining taxis struggled to cope.

Cabby Yeung Yick-kwan, 67, who joined the scheme in July, recalled that drivers were so busy that they barely had time to eat or stop for a toilet break.

"People were still very nervous, especially the elderly," he recalled. "But by November, people's attitude to Covid-19 changed. Although patients still wanted to see the doctor, they thought it was no big deal and just a cough."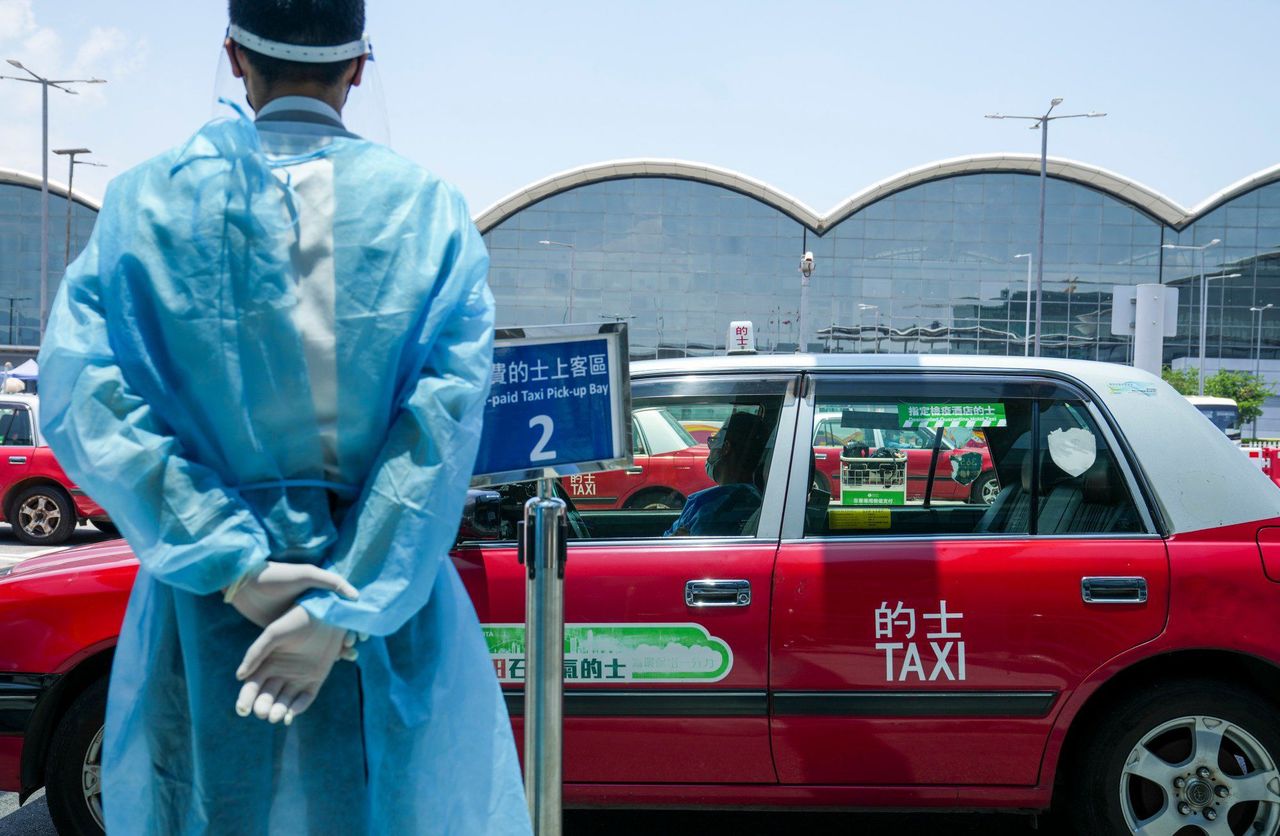 Some residents shunned taxi drivers operating the designated service as fear of Covid was still rife at the time.

Yeung had many grateful passengers, but never forgot a woman he caught abusing the system to get free rides.

He took her from Tuen Mun to Kennedy Town at around 9am on January 13, and was surprised to find her booking a ride back to Tuen Mun eight hours later.

When he confronted her, she admitted that she was not a patient but used the service to travel for free.

"If you're a real patient, I'll pick you up no matter how exhausted I am," he said. "But she was not. She was abusing government resources and wasting drivers' time."

The number of reported Covid-19 infections dwindled after Christmas and Yeung noticed that demand for designated taxis dried up in the second week of January this year.

"It made sense back in March, April or July … but by October, people's symptoms were lighter and the scheme could have ended," he said.

Still, Ng from the taxi council said it felt "a little abrupt" when the government announced on January 11 that the scheme would end two days later.

But he added that the end of pandemic restrictions was a boon for all, and taxi owners and drivers would benefit from the return of mainland Chinese tourists and economic recovery.

Since the designated taxi scheme ended, cabbies Law and Yeung have resumed their usual driving routines.

Yeung was glad to be able to decide when to drive, when to stop for lunch or answer questions from a reporter.

Law said: "Sometimes it still feels unbelievable that I was part of the scheme and I was helping people every day when I worked."