Financial Secretary Paul Chan also says the city will seek to drive economic growth by investing in the technology sector.
Hong Kong will seek to promote itself as a vibrant commercial hub by inviting up to 200 top foreign investors to attend a summit, watch rugby games and visit mainland China in November, the city's finance chief has revealed.

Financial Secretary Paul Chan Mo-po on Wednesday also said the city would seek to drive economic growth by investing in the technology sector.

Hong Kong is in the grip of an explosive fifth wave of coronavirus infections, reporting more than 1 million cases and over 6,000 deaths since January. It confirmed another 12,240 cases on Wednesday.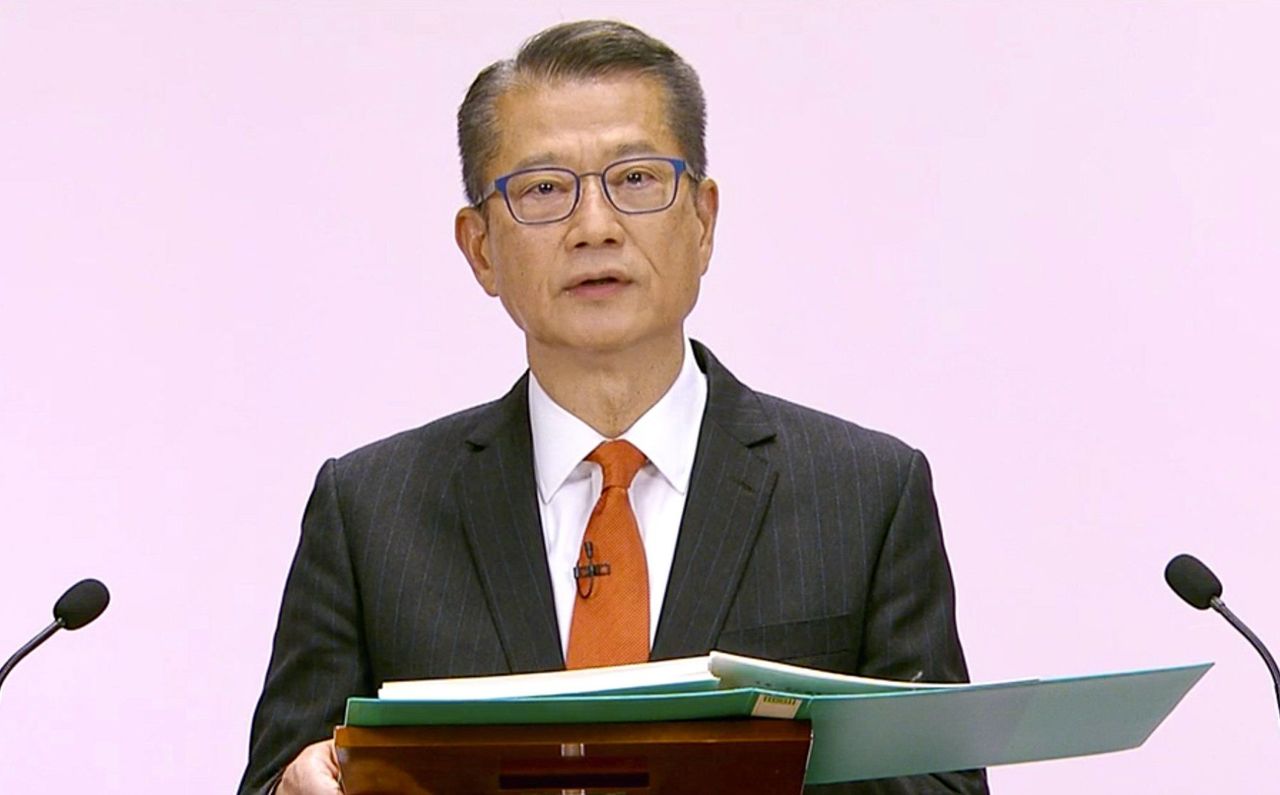 Financial Secretary Paul Chan.

The government this week announced plans to ease some of the most stringent anti-pandemic measures in the world.

A flight ban imposed on nine countries, including the United States and Britain, will be lifted on April 1, although travellers will still need to quarantine for at least a week and only residents can gain entry to the city unless they are arriving from the mainland, Macau or Taiwan.

The government has given no timeline on when it will reopen the border for all travellers. Since 2020, the city's border with the mainland has also been closed.

But in an interview with RTHK, Chan expressed confidence the situation would be much improved by the end of the year.

"In November, there will be the Rugby Sevens tournament. We are using this opportunity to hold an international financial forum of the highest level. There won't be many participants, just 100 to 200, and they are our friends from the top financial institutions from around the world and the mainland," he said.

"We'll invite them to come and see the rugby matches, attend some exchange sessions, and let these decision makers see Hong Kong's situation in person."

Chan said that in this way, these foreign investors would not have to rely on incomplete or misleading information in the media, and misunderstand Hong Kong.

"When they come, they can see that Hong Kong is so vibrant and diverse, and has such a good living and business environment, then they will be confident of increasing their investment in Hong Kong."

Chan also said he believed the border with the mainland could be reopened by then, so that these financial leaders would be able to visit some of the other places under Beijing's ambitious Greater Bay Area plan to turn Hong Kong, Macau and nine Guangdong cities into a finance and technological hub.

"Before the pandemic, I noticed there were foreign investors, including from Japan, Europe and the United States, who were very interested in the bay area," he said.

"If we can hold this international summit in November, and if we can include multiple destinations, they can check out Hong Kong and the bay area in one trip."

Chan hoped that through these measures, Hong Kong could regain its international competitiveness as a business hub and a tourism destination.

He also said the government would increase its funding for investment agency InvestHK and the Tourism Board to promote the city overseas, in the hopes more people would visit after the pandemic subsided.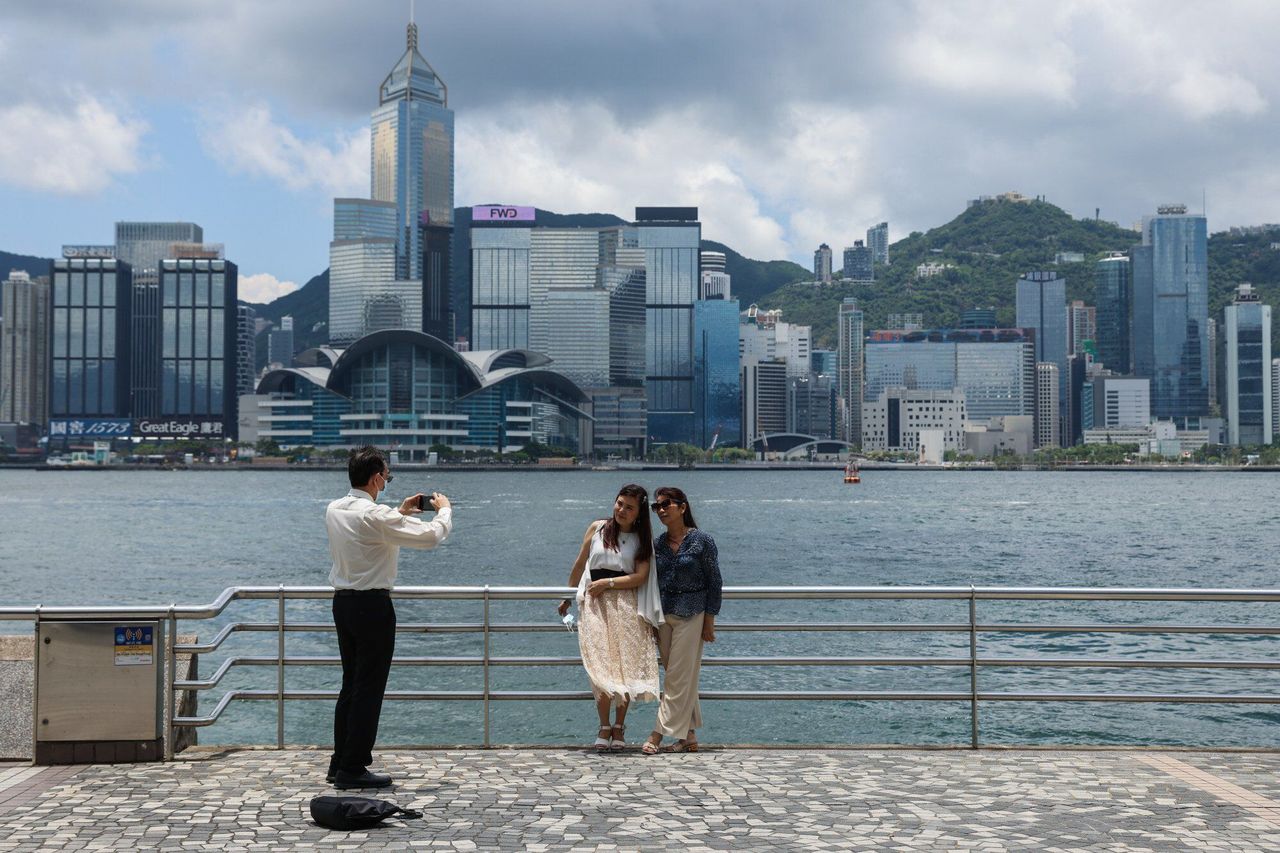 Tourists enjoy a visit to the Tsim Sha Tsui Promenade.

Last month Chan mentioned that a global investment summit would be held in the city and last week he said at an event hosted by the Post that it would coincide with the Rugby Sevens, which will be held for the first time since 2019.

In Wednesday's interview, he further elaborated and said it could include mainland travel.

In his annual budget speech on February 23, Chan had said the government would invest more in the technology sector, and seize opportunities under the bay area project.

That included injecting HK$10 billion to the Future Fund, which was set up in 2016 for the government to seek higher returns over a 10-year investment period.

Half of the HK$10 billion injection will be used to create a Strategic Tech Fund, through which the government will support enterprises of strategic value to the city.

"We want to retain these companies and good jobs in Hong Kong … We also want to attract more tech companies to Hong Kong," he said on Wednesday.

The remaining HK$5 billion will be used to set up a GBA Investment Fund to focus on opportunities under the bay area project.

To support technological innovation, Chan said he would also set up a committee for experts and industry elites to advise the government on speeding up the digitalisation of the city's economy.

He noted digitalisation was a rising trend globally, and Hong Kong needed to catch up, especially after its traditional economy had been hard hit by the pandemic.