Revamp of housing, development and transport portfolios may streamline processes, according to observers.
A restructuring of the next Hong Kong administration can speed up land supply for housing, observers have said, noting this will be a boon for projects involving site repurposing, reclamation works or urban redevelopment.

But a former housing minister said the plan under incoming leader John Lee Ka-chiu – which will revamp the housing, development and transport portfolios – could be further improved by combining the first two areas in question under one bureau.

Lee's shake-up was approved by incumbent leader Carrie Lam Cheng Yuet-ngor's de facto cabinet on May 17. Among the reshuffles, the current Transport and Housing Bureau will be split into two to better tackle the city's housing problems, including a lack of affordable homes and short-term land supply.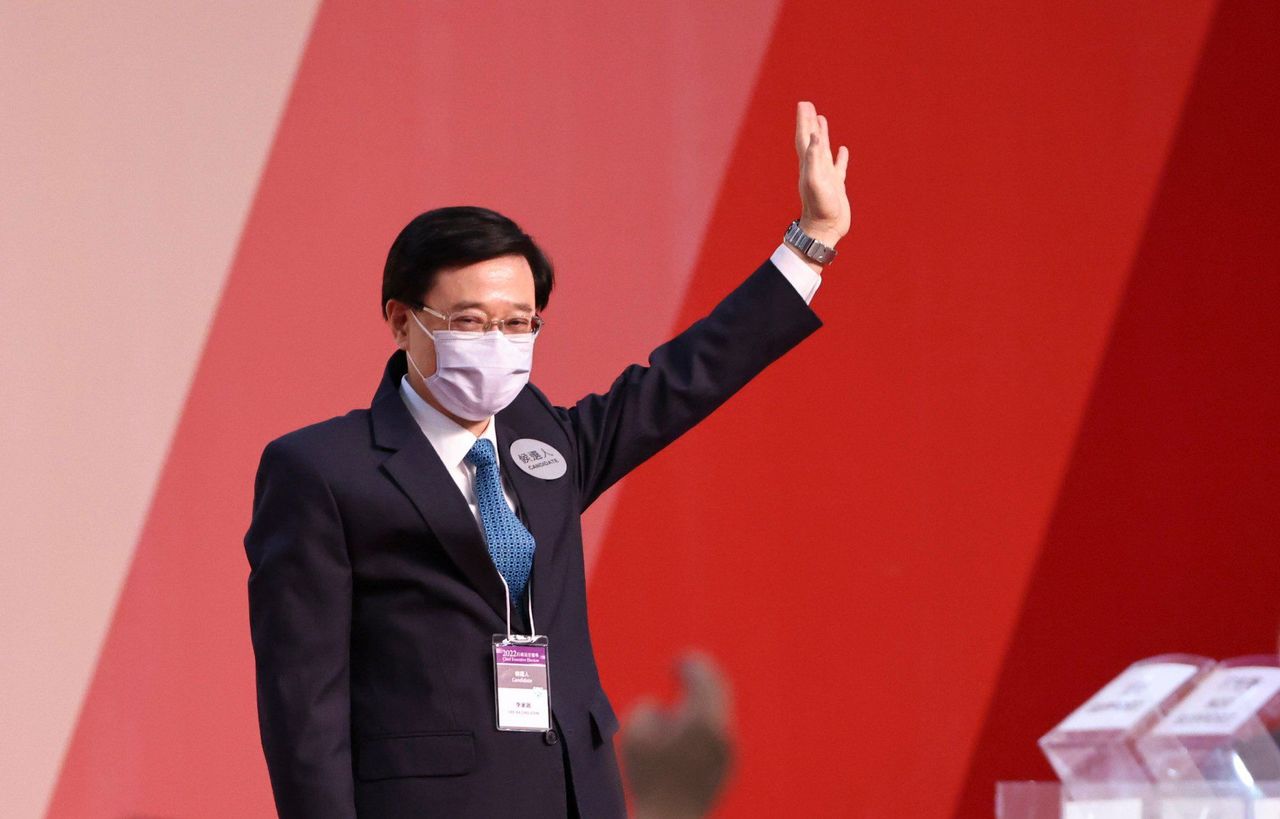 John Lee celebrates being voted in as Hong Kong's next leader.

The new housing and transport secretaries will no longer report to the chief secretary, but instead to the financial secretary, who will also supervise the development secretary, the post in charge of sourcing land.

Lee had said grouping the ministers under the same supervisor will create synergy and help speed up work. His manifesto also proposed setting up two task forces on public housing projects and land supply, both to be overseen by the deputy financial secretary, a new post.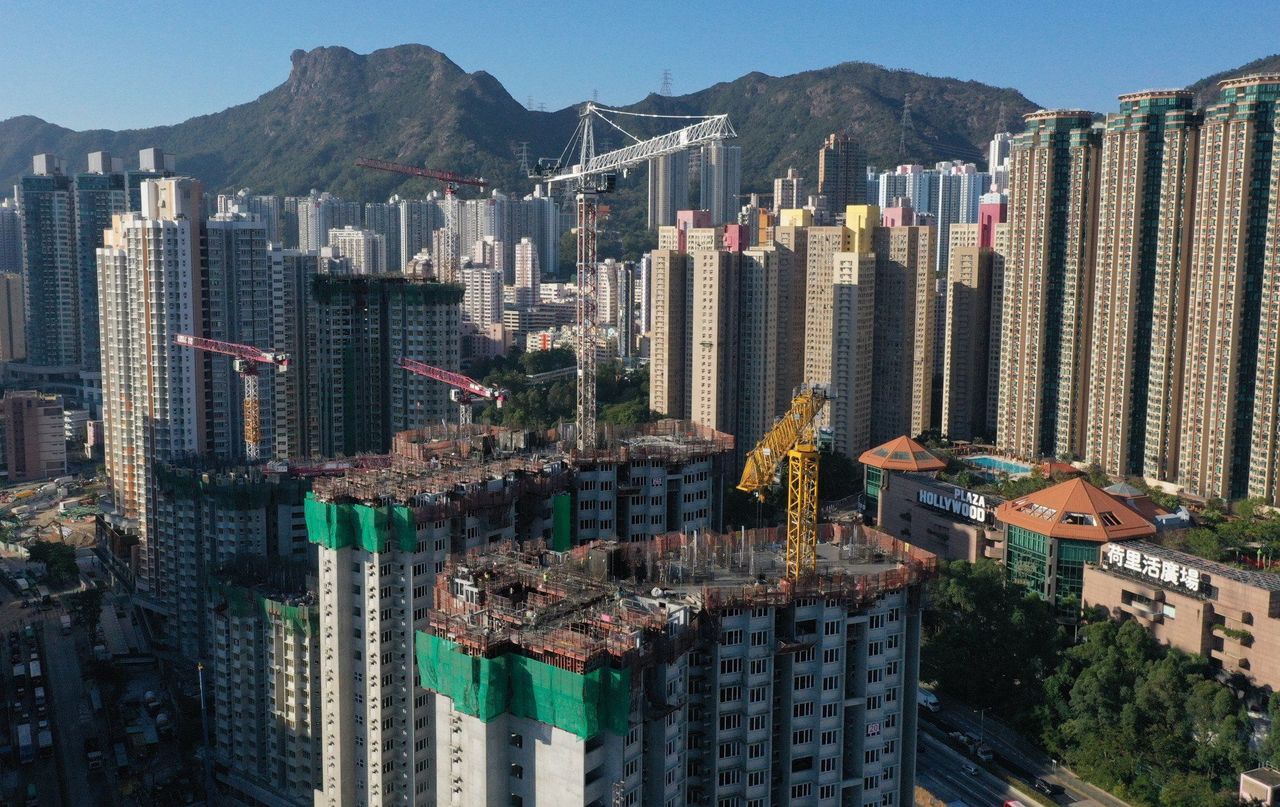 Public housing construction at Diamond Hill.

Lawrence Poon Wing-cheung, a former member of the Town Planning Board and the Urban Renewal Authority's (URA) board, said the new structure would be more efficient.

"The financial secretary's single coordination of these bureaus can speed up land supply and process of construction projects," Poon said.

"Currently, the Development Bureau does not act [on housing] unless it has received orders from the Transport and Housing Bureau," said Poon, a City University real estate expert. "Under the same [coordinator], they will receive orders at the same time, and they need to settle it together."

Poon had earlier cited examples of inefficiency in internal coordination under the existing structure. For example, if the URA is tasked with subsidised housing, it not only has to discuss the matter with its supervising body, the Development Bureau, but also the Housing Bureau, which is not represented on the authority's board. This has resulted in delays in decision-making, according to Poon.

Another possibility in speeding up supply centred on projects involving sites undergoing a "rezoning" process, such as from a green belt to housing, Poon said. He added that he hoped to see both the development and housing bureaus synchronise work, so that when a rezoning application was made, land resumption could be launched at the same time.

Closer collaboration could shorten such projects by one to two years, he estimated.

Lawmaker Tony Tse Wai-chuen, representing the architectural, surveying, planning and landscape sector, added it was reasonable that a transport bureau came under the financial secretary in the new structure. This was because the bureau coordinates roadworks, which are crucial for housing development on rural land.

Anthony Chiu Kwok-wai, executive director of the Federation of Public Housing Estates, pointed to two mega projects, the Lantau Tomorrow Vision and the Northern Metropolis. The former is a plan to create massive artificial islands to the east of Lantau Island, while the latter will expand several existing town clusters in the Northern New Territories into a vibrant city centre close to the mainland Chinese border.

He agreed that the creation of a deputy financial secretary post for these two projects would be beneficial, since both involved different areas of work, such as financing, construction and formulation of new economic policy.

Former transport and housing minister Anthony Cheung.

However, Anthony Cheung Bing-leung, the city's transport and housing secretary from 2012 to 2017, told the Post that putting the land and housing portfolio into one one single policy bureau was preferable.

"Although the newly created deputy financial secretary is supposed to coordinate the works of the housing and development bureaus, putting the portfolios in two different bureaus may not be conducive to easing the housing crunch," he said. "Daily operation is crucial when it comes to planning of land supply for building residential flats."

The chief executive in Cheung's time, Leung Chun-ying, had wanted to restore a housing, planning and lands bureau – the model of the first post-handover administration of Tung Chee-hwa. But his plan was derailed by filibustering from opposition lawmakers.