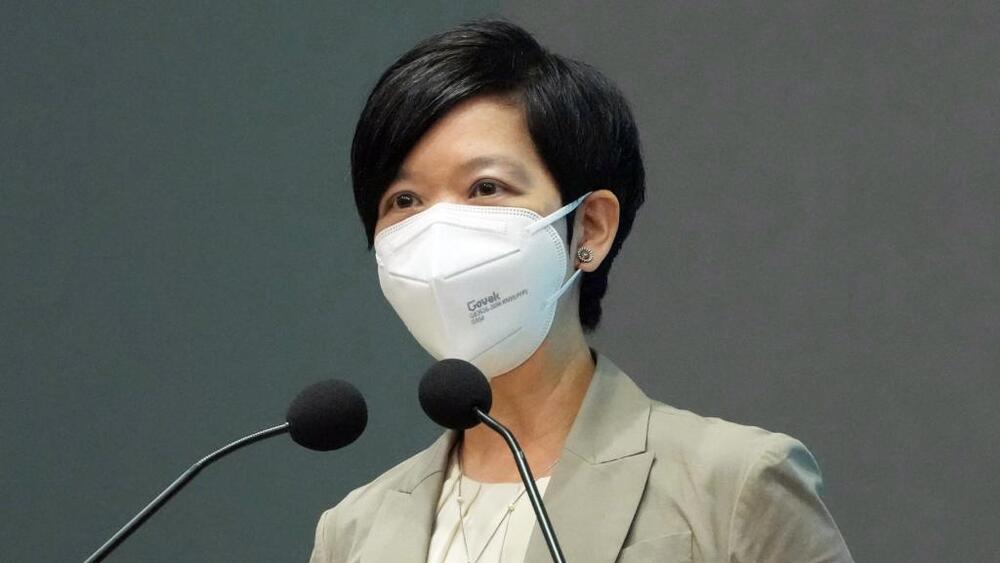 Housing secretary revealed to ignore her illegal structure for 13 years
Secretary for Housing Winnie Ho Wing-yin and her husband were reported to own an illegal structure in the dwelling despite the encumbrance for 13 years.
It is learned that Ho and her husband bought a flat and an open-air parking stall for HK$12.5 million in 2006, and the parking stall belongs to an 11-spot parking space.

The Building Department issued a statutory removal order to the owners of the parking space in 2008 since the place was previously installed with unauthorized canopies and asked the owners to remove the structures within two months.

However, the unauthorized structures were not removed until 2021 even under the Building Department's encumbrances.

When asked about the case, Ho said she used to discuss with the property management company several times in the past few years about dealing with the unauthorized facilities.

The illegal canopies "already existed" when she purchased the parking stall, claimed Ho, and "were not built for a single stall but connected with other multiple stalls nearby and the stone wall next to the parking space."

"The stone wall was extensively repaired and reinforced by qualified registered contractors at the end of last year, and the canopies were completely removed early this year," Ho noted.

According to a spokesperson from the Building Department, the encumbrances will be canceled when the unauthorized structures were confirmed to be removed.

Ho was appointed Secretary for Housing in July this year following the government restructuring. Before that, she has been Director of Architectural Services since 2020.