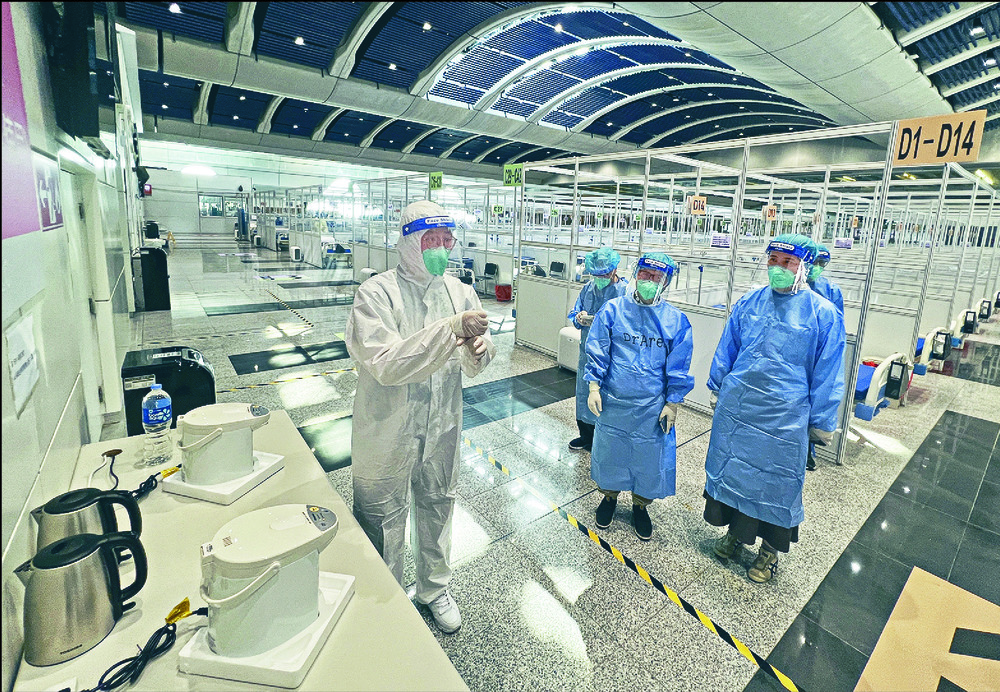 Housing crunch role seen for isolation units
Some community isolation facilities can be turned into transitional housing after the epidemic comes under control, Secretary for Development Michael Wong Chun-lun says.
Writing in his blog yesterday, Wong said that with the central government's support, some 50,000 beds have been provided across nine community isolation facilities - and part of these facilities could be transformed into transitional housing later on once the epidemic is under control.

"In view of the changes [in severity] of the epidemic, we cannot let our guard down and we have to plan ahead and prepare for the worst.

"When the epidemic situation has subsided, part of the facilities may have the potential to be turned into transitional housing," Wong said.

Wong also said the 3,000 units at the community isolation facility in Kai Tai Cruise Terminal will be completed in two phases in the next two months and the facility will span four stories and be served by lifts.

He said the community isolation facilities at Kai Tak and Penny's Bay were built using the modular integrated construction method, where most parts of the units - such as windows and walls - were installed before arriving at the construction site, effectively reducing construction time.

Michelle Law Mei-sze, technical secretary at the Architectural Services Department, said some of the facilities at Kai Tak have now been built up to the fourth floor and electrical and mechanical connections and inspection processes are also under way.

The construction team hopes to complete the project as soon as possible to help Hong Kong fight the epidemic and to enhance the capacity of isolation facilities, Law said.

Arnold Hu Jin-shan, senior building services engineer of the Architectural Services Department, said it usually takes at least half a year for a lift to be delivered and installed after an order is made.

"But with the efforts of many parties, the lifts could be installed in a shorter time," Hu said.

The cruise terminal and Penny's Bay isolation facilities were built with the help of the central government in February due to the rapidly escalating fifth wave in Hong Kong.

Other community isolation facilities that have been brought into play are located in Tsing Yi, San Tin, Hong Kong Boundary Crossing Facilities Island of Hong Kong-Zhuhai-Macau Bridge, Fan Ling, Hung Shui Kiu and Tam Mei in Yuen Long.