The plans are intended to address growing concerns that a recent wave of emigration may negatively affect the city's health care system.
Hong Kong's public hospitals have "concrete plans" to address an outflow of medical talent and will reveal them next week, the head of the Hospital Authority has said, addressing growing concerns that a recent wave of emigration may negatively affect the city's health care system.

Hospital Authority chairman Henry Fan Hung-ling declined to elaborate on the details of the plans, telling the press on Sunday only that he hoped they would be approved and made public at the body's next general meeting on September 23.

The authority's chief executive, Dr Tony Ko Pat-sing, provided more hints in his online blog on Sunday.

"We will adopt a multipronged approach to increase the number of doctors, including through various schemes to rehire retired doctors and recruit part-time ones, as well as a special remuneration scheme, to increase the caseload capacities and provide more timely and quality care to our patients," he wrote.

The Hospital Authority previously said that the attrition rate for doctors had fallen to 4.1 per cent as of March this year, down from 5.4 per cent in 2020 and 6.4 per cent in 2019.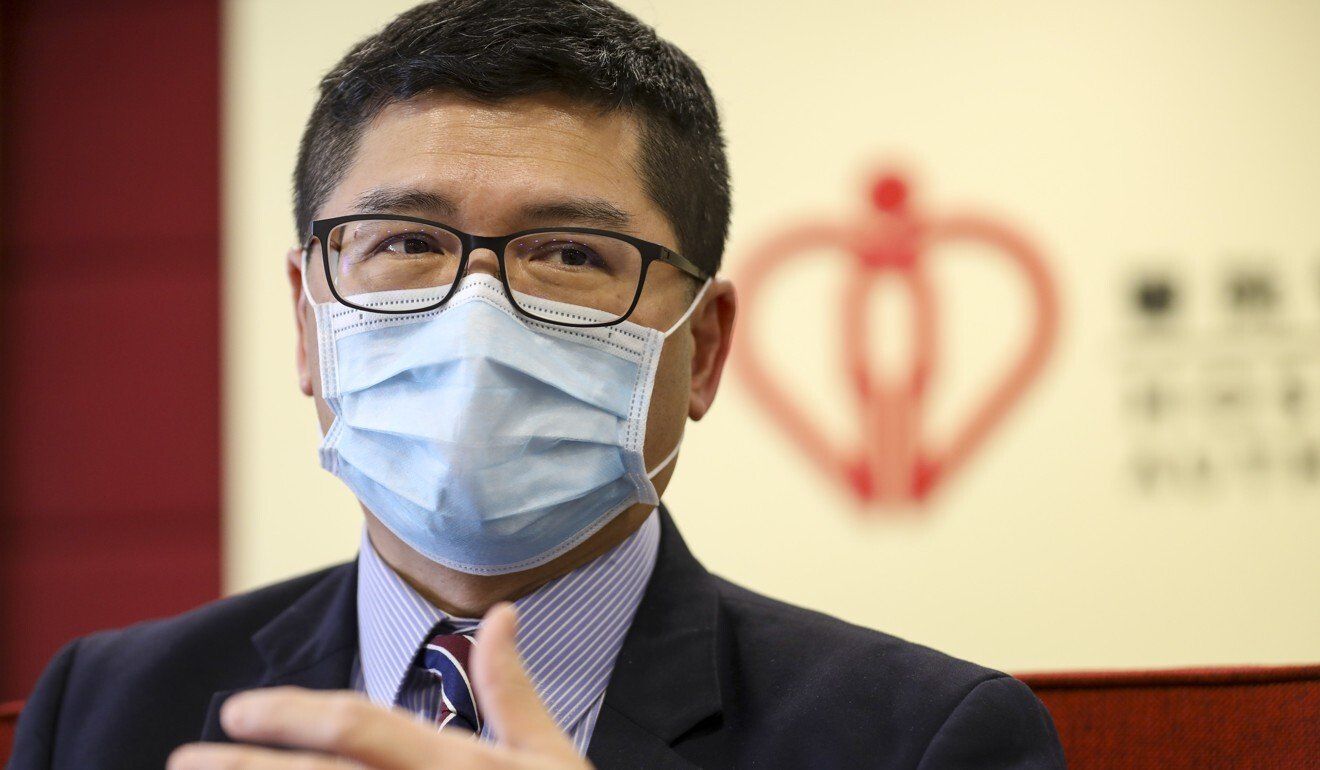 Dr Tony Ko, chief executive of the Hospital Authority.

But data released by the Census and Statistics Department last month showed a major exodus taking place across society as a whole, with some 89,200 people having left the city in the 12 months since Beijing imposed a sweeping national security law on Hong Kong last June.

The net migration figure – more than four times higher than the 20,900 people recorded leaving the city in the previous 12-month period – coupled with demographic statistics showing deaths outstripping births, contributed to a 1.2 per cent drop in the city's population, which now stands at 7.39 million people.

Amid a protracted battle over proposed amendments to local legislation aimed at bringing in more foreign-trained doctors – now further widened to include allowing non-permanent residents to practise as specialists without taking local licensing exams – the government has repeatedly said the city will be short 1,610 doctors by 2030, with that figure rising to 1,949 by 2040.

Fan on Sunday reiterated his support for the amendments, but noted he could not say how big a draw they would be in persuading overseas doctors to come and work in Hong Kong.

Dr Tony Ling Siu-chi, president of the Public Doctors' Association, said he was sceptical that real, substantial changes would come out of the latest plans, adding that so far he had only heard of a proposal to raise the retirement age of staff from 60 to 65.

That measure might have the unintended consequence of pushing more aspiring doctors into the private sector, he added, as they would have to wait longer for their turn to rise through the ranks.

"The key solution is to increase the headcount across departments, but that is almost impossible based on my understanding of the organisation, as it will not do so without opening new hospitals or new services, given the old hospitals have reached their capacities for beds," he said.

Ling said the devil was often in the details when it came to such Hospital Authority plans, adding that he would be paying attention to, among other things, whether doctors allowed to serve beyond 60 years of age would focus on clinical or administrative work.

In a blog post of her own on Sunday, Secretary for Food and Health Sophia Chan Siu-chee promised efforts to enhance the integration of the health sectors of Hong Kong and the rest of the Greater Bay Area under the central government's latest five-year plan.

She cited examples such as a recent pilot scheme announced by Guangdong authorities on August 30 to hire 10 traditional Chinese medicine specialists from Hong Kong on a contractual basis to work in three cities in the province – Guangzhou, Shenzhen and Zhuhai.

Chan also said the government had encouraged the Academy of Medicine and the College of Family Physicians in Hong Kong to conduct "systematic" exchanges to help train medical talent in the bay area.