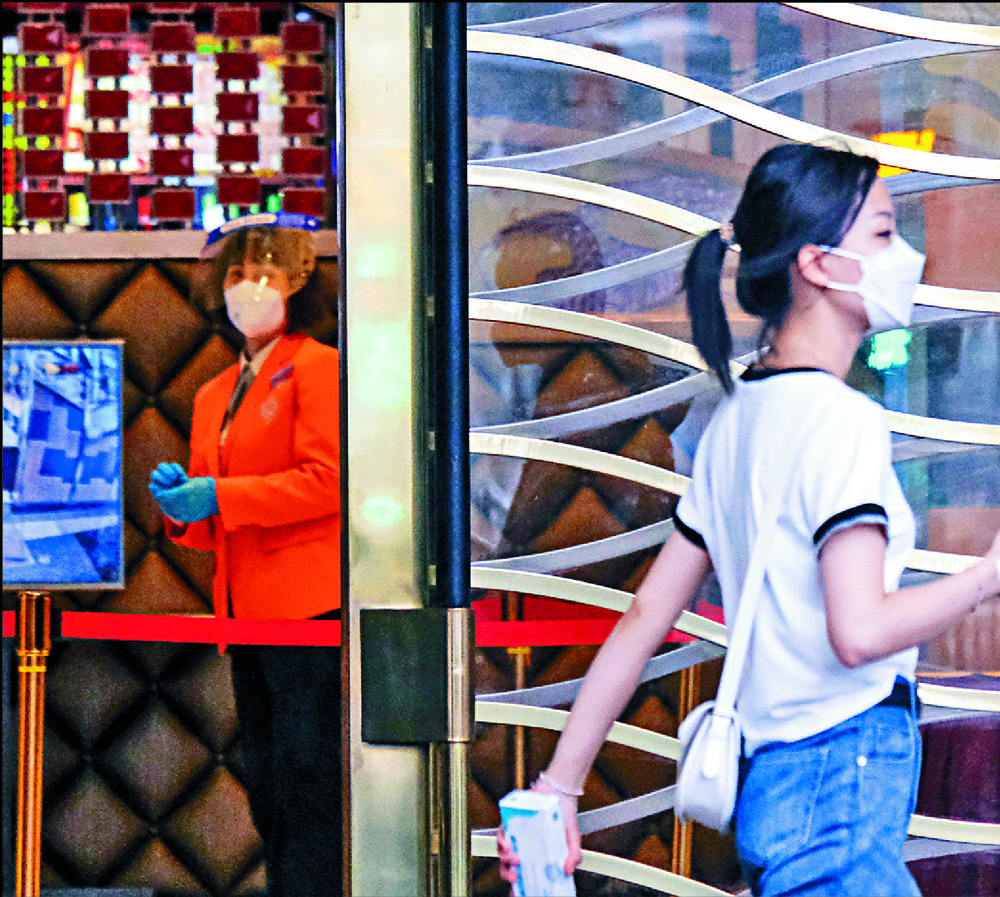 Hospital surgical curbs loom as infections surge
Hospital admissions and the number of critical Covid-19 patients are climbing amid a rising tide of new cases that yesterday hit 2,815, 500 more than 2,268 on Tuesday.
That increase led the Hospital Authority to warn it may suspend non-urgent surgeries again if the pandemic situation deteriorates.

The Centre for Health Protection warned of a rising trend of infections involving the Omicron subvariants BA.4 or BA.5, which is believed to be more infectious than the dominant BA.2 subvariant in the fifth wave.

The authority's chief manager in clinical effectiveness and technology management, Gladys Kwan Wai-man, said admission numbers increased over the past month.

Early May saw an average of 70 to 80 public hospital admissions a day, which fell to 30 to 40 early last month, but that has climbed back up over 100 in recent weeks.

A total of 400 patients were treated in hospitals last month, but that has now doubled to 830. Critically or seriously ill numbers also rose to 30 from 20 per day.

While warning of a possible suspension of non-urgent surgeries and medical examinations, Kwan said the authority does not have fixed criteria on when it will happen.

The CHP's communicable disease branch head, Chuang Shuk-kwan, said the latest new cases were made up of 2,672 local and 143 imported cases. There was one death involving a 71-year-old woman.

In schools, 239 cases were reported at 209 campuses, with four classes at Caritas Lok Kan School in Tin Shui Wai, Pentecostal Gin Mao Sheng Primary School in Fan Ling, Bishop Hall Jubilee School in Kowloon Tong, and CCC Yenching College in Tsing Yi asked to suspend face-to-face classes for a week.

A disabled care home, Wai Ji Christian Service Hostel at Un Chau, reported two cases. Around 60 people were quarantined.

Of yesterday's cases, 22 were of the Omicron BA.4 or BA.5 variety, with two linked to the Hotpot Foodie cluster in Kwun Tong. Seven were from unknown sources.

There were also 19 cases involving the Omicron BA.2.12.1 subvariant, with Chuang saying the proportion of BA.4 and BA.5 cases is up to 1 percent of late and there are silent transmission chains.

University of Hong Kong infectious disease expert Ho Pak-leung said a new Omicron BA.2.75 subvariant has been detected in many countries.

But he said Hong Kong does not have to tighten measures due to its high jabs rate.

Actually, Ho said, a further relaxation can happen if the situation remains stable.

Macau saw 146 new cases, taking its tally to 1,087 since last month's outbreak.

Of these, 48 were detected in the fourth round of mass testing that ended Tuesday, while another 59 involved high-risk groups including cleaners and security guards.

Its most famous hotel, the Grand Lisboa, was also locked down after 13 cases were found there on Tuesday.