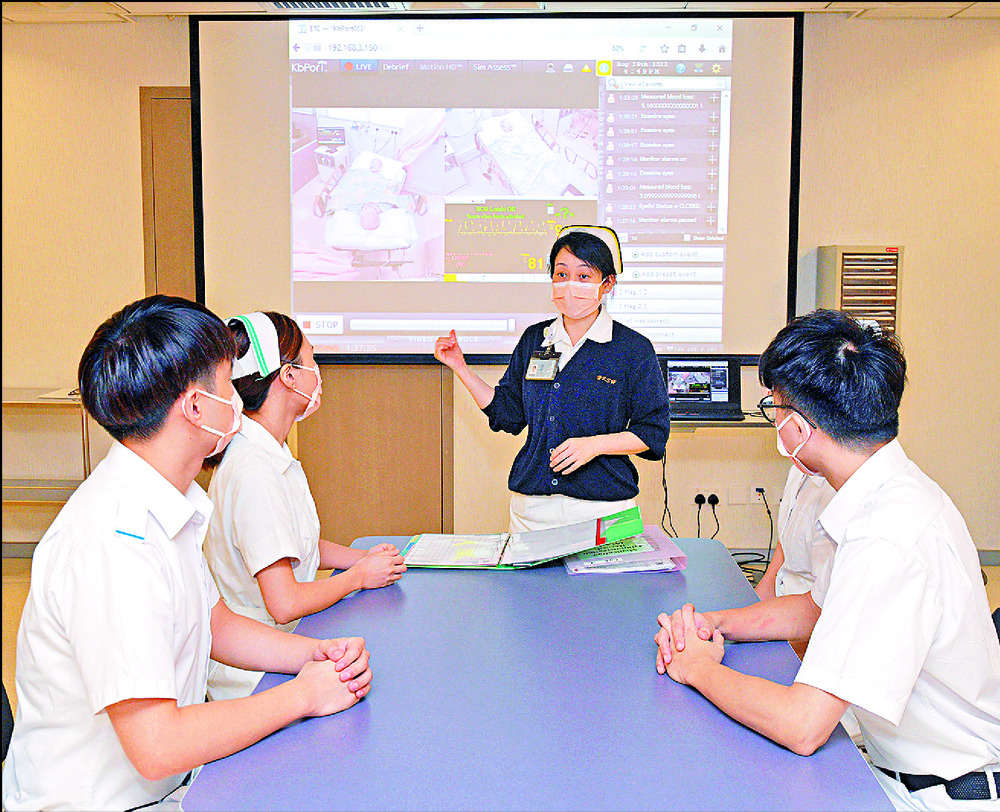 Hospital nurses high hopes the exodus won't hit grad numbers
The emigration wave has not affected the number of admissions for Hong Kong Sanatorium & Hospital's nursing school, as it still produces 100 graduates every year to work in hospitals.
The school also said its "waiting list for nursing programs" remains a long one.

Hong Kong Sanatorium is one of three private hospitals offering nursing courses here.

One program includes a two-year higher diploma in nursing for general enrolled nurses, which has 100 places a year.

Other students can work part-time at the hospital while pursuing a three-year professional diploma, which will qualify them for registration with the Nursing Council.

The school also provides a four-year nursing diploma, and students can become registered nurses after graduation.

Both of those diplomas have 60 spaces each.

Applicants are required to obtain at least a Level 2 in Chinese, English, mathematics, liberal studies and one elective subject.

Agnes Tiwari, head of the nursing school, said it has received more applications than in previous years, and added that she did not feel there has been a drop in the number of Diploma of Education candidates so the emigration wave had not greatly affected admissions.

"The number of DSE applicants takes up less than one fourth of our total students, as many students joined our school after working for years or getting diplomas or degrees of other subjects in local institutes," Tiwari said.

Poon Hiu-tung, 25, is one of the school's enrolled nursing program students. She was a tour guide after getting a bachelor's degree in tourism management in 2017.

But she decided to change her career after the pandemic wiped out tourism, and having a chronically-ill family member made her determined to become a nurse.

"I think I can apply my working experience in the past as nurses and tour guides both act in assisting roles and are required to be attentive and have good communication skills," Poon said.