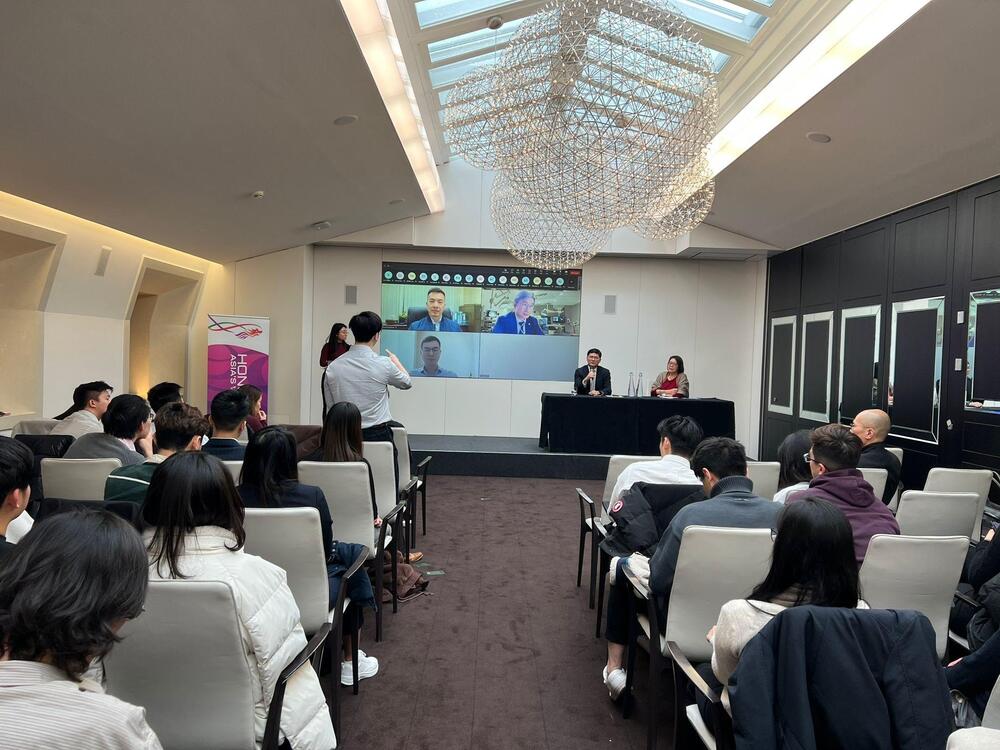 Hospital Authority promotes recruitment of non-locally trained doctors in London
The Hospital Authority delegation participated in the recruitment events in London organised by the Hong Kong government to promote the latest pathway and registration arrangement for medical students and practitioners from Hong Kong to return and serve in the city.
Together with the representatives of the Department of Health and the two medical schools in Hong Kong, the delegation attended the "Hong Kong Day" event for two days starting Saturday, hosted by the Hong Kong Medical Society of the United Kingdom.

The team explained to the medical students how they could be exempt from examination to obtain full registration after working for a certain period in Hong Kong's public healthcare institutions through special registration and other channels.

The delegation also met a group of medical practitioners and introduced the working environment in the public hospitals, career prospects and other living arrangements in Hong Kong, hoping to attract them to return and work in Hong Kong.

"We are delighted to have the opportunity to meet with more than 200 Hong Kong medical students and medical practitioners in person and online in London," HA Chief Executive Tony Ko Pat-sing said, "Their responses were very positive, showing great interests in returning to work in Hong Kong."

Ko added that the HA would maintain close contact with the participants interested in returning to work in Hong Kong by a dedicated team, and would verify their qualifications and complete the relevant approval and appointment procedures as soon as possible.

The SAR government has earlier announced 75 medical qualifications recognised by the Special Registration Committee and HA will recruit eligible non-locally trained doctors through limited or special registration to meet the growing demand of services.