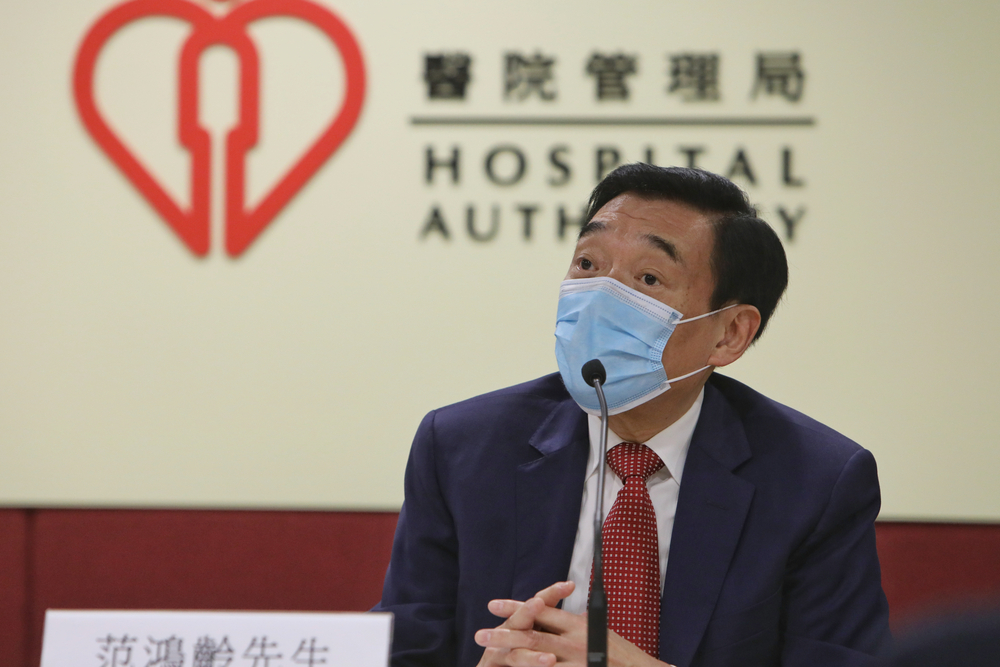 Hospital Authority chief worries about doctors and nurses leaving Hong Kong
Chairman of Hospital Authority Henry Fan Hung-ling expressed concerns on the rising turnover rates of full-time doctors and nurses and estimated that they left due to emigration, which he described as "a worrying situation."
Speaking in an interview in a university on Friday, Fan pointed out that the turnout rates of full-time doctors and nurses were 4.6 percent and 6.5 percent from last July to this June.

The figure rose by 0.9 percent compared to that recorded in the same period last year.

He also deduced that the turnover rate increased due to the emigration wave, as he found out that staffers had applied for detailed service records and paid their taxes earlier.

He said private hospitals saw doctors leaving the city amid the emigration wave as well. They then recruit doctors from public hospitals, which worsens the situation, according to Fan.

The need for public hospital services surged as the population is aging and younger citizens are getting chronic illnesses.

To tackle this issue, Fan devised a three-pronged strategy that involves narrowing upstream, collaborating downstream and diverting midstream.

Narrowing upstream involves boosting primary care education while collaborating downstream involves extending community care by reinforcing partnership with residential care homes for the elderly.

Diverting midstream, meanwhile, involves tactics including accelerating the transfer of some hospital patients to the private sector.

He added that the Medical Registration (Amendment) Bill 2021 still awaits approval from the Legislative Council.

When asked whether the amendment bill should cover foreign doctors who are non-permanent Hong Kong residents, Fan said he remains open-minded on this matter.

Yet he stressed two conditions must be fulfilled, that local medical graduates will be prioritized when hiring and medical services provided to the public will not be affected.