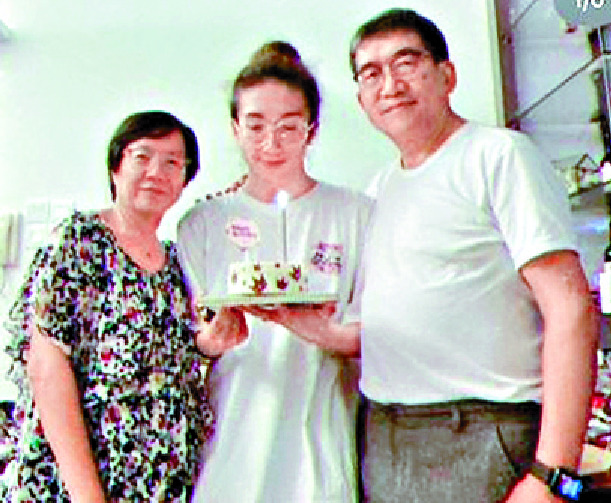 Hopes rise as injured Mirror dancer makes short visit home
Dancer Mo Lee Kai-yin, severely injured in the Mirror concert last July, went home for a few hours last week and is expected to start to walk again soon, says the latest prayer letter by his father.
The father, Derek Li Shing-lam, thanked the medical team for providing treatment for Mo throughout the Lunar New Year holiday, and was thankful for prayers and blessings from people around the world.

"Thank God, Kai-yin has been missing his home for half a year, and he could finally go home for a few hours last week," Li said.

Mo has been hoping to learn to walk again.

"I am gonna relearn how to walk, may God strengthen my muscles and open the pathway for me," Li quoted Mo as saying in the letter.

He also called on the public for more prayers on Mo's further recovery. Despite Mo having a stable blood oxygen saturation level, he still could not cough properly with his chest muscle.

Mo has been undergoing trans-cranial magnetic stimulation treatment to train the nerves of his limbs to receive signals.

He will have a new phase of treatment on the second week of next month, to train his brain to give signals and control an exoskeleton. Li said he felt proud of Mo for trying his best in various treatments.

It was on July 28 that a giant screen fell during a Mirror show at the Hong Kong Coliseum, injuring Lee - who is in danger of being paralyzed from the neck down - and two other dancers, Chang Tsz-fung and Zisac Law Tak-chi.

Li also mentioned the Labour Department's probes and prosecutions against three companies over the incident.

"I hope the prosecution can bring clearer and a more comprehensive supervision to performers in terms of occupational safety and employees' rights, and they should not be treated as inferiors," he said.

On Friday the Labour Department initiated 15 prosecutions against three companies over the Mirror show incident - Engineering Impact, Hip Hing Loong Stage Engineering and Studiodanz - for breaching Occupational Safety and Health Ordinance and Employees' Compensation Ordinance.

"The involved offenses include failure to provide the employees with safe plant and safe systems of work, and failure to notify the Commissioner for Labour of accidents and to take out employees' compensation insurance," the department said in a statement.

A hearing has been scheduled at the Kowloon City Magistrates' Court on March 27.