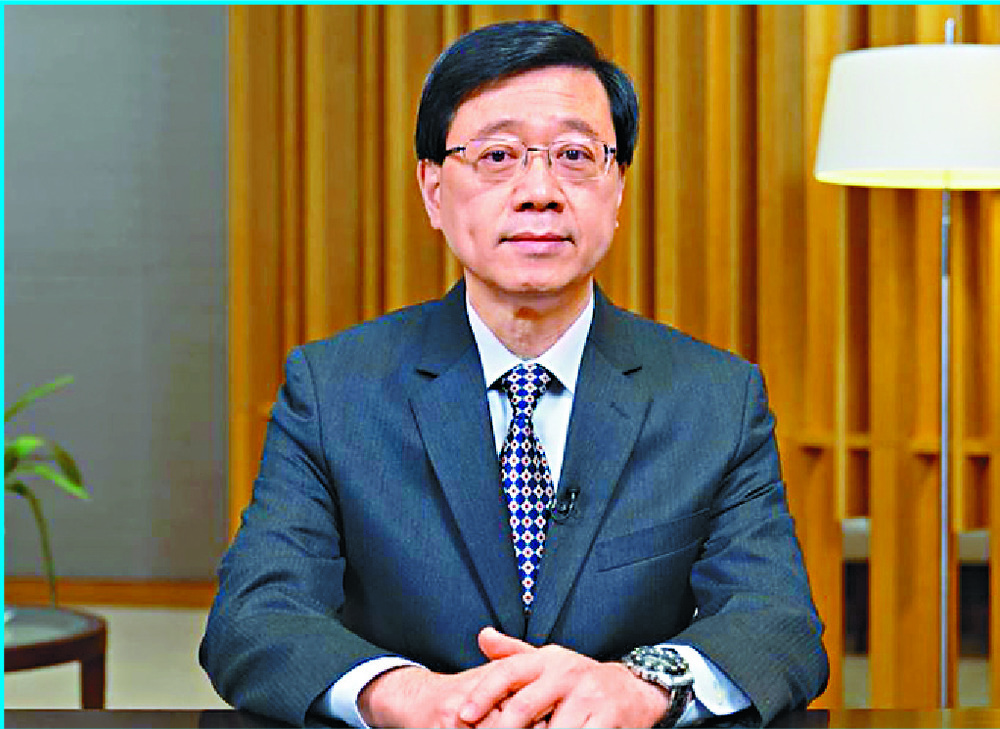 Hopes high as Lee touts HK asset in Greater Bay Area plan
Hong Kong will work with neighboring Shenzhen to attract international investment, talent and enterprises, Chief Executive John Lee Ka-chiu said yesterday, as he welcomed opportunities brought by collaboration in the Greater Bay Area.
Speaking by video link at a conference on the central government's GBA initiative, Lee cited Chinese president Xi Jinping as hailing Hong Kong's competitive advantages and encouraging the city to maximize its role in national development.

"Hong Kong will leverage our highly market-oriented and international business environment, our well-developed professional service sectors, as well as our status as an international financial, trade and shipping hub, and join hands with the other Greater Bay Area cities in developing a world-class city network for life, travel and work," Lee said.

He also quoted Xi as saying that the next five years will be a critical period for Hong Kong to "break new ground" and achieve a "new leap forward" through the GBA initiative.

While Hong Kong's economy is vulnerable to external factors such as market volatility and trade friction, Lee said it has Beijing's support and is connected to the rest of the world.

He cited plans for cooperation between Hong Kong and Shenzhen under the SAR's Northern Metropolis development initiative.

"Hong Kong and Shenzhen have launched a joint policy package to attract talent and enterprises around the world," Lee said, adding that the plan would facilitate the two cities' participation as a world-class innovation and technology hub.

Speaking at the same event, former chief executive Leung Chun-ying called on local media and professional organizations to set up branches in the GBA to facilitate information flow between the SAR and neighbor cities.

It is important that Hong Kong and other GBA cities maintain close relations, he added.