Five babies were born in four hospitals across Hong Kong after midnight as the city headed into the Year of the Tiger.
A sense of solitude brought on by the coronavirus pandemic is going to make Felix Shek cherish his time with his newborn daughter and family more than ever, the father of one of the city's first "tiger babies" said on Tuesday.

Shek's daughter was one of five babies born in four hospitals across Hong Kong after midnight as the city welcomed the Year of the Tiger.

"It's a good sign the baby girl chose to be born at this time," the 36-year-old said at Union Hospital in Sha Tin, adding that her due date was originally February 11.

But posing for a photo with his wife and 3.18kg daughter, complete with a face shield,

Shek also noted the difficult times in which she was born.

"It will make me cherish the time with my baby and family more especially under the pandemic," he said on the first day of Lunar New Year. "We plan to spend more time hopefully in country parks because the baby seems eager to find out about the world already."

Other tiger babies were born in United Christian Hospital in Kwun Tong, Adventist Hospital in Tsuen Wan and St Teresa's Hospital in Kowloon City.

A baby girl who was born in Adventist Hospital weighed about 3kg. Her parents, Mr and Mrs Lui, said they hoped their first child would grow up happy and healthy.

Those born in the Year of the Tiger are said to be confident, brave and natural leaders.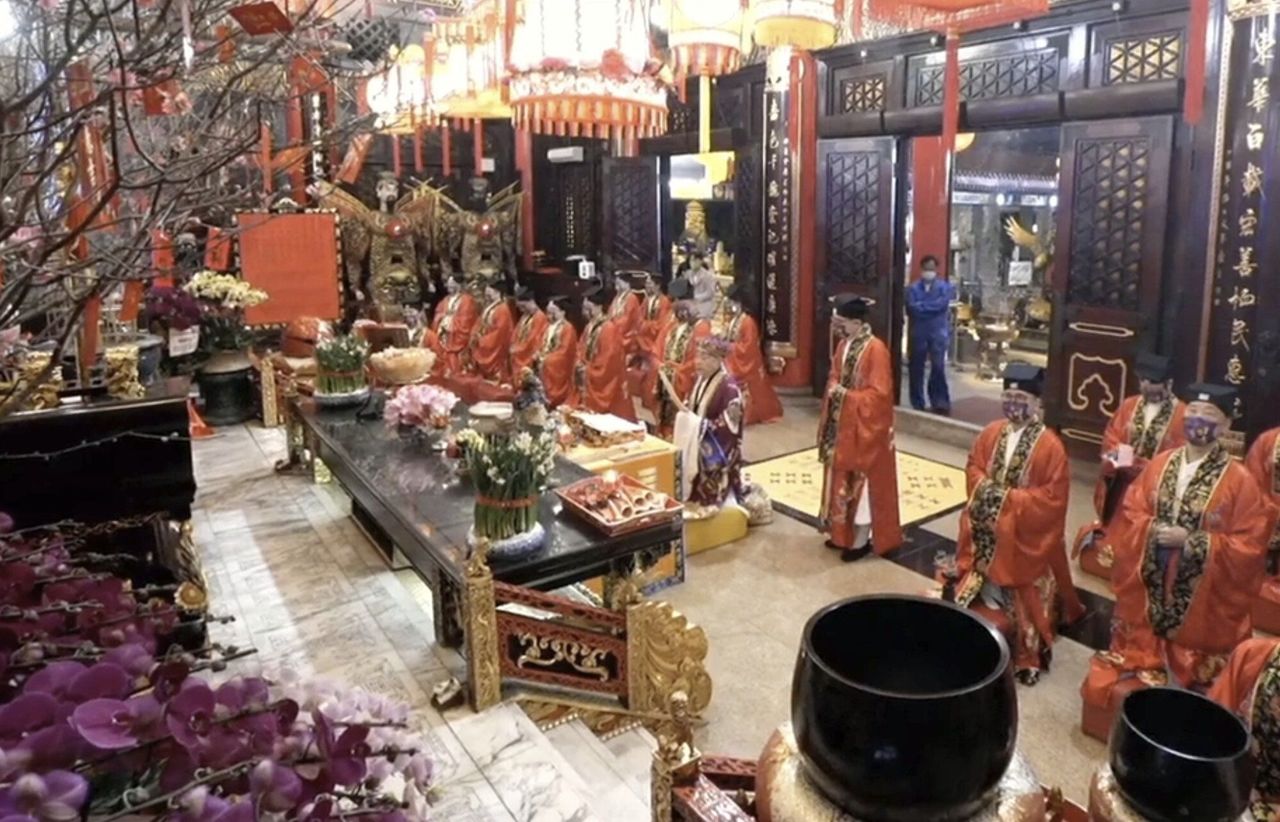 Wong Tai Sin Temple live-streamed its ceremony.

With Hong Kong currently battling a fifth wave of Covid-19 infections, including 92 new confirmed cases on Monday and a string of daily triple-digit caseloads last week, Lunar New Year rituals have been kept to a minimum.

Wong Tai Sin Temple, which in pre-pandemic days used to draw thousands of worshippers hoping to make their first joss stick offerings to bring good fortune, held the annual ritual behind closed doors for the second year in a row early on Tuesday.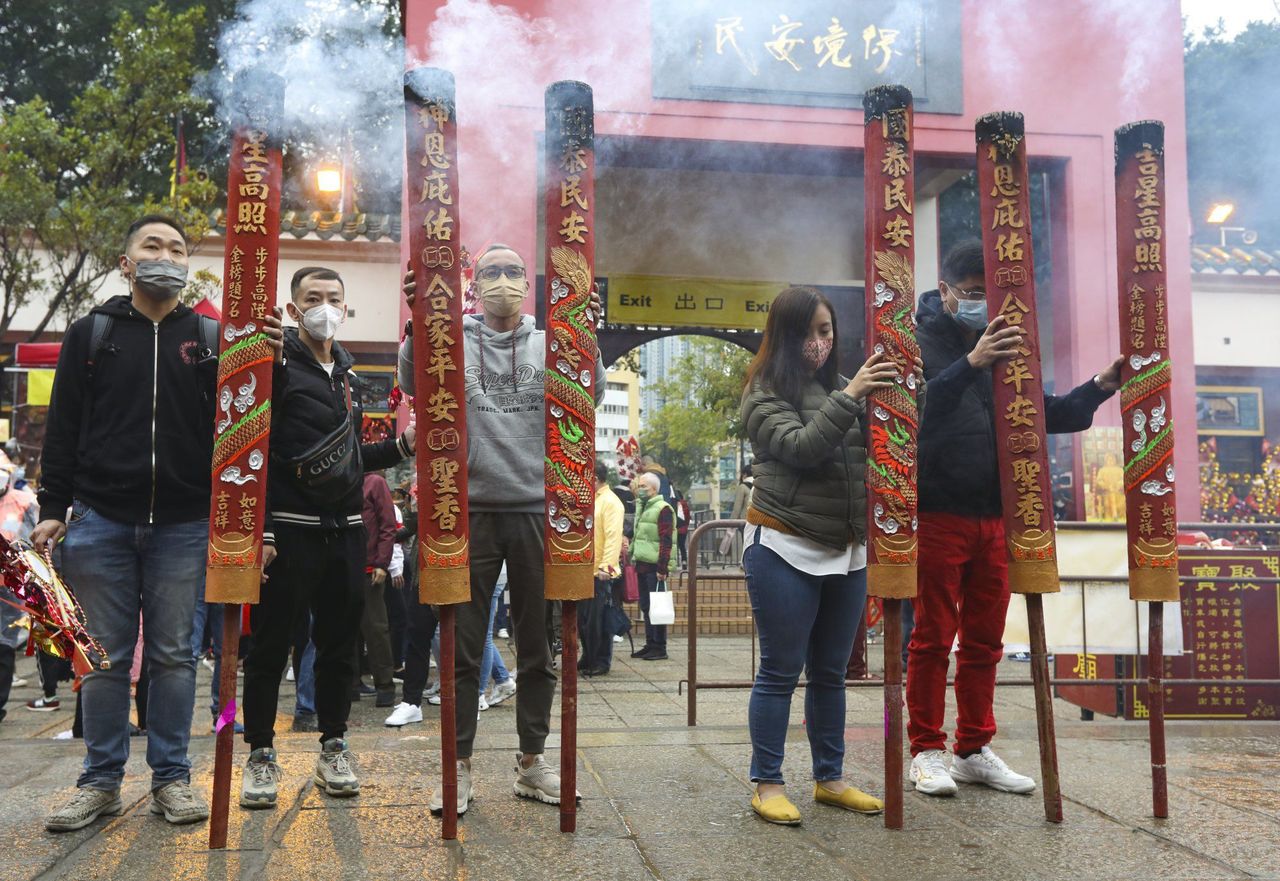 Che Kung Temple remains open.

Instead, the ceremony was live-streamed, with the head of the temple delivering his wishes for Hong Kong. The Taoist temple urged followers to pray in the direction of Lion Rock, the mountain facing its site.

Offering joss sticks at an altar, Sik Sik Yuen Wong Tai Sin Temple abbot Lee Yiu-fai said: "I, disciple Lee Yiu-fai, lead other directors to wish the end of the pandemic will come soon, and that businesses in Hong Kong will prosper and the city will be peaceful."

Another popular venue, Che Kung Temple in Sha Tin, remains open on Tuesday although the capacity has been cut in half. Worshippers are required to wear a mask at all times and use the "Leave Home Safe" contact-tracing app.