Secretary for Health Lo Chung-mau asks public to remain calm, while offering reassurances Hospital Authority has enough reserves to meet demand.
Hong Kong's health chief has urged the public not to stockpile cold medicines and painkillers after a wave of panic buying emerged amid rising Covid-19 infections in the city and in mainland China.

Some Hongkongers have been snapping up fever and pain-relief drugs for their relatives and friends over the border, which has caused shortages at pharmacies, according to the representatives of the sector.

Secretary for Health Lo Chung-mau on Sunday said authorities would secure sufficient supplies of such drugs and asked people to refrain from contributing to the panic buying.

"The Department of Health and the government will ensure the supply of these medications, especially in the public healthcare system. The Hospital Authority has enough reserves [of the drugs] to address the demand," he said. "We urge residents not to stockpile these drugs and not to overreact."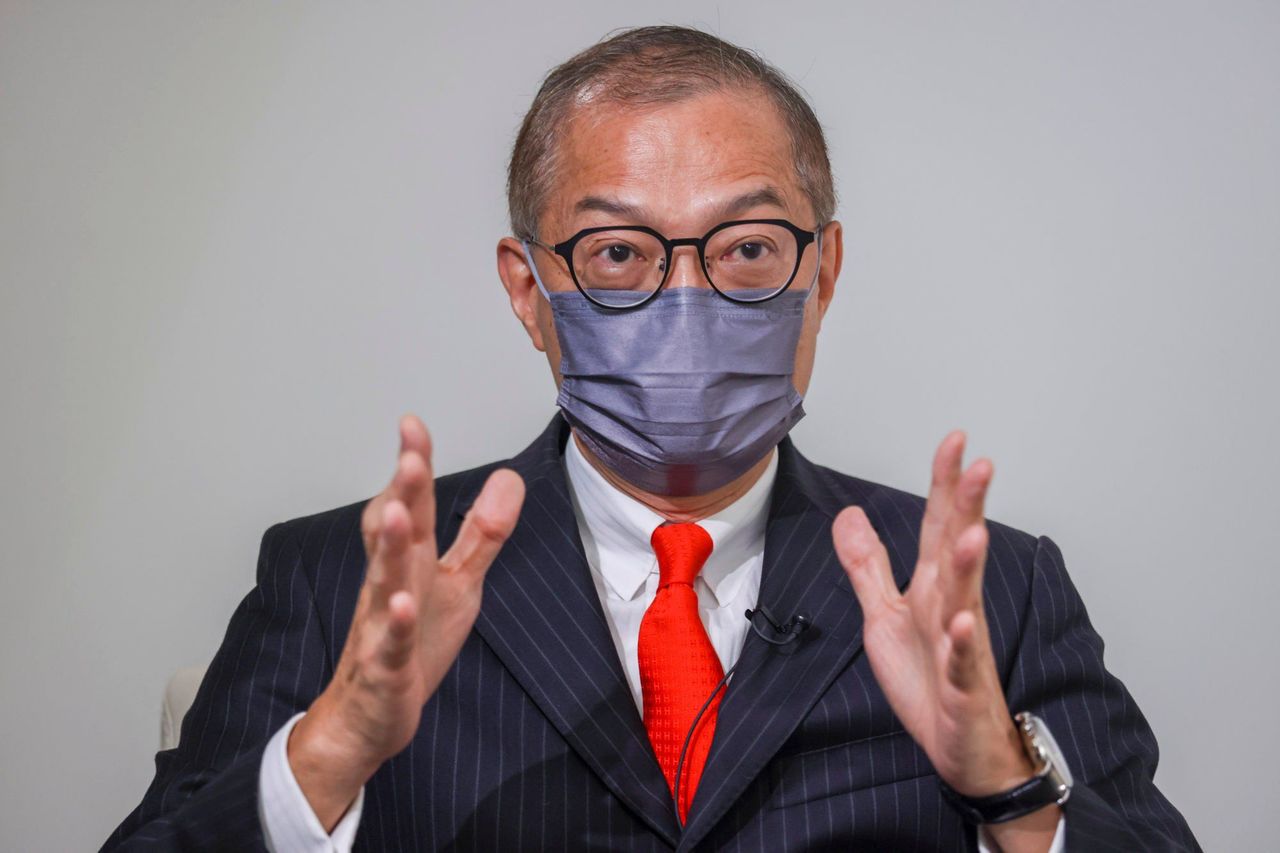 Secretary for Health Lo Chung-mau has asked residents not to stockpile pain-relief medication.
The mainland has gradually moved away from its "zero-
Covid
" strategy by lifting lockdowns, ending mass testing and reopening public venues across key provinces.
Authorities last Wednesday further relaxed controls by allowing home quarantine for mild and asymptomatic cases. But infections are rising, and public health experts have warned of an inevitable surge in infections as restrictions are loosened.
Hong Kong has also been dealing with an increasing number of
Covid
-19 cases, which have hovered around the 10,000 mark for the past four days, while health authorities have warned peak flu season is approaching.
Lau Oi-kwok, vice-chairman of the Hong Kong General Chamber of Pharmacy, said some small pharmacies had sold out of Panadol, while little stock remained of the capsule-based traditional Chinese medicine Lianhua Qingwen.
"Many people are buying these drugs to have in reserve. They might not actually be sick," he said. "Some people who are going to visit the mainland are also bringing the drugs there."
Lau said Hong Kong distributors might be able to reorder and replenish stocks in one to two weeks at the earliest, and also called on the public to stop hoarding medicine.
Panadol was not available through online stores for chain pharmacies Watsons and Mannings or supermarket ParknShop. The pills contain paracetamol and can be used to treat fever and relieve pain.
A visit by the Post found no Panadol pills left on the shelves at Mannings in Lohas Park.
A staff member at another pharmacy in Tseung Kwan O, who gave only the surname Chu, told the Post that people had bought Panadol in larger quantities than usual on Sunday morning.
"Everyone came in buying at least three packs. Some even bought six to eight packs. We only have a few packs of normal Panadol tablets left. We have no idea when the next batch of stocks will come," Chu said.
He added that some customers had bought ibuprofen tablets instead.
Ibuprofen is a nonsteroidal anti-inflammatory drug that can be used to treat fever and inflammation.
The city faced a Panadol shortage in February amid fears of a large-scale lockdown for universal
coronavirus
testing.
The drug flew off the shelves after health expert Dr Yuen Kwok-yung recommended
Covid
-19 patients who were not seriously ill should stay home and recover by "drinking more water and taking Panadol".
Several chemists, supermarkets and convenience stores visited by the Post at the time had sold out of the pills.
An employee at a Mannings outlet in Wan Chai said at the time Panadol had been out of stock for more than a week and pharmacy operators were unable to say when more supplies would be available.