The government on Monday announced Hong Kong would lift a travel ban for residents stuck in Britain, but months of separation have been tough for some, while others have already spent thousands on flights and hotels to get back home.
More than 600 Hong Kong residents stranded in Britain by a December flight ban are hoping to return by the end of April after the government pledged to bring them back, though many say they have already suffered both financially and psychologically as a result of the prolonged delay.

The Immigration Department told the Post it had received inquiries and requests for help from about 990 Hongkongers stuck in Britain. Of those, around 370 had managed to return by spending three weeks in a country outside Britain – to circumvent the ban on direct flights and recent visitors to the country – before continuing on to Hong Kong, where they faced another three weeks of quarantine in local hotels.

But some stranded residents said they did not want to take the risk or could not afford to travel back home via a third country, while others have spent tens of thousands of dollars on hotels and additional flights in their desperation to get back to Hong Kong. One resident even had to forfeit HK$100,000 (US$12,865) in salary due to her absence.

Among those stuck in limbo in Britain are students, working professionals, the elderly and families, many of whom have been waiting for months to return to their home city.

On Monday, Secretary for Food and Health Sophia Chan Siu-chee announced Hong Kong would lift the travel ban for residents stuck in Britain due to an improvement in the country's pandemic situation and its high vaccination take-up rate. Hongkongers will be allowed to return from Britain on several designated flights in the second half of April.

"We are working closely with the airline to have a few flights for these people to come back to Hong Kong," Chan said on Monday, adding the arrangements would take "some time".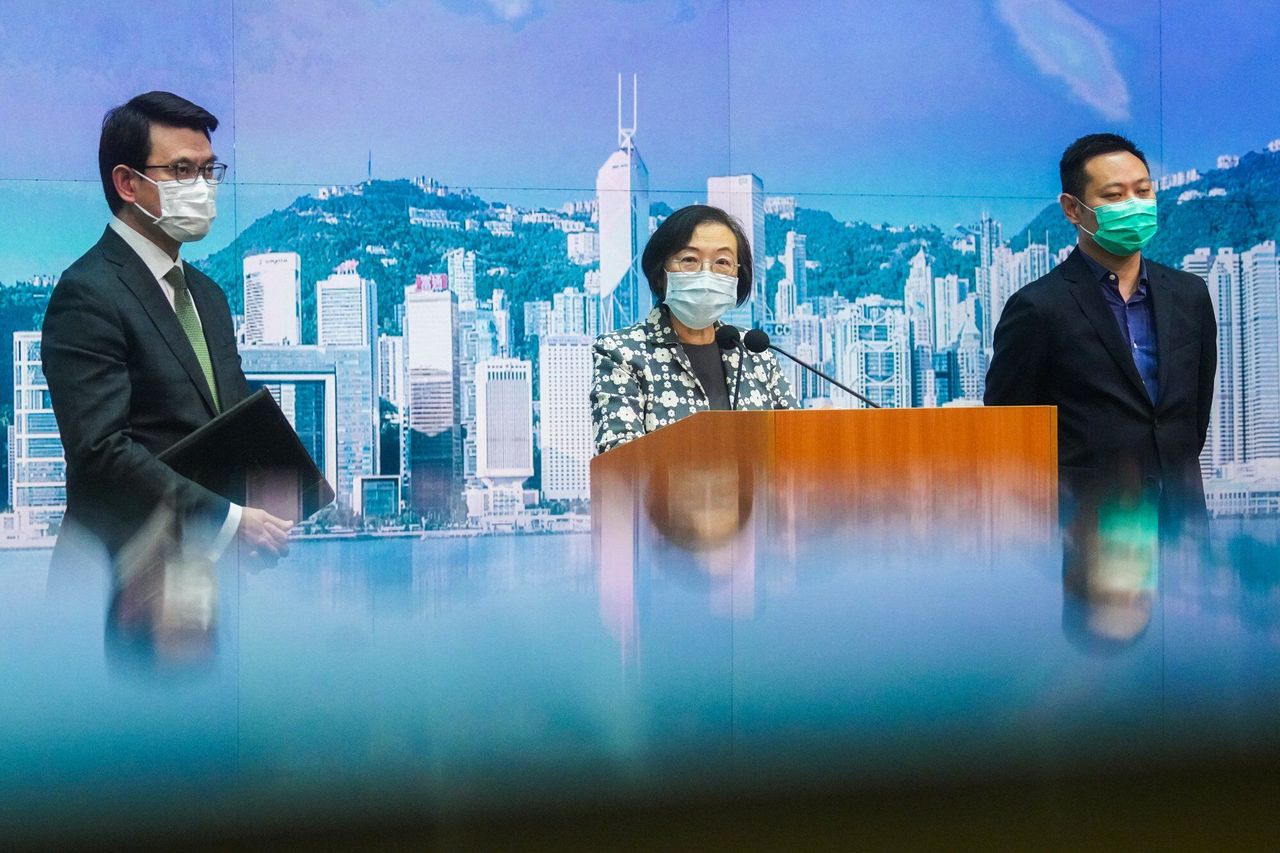 Health minister Sophia Chan announces the lifting of a travel ban for Hong Kong residents stuck in Britain on Monday.

Residents travelling from Britain will still be required to undergo testing upon arrival at Hong Kong's airport, complete 21 days of quarantine in a designated hotel, and submit to further tests on the seventh, 12th and 19th days of their stay.

The Food and Health Bureau told the Post further details would be announced later this week.

The ban on flights from Britain was introduced on December 22 as an especially transmissible strain of the coronavirus swept London and the country's southeast. Hong Kong subsequently extended the ban to flights from Brazil, Ireland and South Africa, and denied entry to anyone who had stayed in those countries in the previous 21 days.

The new exception for Hong Kong residents comes as more than 30 million people in Britain – nearly half the population – have received at least one dose of a coronavirus vaccine, with lockdown restrictions there being eased this week.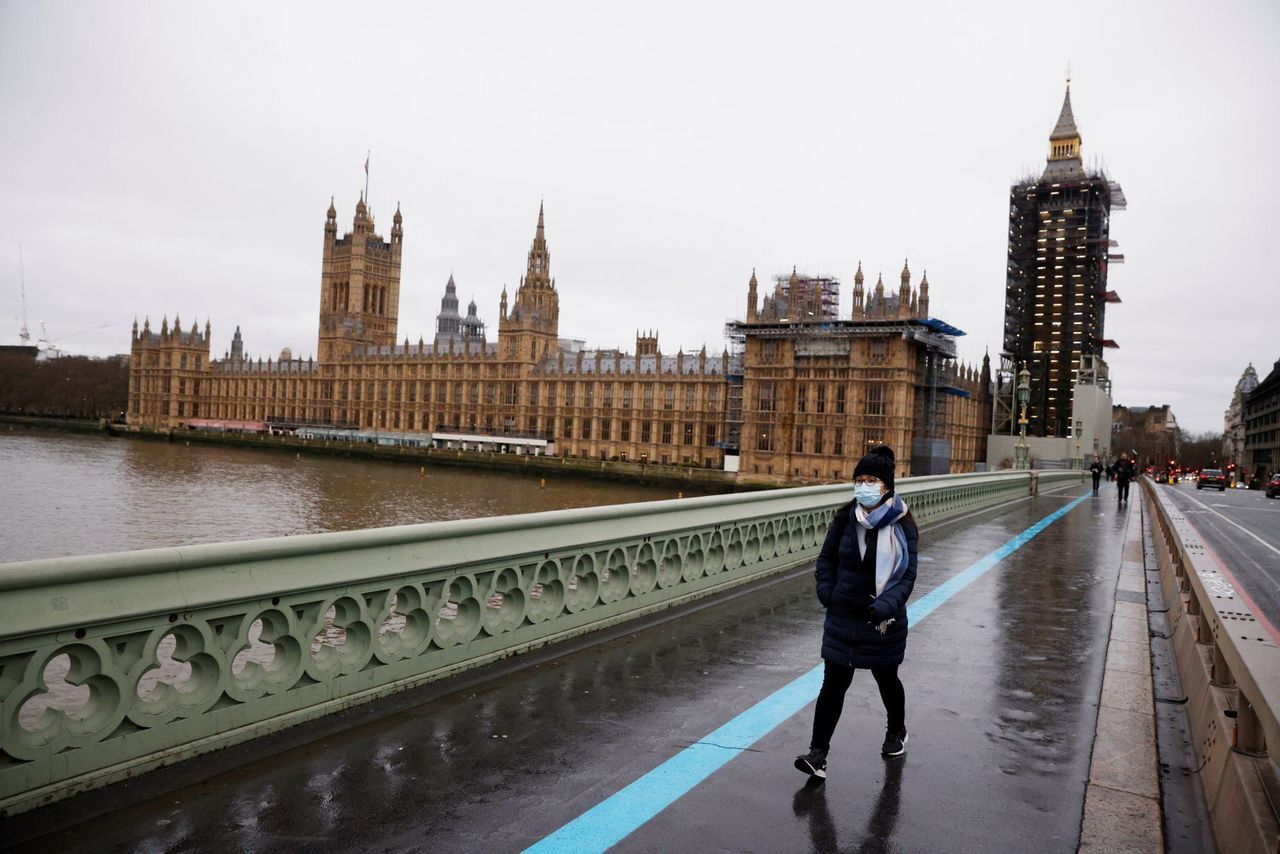 A woman walks a nearly deserted London street as a particularly virulent strain of the coronavirus swept parts of Britain in December.

Among the hundreds of residents who had already travelled back to Hong Kong was district councillor Anthony Sheik Bux, who arrived back in the city on March 1 after spending three weeks in Bangkok. He went to Liverpool in early December to visit his wife and two sons, all of whom are British.

Bux said he was in touch with about 100 Hong Kong residents still in Britain. He added while there was initially excitement at the announcement, it had since turned to confusion, with some questioning why the government did not simply lift the ban entirely, allowing flights from Britain to resume.

Referring to the government's mention of "designated flights", he said the limited availability of seats could lead to a rush on bookings, pushing up the price.

"They are really worried about further financial burdens," he said, adding that while some people were staying with family, others had been paying for hotel rooms in Britain for months.

A university assistant professor, who asked to remain anonymous, said she had lost more than HK$100,000 in salary because her employer had told her she could not work from overseas.

"I was shocked. I did not think that would be the reaction, because work is all online," said the 39-year-old, who had gone to Britain with her husband to visit their families in December.

On top of the lost wages, the couple spent an additional HK$50,000 for their flight and three-week stay in Thailand, before arriving in Hong Kong on March 20.

"I wish I had known this was happening, I might have held out … Apart from anything else, it is actually quite dangerous to be travelling and taking different flights," she said.

While a 58-year-old IT project manager, who asked to remain anonymous, was allowed to work remotely while he was stuck in Britain, but was told to maintain Hong Kong office hours, meaning his workday ran from 11pm to 8am the following day.

"The psychological burden is how long will my employer tolerate this? … What if human resources throws the book at me? I could be without a job," said the British citizen, who has lived in Hong Kong for five years. He arrived back in Hong Kong via Dubai on March 26.

While some spent thousands paying for flights and hotels to return to Hong Kong, others have been unable or unwilling to do the same. Chung Siu-leung, who is in Hong Kong, said he did not want his wife in Britain to take the risk of travelling, or to incur the added financial costs involved.

The retired professor has been running his wife's publishing business for the past three months after she went to England to visit their 30-year-old daughter in December.

"It creates some trouble for the business … Definitely there will be some losses in the business," he said, adding there has also been a psychological toll from being apart for so long.

"I feel quite alone … I want her to come back very much. I miss my wife."