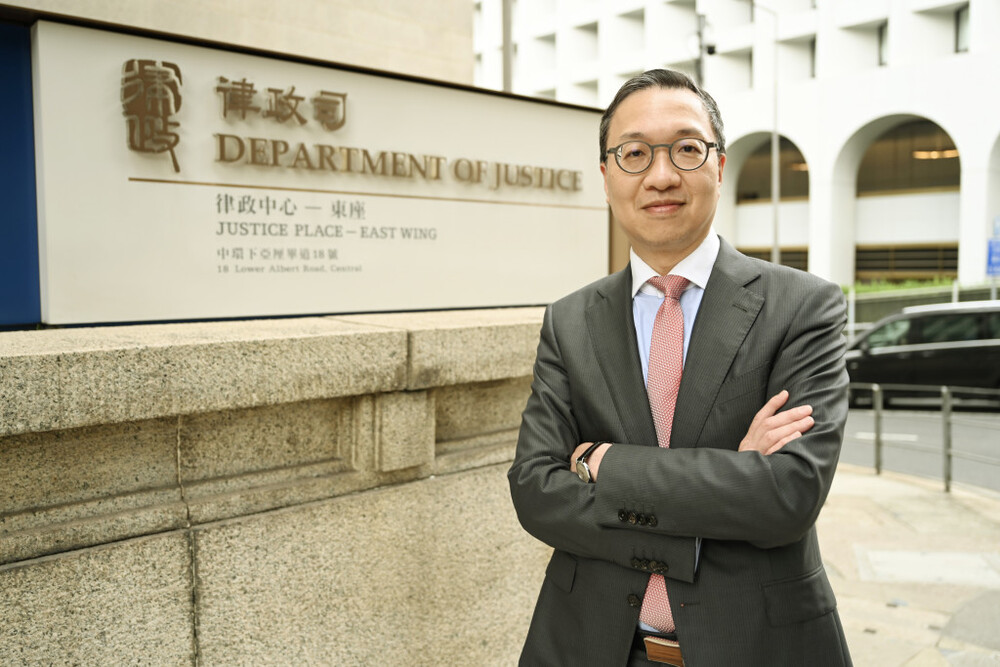 Hongkongers should voluntarily shoulder national security responsibility, says justice chief
Hong Kong's justice chief called for citizens to be aware of their obligation to safeguard national security amid negative and distorted reports from foreign media on the city's law.
In an exclusive interview with Sing Tao Daily, Secretary for Justice Paul Lam Ting-kok said he was planning to visit the mainland cities in the Greater Bay Area with his deputy Cheung Kwok-kwan to strengthen cooperation and bilateral assistance in judicial affairs between Hong Kong and the mainland.

"We are arranging visits to the nine GBA cities in the hope of further communication with the relevant mainland authorities," Lam told the post, saying, "the national security education in the mainland is worthy for reference."

The possibility of the Department of Justice for more visits to western countries, including the United Kingdom, was not ruled out in the future, he added.

Lam also called on the public to shoulder their responsibility to guard national security and fully acknowledge that the national security law was protecting society and was in line with human rights.

"National security, and the law related, are relatively obscure issues for the public to understand," he said.

Lam added that the complex international political environment undermined citizens' acceptance of national security law as "some foreign media reports on Hong Kong's rule by law were negative, incorrect and unfair".

"Citizens should develop the awareness of potential danger and recognise our daily lives are closely related to national security," he said, "for example, our public will face a food crisis if an enemy country which our country relies on for food supply bans the import."

The Department of Justice was also planning to hold various events and workshops in different schools to celebrate the upcoming "National Security Education Day" on April 15 "to develop the sense of the importance of national security among students," Lam said.