Financial service and treasury minister Christopher Hui says authorities are considering expanding laws to better regulate crowdfunding platforms.
Members of the public would be asked to give their opinion later this year on how the government should regulate crowdfunding, including efforts to raise money online in support of political activities, Hong Kong's financial services minister said on Wednesday.

The announcement came a day after six activists involved in the 612 Humanitarian Relief Fund, including Cardinal Joseph Zen Ze-kiun, pleaded not guilty to charges of failing to apply for registration of the organisation.

Speaking at a question-and-answer session at the Legislative Council on Wednesday, Secretary for Financial Services and the Treasury Christopher Hui Ching-yu told lawmakers that authorities could expand existing laws to better regulate crowdfunding platforms.

While the use of crowdfunding in Hong Kong is generally governed by the city's laws, no specific legislation currently exists to regulate the practice.

But the minister stopped short of saying whether national security police would be in charge of enforcing the revised regulations.

"The nature of relevant situations can be complex and diverse in the entire regulatory framework … Who is going to enforce the law is also part of the review," Hui said.

"We are seeking to complete an internal study within the third quarter, and the public consultation would be launched in the fourth quarter."

The remarks from Hui were in response to a question from legislator Joephy Chan Wing-yan, of the Federation of Trade Unions (FTU), who asked whether officers from the force's National Security Department would take a role in screening crowdfunding platforms.

She noted the officers had prior experience in such matters because of their role in the arrest of the five trustees and the secretary of the 612 Humanitarian Relief Fund.

Using money raised through crowdfunding, the group offered more than HK$243 million (US$31.2 million) to residents facing criminal prosecution or financial hardship in connection with the anti-government demonstrations in 2019.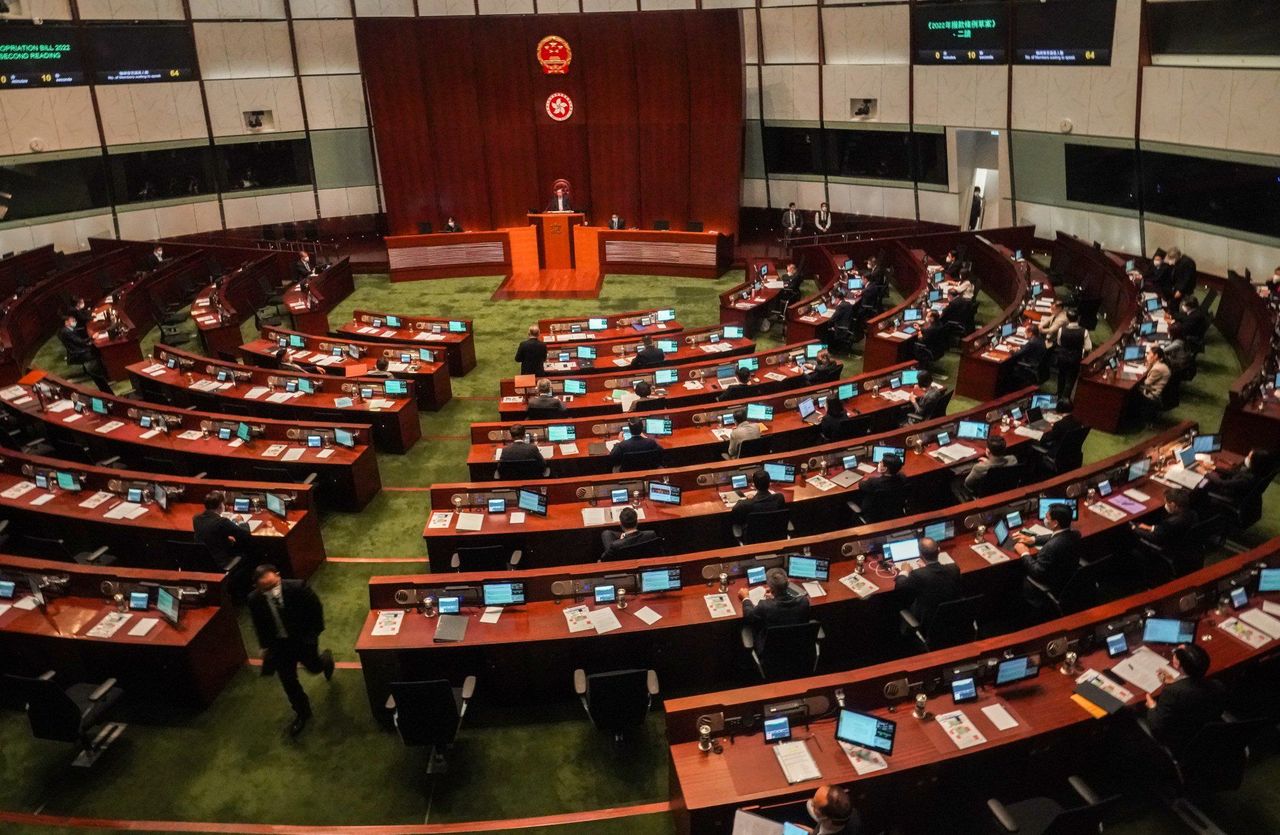 Financial services chief Christopher Hui has not said if the police's National Security Department will take a future role in overseeing crowdfunding platforms.

Crowdfunding typically relies on digital platforms to attract a large number of people to contribute a small amount of money to support a venture, with organisers frequently making offers of products, services or equity in return.

Hui said the regulatory changes being considered by authorities would cover the use of crowdfunding to support political activities and charities.

Authorities were also mulling ways to regulate the use of crowdfunding for financial gain, such as equity crowdfunding, where a platform allows investors to put their money into businesses or projects in exchange for shares, and peer-to-peer lending, which provides unsecured loans.

"[The aim] is to provide clearer regulatory requirements and strengthen the transparency and accountability of crowdfunding activities to prevent illegal acts and protect the public interest," the minister said.

The financial services chief said fundraisers could be required to disclose information, undergo regular audits and register their accounts.

But lawmakers criticised the long wait before residents could give their views and called for more information about any current legal barriers police faced when regulating such funds.

"Why do you conduct consultations without taking other actions [using existing laws]? What difficulties are law enforcement facing?" asked FTU lawmaker Alice Mak Mei-kuen.

Hui passed the question to Undersecretary for Security Sonny Au Chi-kwong, who said law enforcement had already dealt with three unspecified cases involving the use of crowdfunding platforms that allegedly endangered national security and five linked to criminal enterprises.

"The national security police and other departments have been working very hard to bring these criminals to justice," Au said, without providing any further details about the cases.

But Chris Yeung Kin-hing, co-founder of the now-disbanded Citizen News, said increased regulation of crowdfunding could present fresh obstacles to small-scale media outlets which relied on the practice to sustain their businesses.

"Will their content be censored before authorities decide if they can raise funds or not?" he asked. "The regulations might put them in a difficult operational situation."

Writing in his official blog last month, Hui said a new reporting system could be launched to identify and report any suspicious transactions and prevent the risk of illegal activities such as money laundering, fundraising terrorism and endangering national security.