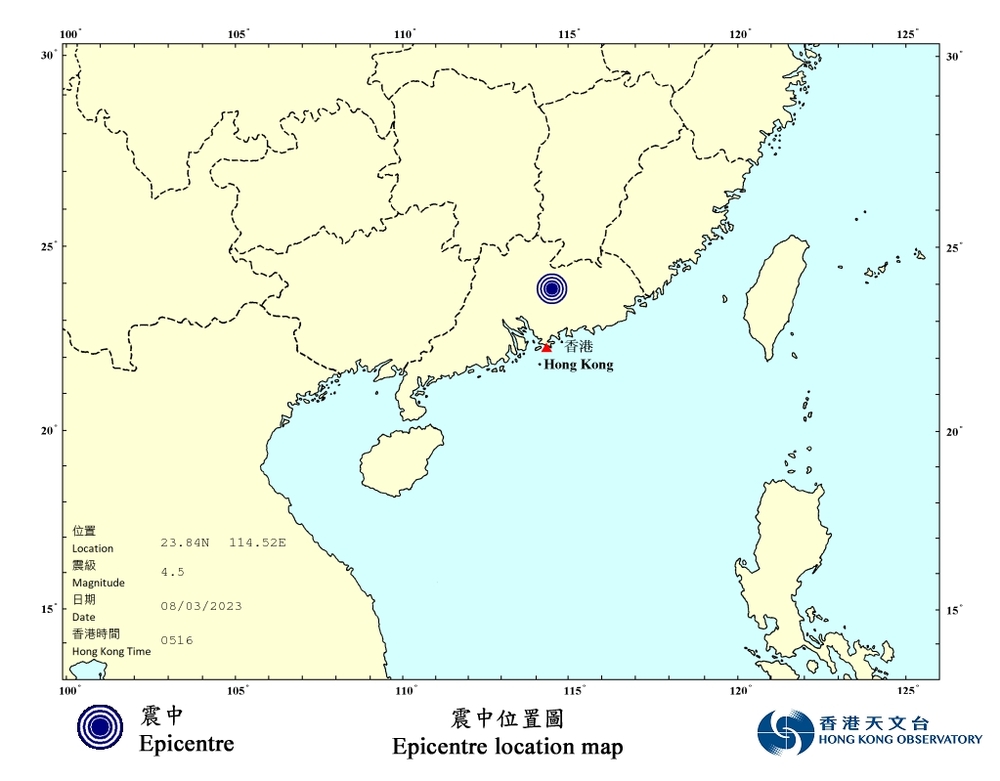 Hongkongers report tremors from magnitude 4.5 Guangdong quake
Over 100 Hongkongers on Wednesday morning reported experiencing mild tremors from a magnitude 4.5 earthquake that struck near northern Guangdong province.
The Observatory said the earthquake took place about 180 kilometers north of Hong Kong, added it received alerts from over a hundred who felt the resulting vibrations for a few seconds.

"Initial analysis from the Hong Kong Observatory indicated that an earthquake of magnitude 4.5 has occurred at 5.16am on Wednesday near coast of Southeastern China. The epicenter is located about 21 kilometers west-northwest of Heyuan," the Observatory said.