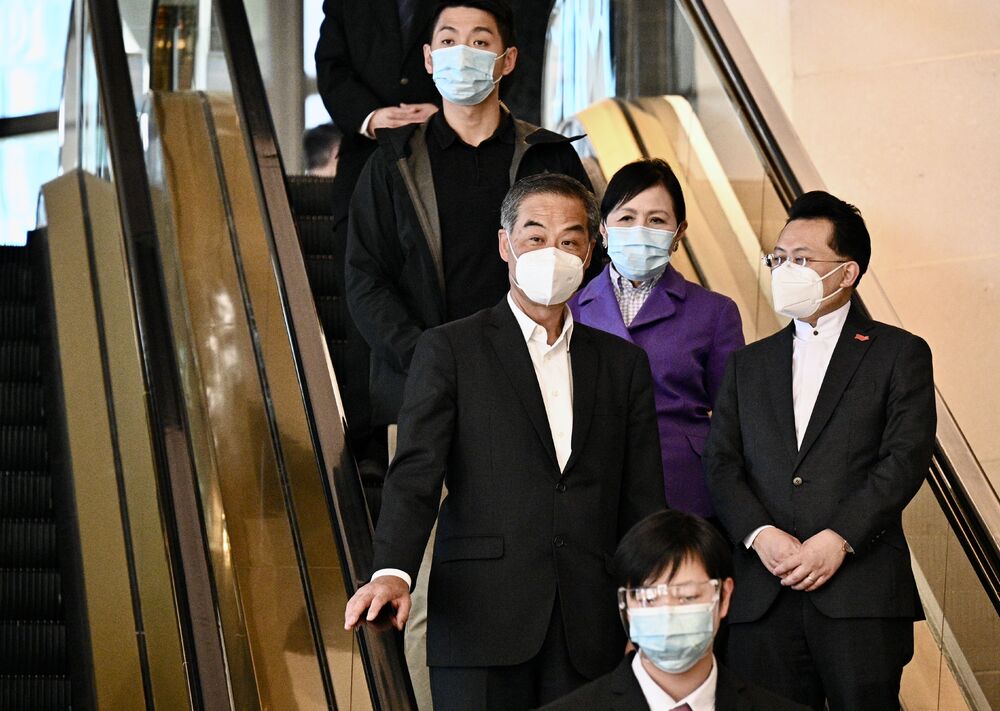 Hongkongers 'moved' but did not 'emigrate', CY Leung claims
Hongkongers who moved overseas did not "emigrate" as they did not give up their HKSAR passports, former Chief Executive Leung Chun-ying said.
In an interview with Sing Tao Daily, the Standard's sister publication, Leung said people "moved homes" but he won't call them emigrants.

The Hongkongers did not surrender their SAR passports, giving them leeway to return to the city, he said.

Leung added that while some people said they are keeping their identity cards in case Hong Kong is "liberated" one day, their argument does not make sense as the ID card is issued by the HKSAR under the People's Republic of China.

He said leaving Hongkongers want to try it out overseas, to see if they can live fulfilling lives both spiritually and money-wise. But if the situation in foreign countries is less than satisfactory, they will return to Hong Kong or send their children back to the city for university education.

People keep their Hongkonger status for benefits, such as education and medical treatment for their children, he argued.

"When the SAR government hands out money, they return to the city and claim it with their identity cards. If they suffer from serious diseases, they come back to make use of Hong Kong's medical system, which is better than overseas ones," he claimed.

Back in October last year, a Chinese University survey has found that 42 percent of Hongkongers want to emigrate. Among those who intend to emigrate, 26.1 percent said they would like to move to the United Kingdom. Other top picks were Canada, Australia, and Taiwan.

The British government said a total of 103,900 Hongkongers have applied for a visa under the British National (Overeas) pathway, which allows applicants to live, work and study in the country. Successful applicants can apply for citizenship after six years.