Officials must consider 'information overload' when communicating with the public during crises, experts say.
Hongkongers were not alone in struggling with "pandemic fatigue", but their tendency to mute their smartphone group chats, quit social media and avoid news about Covid-19 was stronger than among people in Singapore, Beijing and Taipei, a study has found.

Communications scholars at Chinese University who conducted the research linked the Hong Kong residents' avoidance of news to information overload, mistrust in government and ambiguous policy delivery.

"Officials did not make clear whether Hong Kong was moving towards 'lying flat' or full reopening," said Professor Wei Ran, who led the research, using a popular term meaning to do the bare minimum to get by.

"They denied they were doing nothing, but relaxed restrictions at the same time, and that might have seemed puzzling to residents."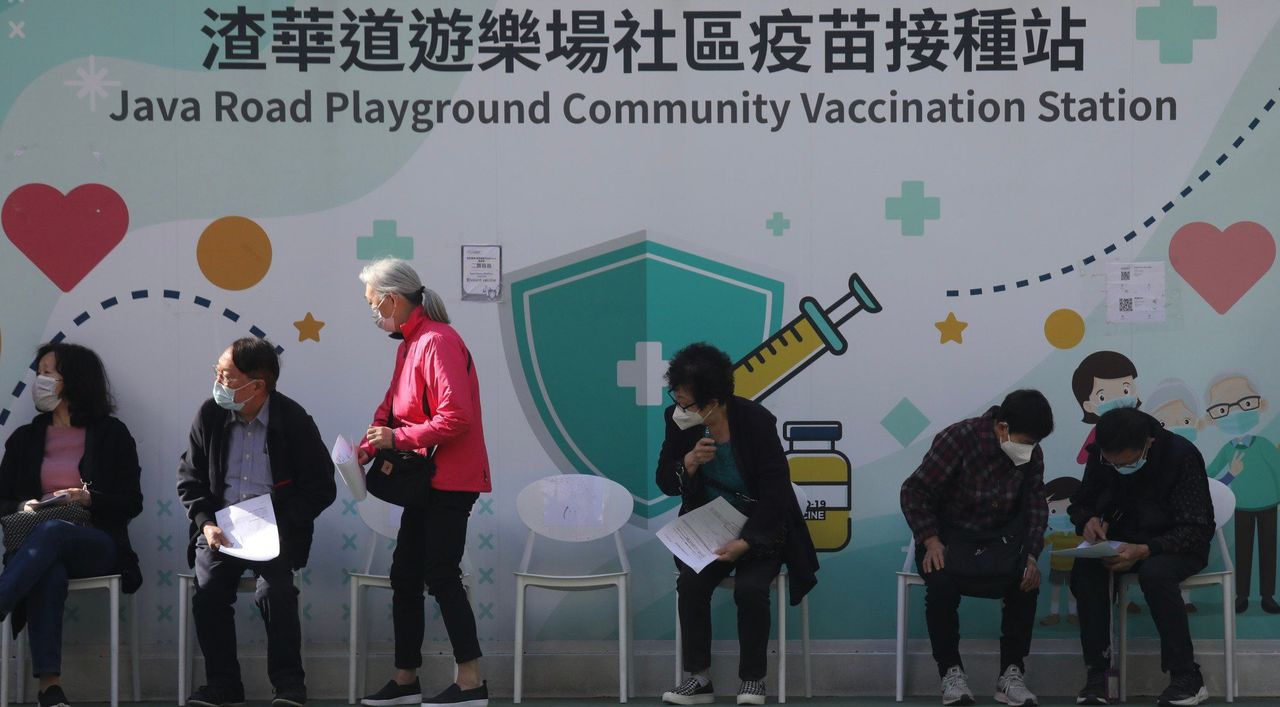 People queue up for Covid-19 jabs outside a community vaccination station in Hong Kong.
The study by the university's school of journalism and communication, unpublished but seen by the Post, offered a glimpse of where Hong Kong stood in coping with the global crisis of
Covid
-19 information overload, and compared the behaviour of people in other places which had adopted different policies.
Hongkongers' strong avoidance of pandemic news, revealed in the study, had far-reaching implications for public health, scholars and health experts warned.
The research, conducted last August, involved 4,094 respondents in Hong Kong and Beijing, where a "dynamic zero-
Covid
" policy prevailed, Singapore which adopted a "living with the virus" attitude, and Taipei which overcame its first outbreak that struck later than most parts of the world.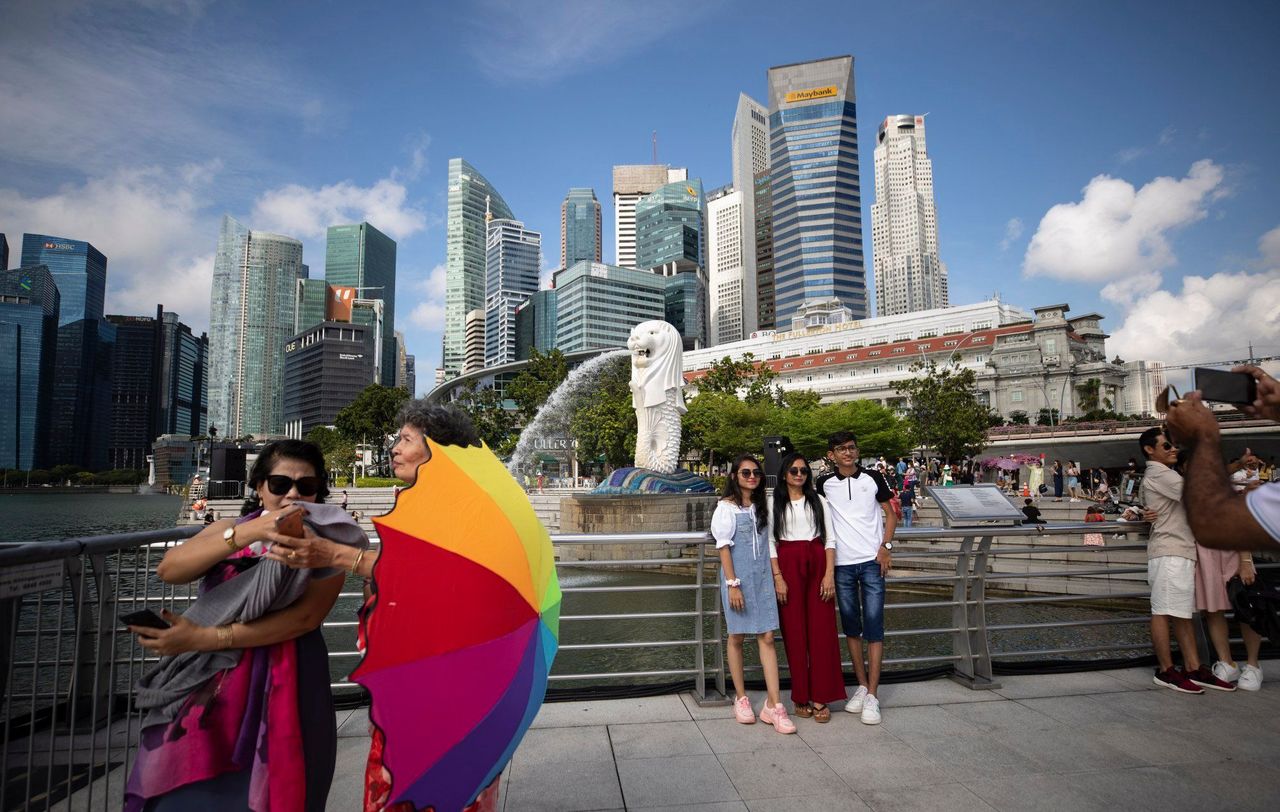 Singapore adopted a "living with the virus" attitude.

More than 60 per cent across all four cities "agreed" or "strongly agreed" that they faced too much information or news about Covid-19 on social media, and over 40 per cent "agreed" or "strongly agreed" that they preferred not to think about the pandemic.

Hong Kong respondents reported the highest level of information avoidance followed by those in Beijing, Singapore and Taipei.

Men and adults over 47 years old were more likely to avoid news than women and younger adults.

"When information about Covid-19 became too much, respondents quit," the study found. "Public institutions involved in the prevention and control of pandemics need to consider setting a limit to the amount of information they send out for public consumption."

Speaking to the Post, Wei said Hong Kong turned up on top partly because of prevailing mistrust in government following the 2019 social unrest, which resulted in a general resistance to official information, especially among young people.

Frequent exposure of misinformation made matters worse, pushing people to avoid pandemic news altogether, the study found.

During a focus group discussion held as part of the study, a 52-year-old woman in Hong Kong said she experienced "pandemic fatigue" from the unending messages arriving on her phone.

"If they are about numbers, such as how many are infected and how many die every day, I'll clear all these messages immediately," she said. "There's been no improvement for the past two years, why tell me the numbers?"

Hong Kong experienced its fifth and deadliest wave of Covid-19 cases through the early part of last year, with daily infections peaking at close to 80,000 in March, overwhelming the public healthcare system.

In September, as the situation stabilised, the city's health authorities stopped holding daily epidemic press conferences and eased some travel restrictions, although some of the world's most stringent social-distancing rules remained in place.

Around the same time, Beijing upheld its strict containment and testing policy, whereas Singapore lifted almost all Covid-19 measures to woo visitors regardless of their vaccination status, with quarantine-free travel.

Taiwan was finding a middle ground in reopening after being able to keep the pandemic largely at bay with an approach that emphasised tracking and isolating.

Professor Katherine Chen Yi-ning, a Taiwan scholar who researched agenda-setting amid the epidemic, said residents of the self-ruled island tended to seek Covid-19 news more actively because they were eager to find out about reopening policies.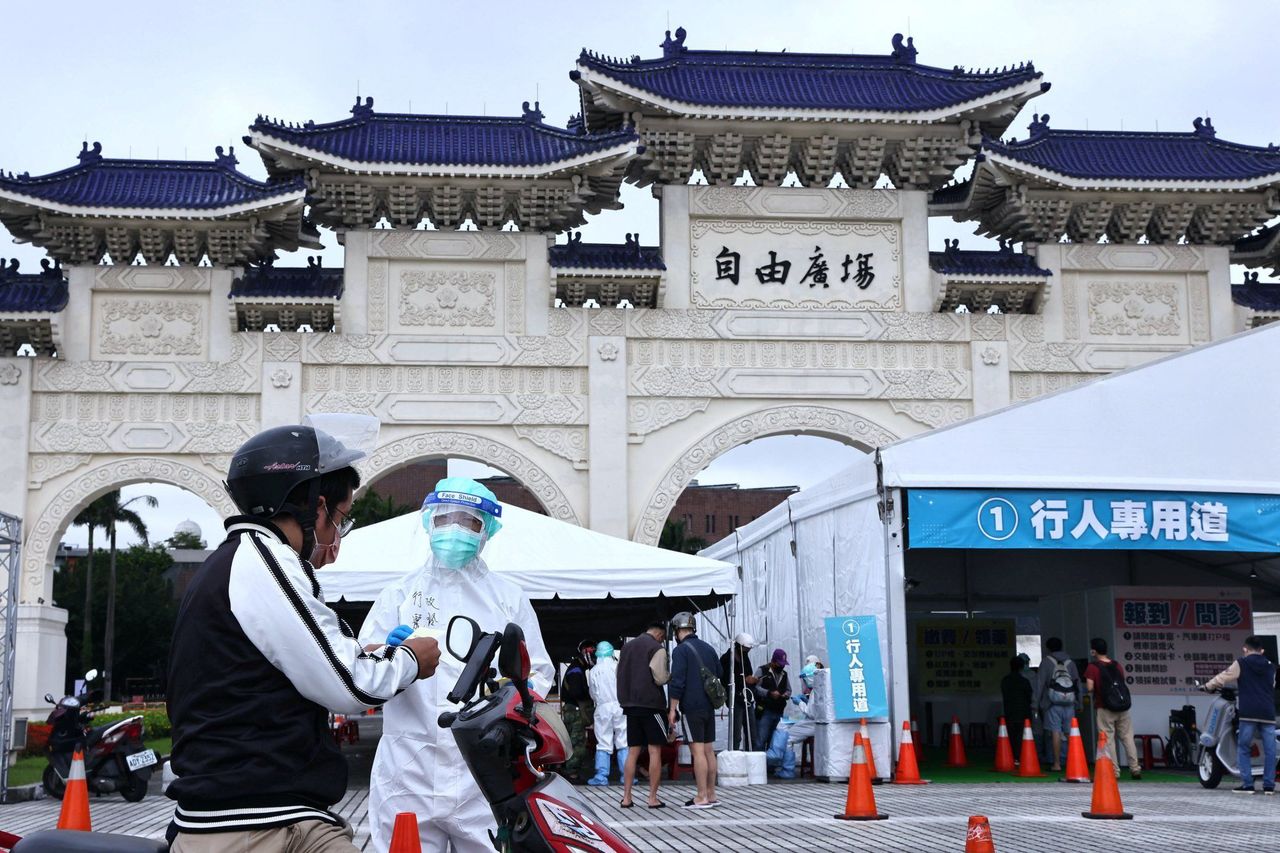 People line up to get tested for Covid-19 in Taiwan.

She noted that residents were keen to follow news in Japan, which was planning to scrap pre-departure tests for arrivals, and the United States, which had already done so.

"Citizens' eagerness to look for 'good news' about reopening was relatively strong, but Taiwan had its own problems that caused people to be fatigued by official health information," she said.

Chen, who is dean of the college of communication of National Chengchi University in Taipei, referred to Taiwanese officials' ambiguous excuses after failing to procure mRNA vaccines in a timely manner, and recalled that it sparked a public outcry and made people feel fed up with Covid-19 news.

Taiwan's daily pandemic press conferences to relay Covid-19 information gradually contributed to news avoidance too, as "people no longer paid attention to mere numbers of new infections".

Infectious disease specialist Dr Leung Chi-chiu said the outcome of the study showed that officials and public institutions should avoid delivering an information overload and unclear policy messages in future crises.

"Hongkongers' strong lack of interest and pandemic fatigue offer a warning for all governments to ensure people are precisely informed without regarding health information as a burden," he said.