Bank of China's BOC Pay and HSBC's PayMe to join second phase of scheme, says Financial Secretary Paul Chan.
Residents can expect to receive the second half of the government's latest round of consumption vouchers worth a total of HK$10,000 (US$1,275) in the summer, Hong Kong's finance chief has said.

Financial Secretary Paul Chan Mo-po on Sunday also said two more e-payment platforms, Bank of China's BOC Pay and HSBC's PayMe, would join the four others already disbursing the funds.

"By increasing the number of payment operators, we hope to leverage market forces to broaden the scope of application and allow the public and businesses to enjoy more discounts. This will help broaden, hasten, and deepen the development of electronic payment," he wrote on his official blog.

"We are now discussing the details of the arrangement with the e-platforms and aim to start accepting applications by the middle of this year. The public will be able to switch to other payment tools to receive the second phase of the voucher if they choose to."

The consumption voucher programme was first rolled out in July last year with applicants receiving the first HK$5,000 through their registered e-payment platforms.

Residents could choose between AlipayHK, Octopus, Tap & Go and WeChat Pay HK to store the amount. Alipay is operated by Ant Group, an affiliate of Alibaba Group Holding, which owns the South China Morning Post.

With the latest round, which was announced in March, eligible residents who registered for the payments using Octopus received HK$4,000 last month. They can collect the remaining HK$1,000 after spending the amount they have already received. Users who signed up via other platforms were given the entire HK$5,000 last month.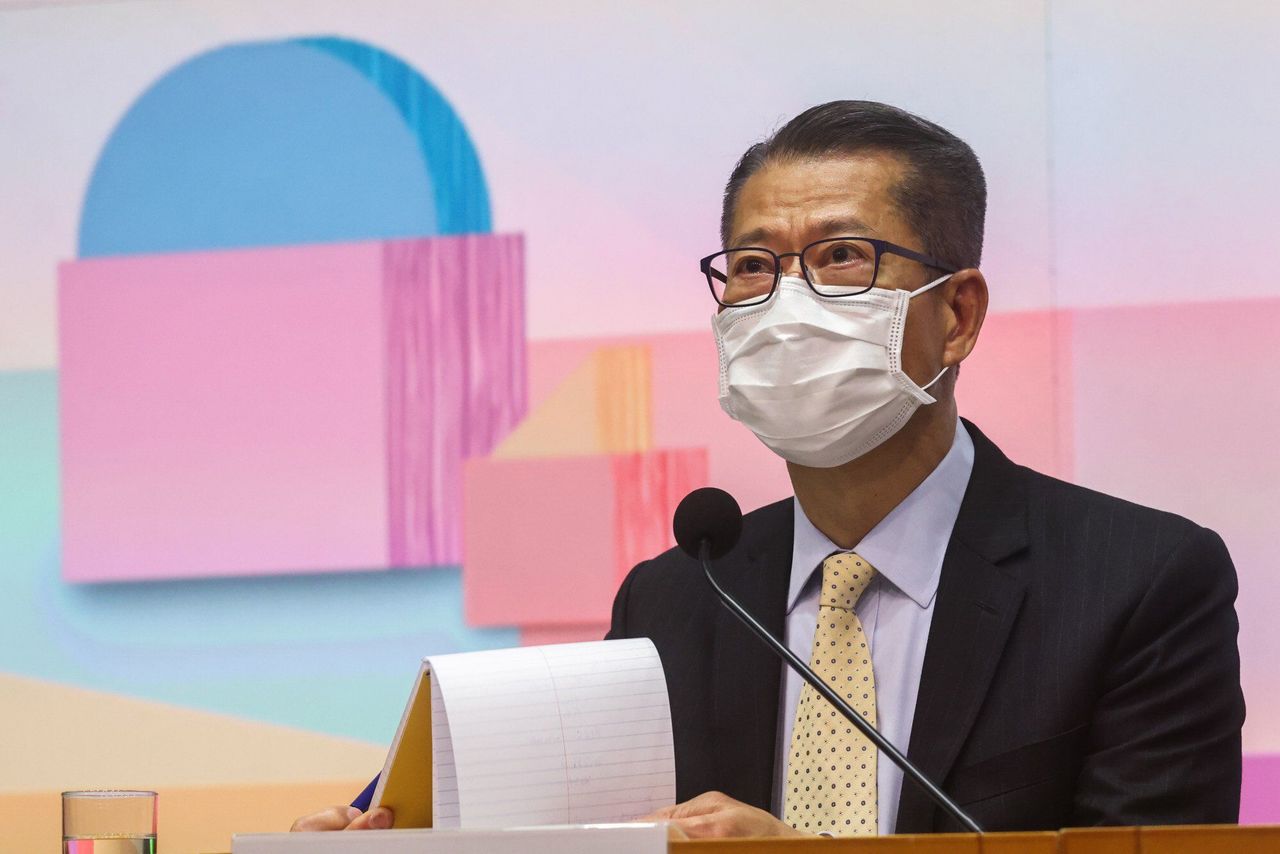 Financial Secretary Paul Chan.

Chan said he had witnessed the growing use of e-payment platforms since the launch of the scheme last year.

"We can now buy food and other daily necessities even if we do not have cash on us. This is a real change, as people now have more convenient payment options in their daily lives," he said.

He added that he also enjoyed the convenience of electronic payment platforms during his visit to a wet market in Cheung Sha Wan on Saturday.

HSBC's PayMe, which has more than 2.7 million users, said it was "delighted" to be selected as one of the payment tools for the scheme.

"We are thrilled and honoured that PayMe from HSBC can support the second phase of the scheme to boost local consumption and drive the adoption of digital payment in Hong Kong," HSBC chief executive Luanne Lim said.

"We will soon be introducing new measures to help small and medium-sized businesses, which have been affected by the pandemic, so that they can benefit from the scheme."

Bank of China's BOC Pay said it would roll out a series of offers and shopping discounts to those who collected the handout via the platform, adding that it would also provide fee waivers to businesses.

"BOC Pay is very pleased to participate in this year's consumption voucher scheme … which aims to bolster market sentiment and economic recovery in Hong Kong," BOC Pay deputy chief executive Ann Kung said. "We will launch different promotions and offers to attract our users to spend their consumption vouchers in sectors or on merchants affected by the pandemic."

She added that the platform was "well-received" by the public as the number of users and total transaction volume had seen a 30 per cent year-on-year increase at the end of last year.