Cross-border coach from Prince Edward to Macau, the first in three years, was about two-thirds full.
Some visitors from Hong Kong chose to head to Macau on Saturday for the holidays, a day after it relaxed its entry restrictions, despite rising coronavirus infections in the casino hub.

A Post reporter observed that the borders of the two cities connected by the Hong Kong-Zhuhai-Macau Bridge were not very busy in the morning, but a cross-border coach travelling from Prince Edward in Hong Kong to Macau, the first in three years, was about two-thirds full.

Most passengers on the bus said they were heading to the city to celebrate the holidays and to meet family. Among them was Albert Xu, 33, who decided at the eleventh hour to spend the long Christmas weekend in Macau with his wife.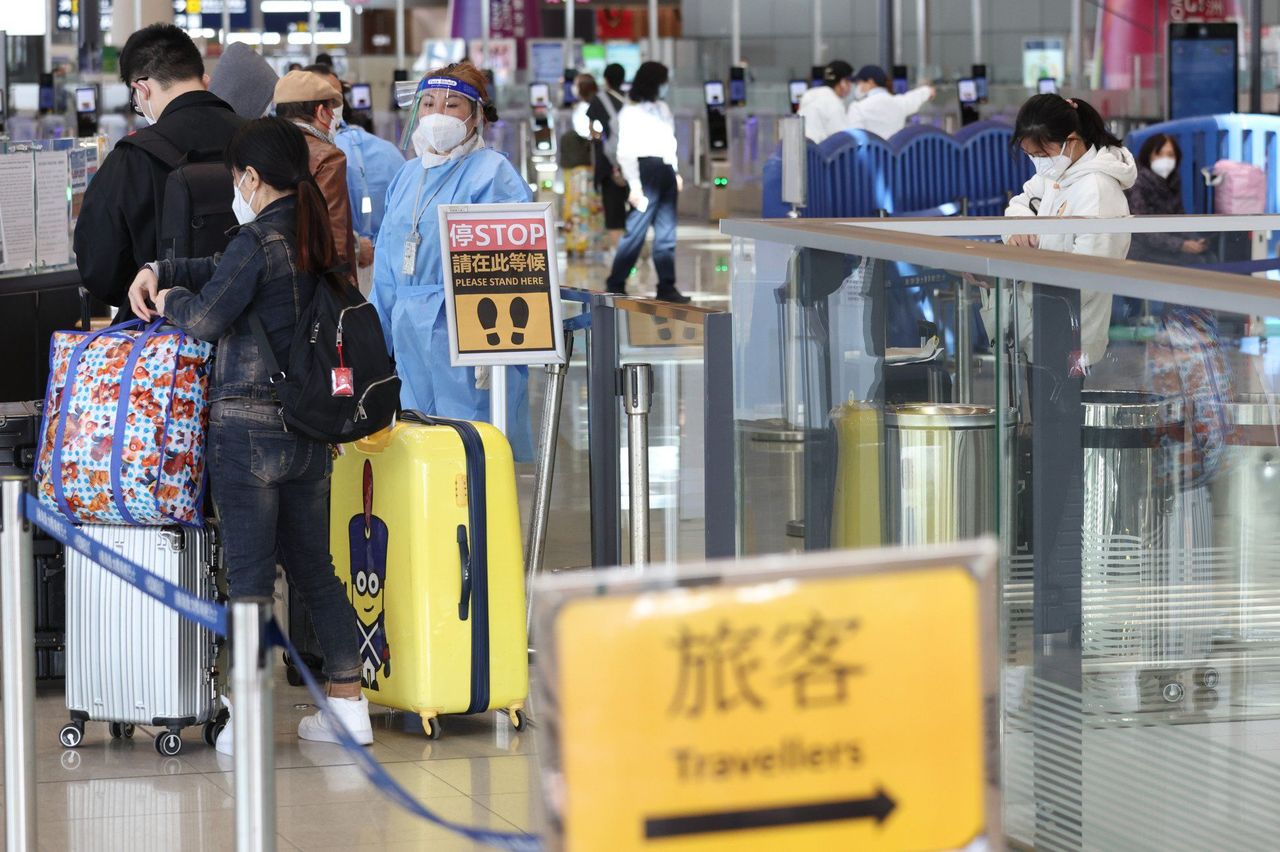 Travellers on their way to Macau at the Hong Kong-Zhuhai-Macau Bridge on Friday.
"The whole world has been locked down for three years, so we wanted to go outside to have a look around," Xu, a finance trader, said. "You cannot only have work in your life."
Another traveller and passenger surnamed Yu, 27, who works in finance, was on her way to visit her boyfriend.
"Of course I'm happy restrictions have been lifted," she said. "I hope in the future it will slowly be like 2019, where we can go back and forth as we please."
Cross-border coach operators to Macau resumed services on Saturday for the first time in about three years. The Hong Kong-Macau Express service runs four buses between several casinos in Macau to Prince Edward from 8am to 2pm, and the earliest bus from Hong Kong to the city leaves at 10.50am.
Macau's decision to ease entry restrictions for visitors took effect on Friday. Under the new rules, arrivals are only required to show a negative result on a polymerase chain reaction (PCR) test taken within three days of their departure. The move came as the mainland China also plans to reopen its borders.
A PCR test requirement for visitors on arrival and follow up screening three days later have also been dropped, along with a measure under which travellers were given a "red code", which limited the venues they could enter.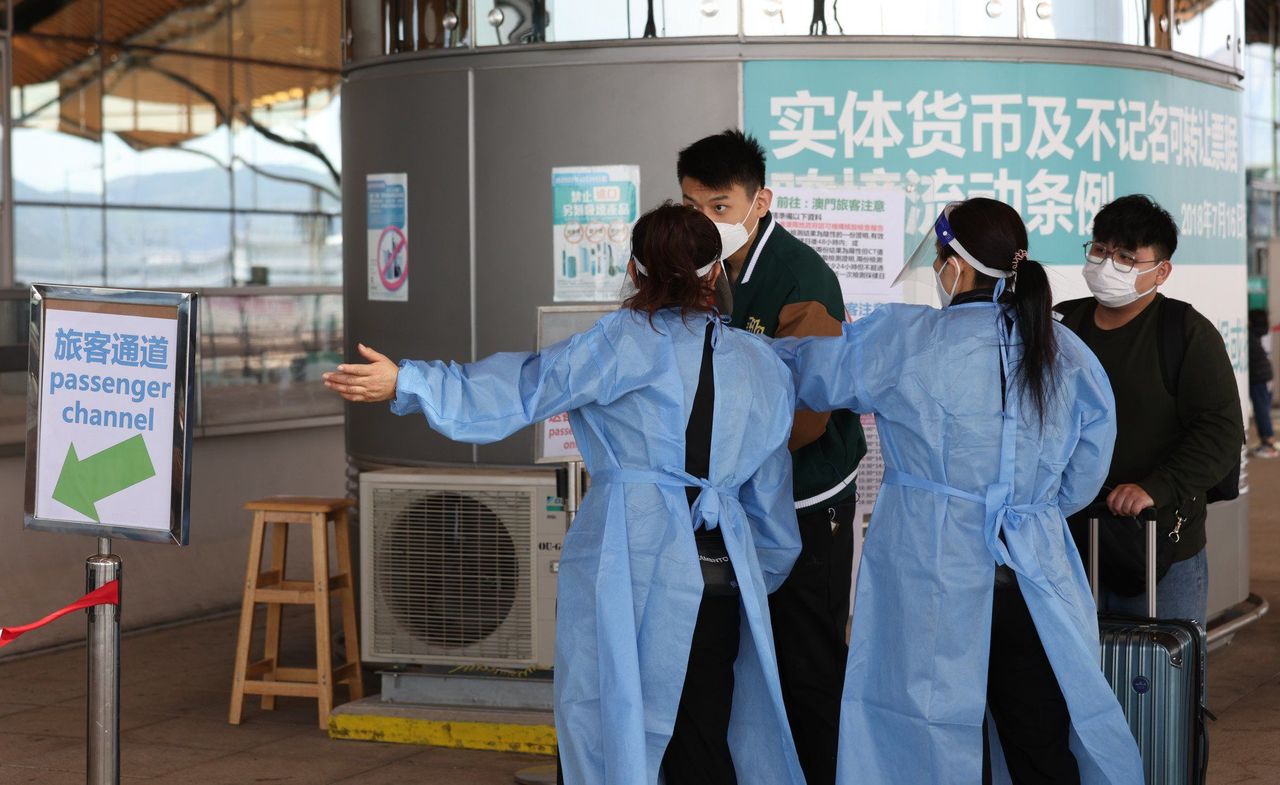 Macau's decision to ease its entry restrictions for visitors took effect on Friday.

Overseas travellers will now be given a yellow health code instead, under which venue operators will decide whether they are allowed to enter their premises. Arrivals will still be required to conduct rapid antigen tests (RAT) for five days after coming to the city, with their health code turned green after the final day of screening.

Macau has been grappling with a surge in Covid-19 cases which has led to businesses temporarily closing after staff infections. Residents have also lined up outside clinics to seek treatment. Shelves at several shops selling medicine and fresh food have been emptied.

Yu said she was not worried about catching the virus during her trip, adding that she would just treat it like a cold if she got infected.

Xu also said he was not concerned about the virus, as he had already been infected in the past, but he added he would try to protect himself by wearing a mask.

At the Venetian Macau, dozens of visitors were spotted at the check-in counter of the hotel. Other guests were spotted in the casino, with only several dozen gambling tables being serviced. The majority of tables and slot machines at the casino remained vacant.

At Macau's historic ruins of St Paul's, stores and restaurants remained open. People were seen in small crowds, with many taking pictures or resting on the steps of the former church complex.

But elsewhere in the gambling hub, restaurants and stores were closed because of increasing numbers of infections. Some supermarket shelves had also been emptied of bread and fresh food.

Two visitors from Hong Kong, 22-year-old Sam Ho and Wiky Ho, 25, said they had taken a day trip to Macau.

"The pandemic has gone on for so long, so we wanted to go out and travel," Ho said. "Seeing that Macau has opened its borders, we wanted to do a day trip to see the sights."

The two organised the visit to prepare for a three-day trip in January, when the older Ho will take family members and her boyfriend to the city.

"There is a lot of outdated information online. We don't know whether a lot of these old restaurants have closed due to the pandemic," she said. "So we're also coming here to scout ahead for the upcoming trip."

The two said they were not concerned over the pandemic situation, as they had either been vaccinated or caught Covid-19 earlier.

They also highlighted that, compared to other destinations such as Japan, Macau was more convenient and required less preparation work.

Operators of souvenir stores welcomed the return of Hong Kong tourists, but admitted it may take a while before they returned in numbers similar to those before the pandemic struck.

Mark Leung, who operates souvenir store Fong Seng Lei Loi next to St Paul's, said he noticed a couple of dozen Hong Kong tourists after entry restrictions were relaxed on Friday.

"Mainland Chinese tourists make up around 70 to 80 per cent of our customer base. Hong Kong customers are slowly catching up, from only 10 to 20 per cent to 30 per cent," Leung said.

The 45-year-old added that he welcomed the decision by Macau authorities to relax entry requirements, despite a local outbreak, as it would help boost business.

"We are all at a crossroads and we are starting to get back to normal, Leung said. "I don't think my business will go back to the levels in 2019 immediately, but it will get back to normal levels after a two to three year recovery period," Leung said.