While many residents changed their flight and hotel bookings to take advantage of a shorter quarantine, others worried about 'fast-changing policies'
Some residents staying abroad hurried to book flights to return to Hong Kong after the city leader revealed a plan to ease quarantine rules and lift flight bans on nine countries, but others said they would not change their travel arrangements over fears of "fast-changing" government policies.

Chief Executive Carrie Lam Cheng Yuet-ngor announced on Monday that quarantine for fully vaccinated residents would be cut in half from 14 to seven days at a designated hotel if the traveller tested negative on the fifth, sixth and seventh days after entering the city starting from April 1.

Vaccinated Hong Kong residents with at least two doses stranded in nine countries – Australia, Canada, France, India, Nepal, Pakistan, the Philippines, the US and Britain – will be allowed to fly back to the city from April 1 instead of the previous date of April 21.

Non-residents are not allowed to enter Hong Kong except those arriving from mainland China, Macau and Taiwan.

A resident who only provided the name Claudius is among a number of people who immediately changed their travel plans after hearing about the latest measures. She is currently in Singapore with her family and two children, aged 10 and 12.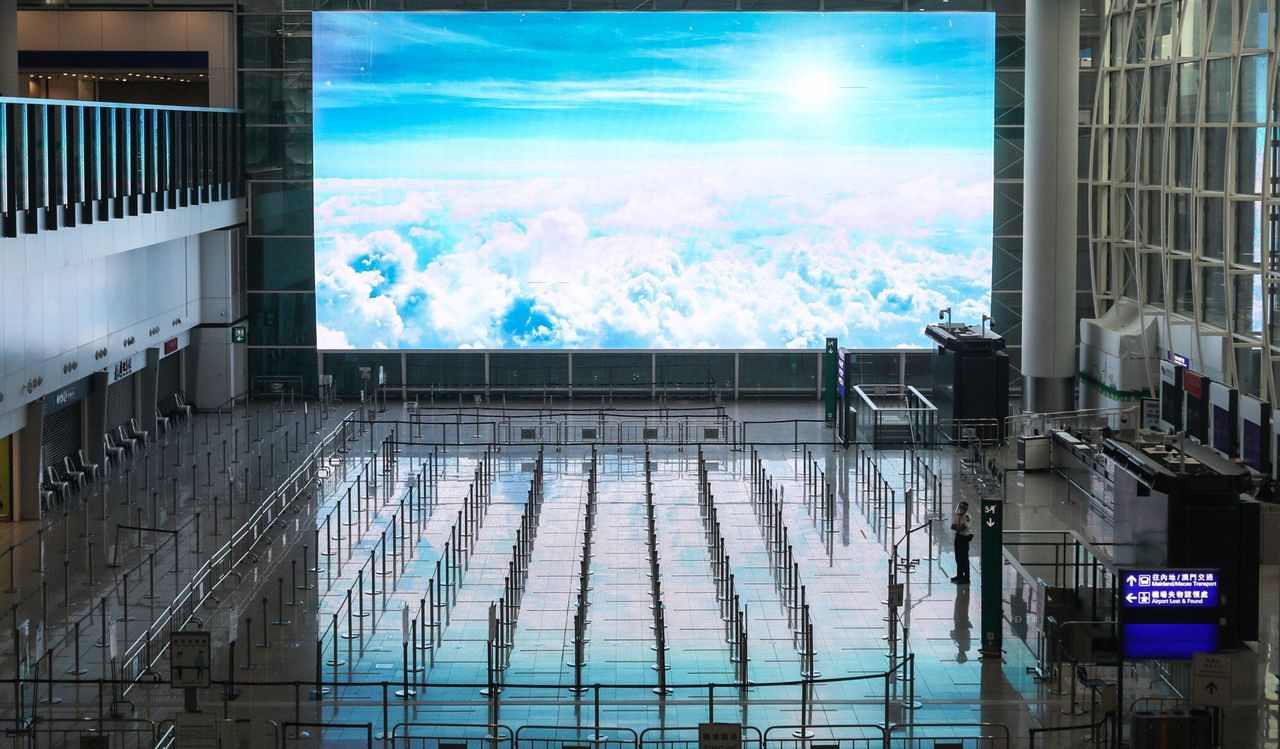 A waiting area for passengers heading to quarantine in the arrivals hall in Hong Kong International Airport.

The businesswoman, who works in the food and beverage industry, delayed her flight to April 2 from March 31. She was also able to secure a connecting room at a hotel for the mandatory quarantine.

Claudius, a frequent traveller who underwent multiple rounds of quarantine in Hong Kong over the past two years, said she felt anxious about planning trips due to the constant changes.

"Must they wait for everyone to leave Hong Kong before they are willing to review the inbound policy?" she said.

While Lam did not attribute the eased rules to fears of a brain drain, government advisory body the Financial Services Development Council warned last week that the sector was experiencing "a noticeable loss of talent and increasing difficulties in recruiting people from overseas" that would undermine the city's long-term competitiveness if not addressed, according to an internal letter obtained by the Post.

The net outflow hit a peak in February with 71,354 people, the highest since a fifth wave of infections broke out in the city in late December. The exodus showed no signs of abating, with Immigration Department records revealing a net outflow of 53,820 people in the first 20 days of March, 14.5 per cent higher than the same period in February when it stood at 47,021.

Some residents have decided to keep their original travel plans even if it means serving a longer quarantine period, saying they cannot cope with the government's fast-changing policies.

Entrepreneur Alex Kong's business trip to Toronto that began in early January ended up being a two-month stay due to the flight ban on Canada.

Before Monday's announcement, Kong had already taken matters into his own hands so that he could return to the city to attend a meeting.

"I bought tickets to Shanghai and then to Guangzhou," Kong said.

Under these arrangements, he will have to quarantine in Shanghai for 21 days, before even setting foot in Hong Kong. He said his plans remained unchanged despite the new measures.

"I feel like the government does not take these announcements seriously," Kong said. "I'm not going to cancel my current flight for this, [as it] might be an April Fools' Day for us."

Hong Kong's flagship carrier Cathay Pacific Airways welcomed the new arrangements, saying in a statement that it was "actively working" on resuming more flights from April 1.

Lam said the government would discuss with the hospitality sector about increasing the number of hotel rooms designated for quarantine to meet an expected rise in demand. She added that about 6,500 rooms across 25 government-approved quarantine hotels were 70 to 80 per cent booked already.

A government source said more hotel rooms for quarantine were in the pipeline.

Sonesh Mool, director of operations at Ovolo Hotels which has offered two of its properties for quarantine purposes until the end of July, said the company had received more than 1,200 emails following Lam's announcement.

"This is the most positive news we have heard in months, news I'm sure the whole of Hong Kong has been patiently waiting for," Mool said.

Mool added that a large number of the emails were from Hongkongers returning home after they were stranded during the Christmas break last year. He said some guests were also cancelling their reservations and were delaying their flights until after April 1 to take advantage of the shorter quarantine.

"The flight ban was tough on us, as a majority of our target audience is from those nine countries," Mool said. "This naturally caused a huge decline in reservations from January onwards, and we saw our occupancy rate drop to as low as 40 per cent throughout the first quarter of 2022, compared with the 90 per cent occupancy levels we have enjoyed in the past."

Nina Hospitality, which has listed both its 480-room Nina Hotel Tsuen Wan West Tower 1 and 432-room Nina Hotel Island South property as designated quarantine hotels until the end of July, said it had seen an overwhelming number of booking inquiries following the announcement.

The latest arrangements require incoming travellers to pre-book their stay at a designated facility for at least seven days and conduct a rapid antigen test, or RAT, with the kits supplied for free at the airport.

Lam said arrivals were allowed to cut their mandatory quarantine to just seven days if they tested negative on the fifth day of their stay with a PCR test, and via rapid antigen tests on the sixth and seventh day of their stay. They must also take a PCR test at a community testing centre upon their 12th day.

Travellers may also choose to complete the full 14-day quarantine at their booked designated hotel.

If travellers test positive on arrival, or on the fifth or 12th day, or through a rapid antigen test during quarantine, they will be sent to a community isolation hotel specifically for those with mild symptoms.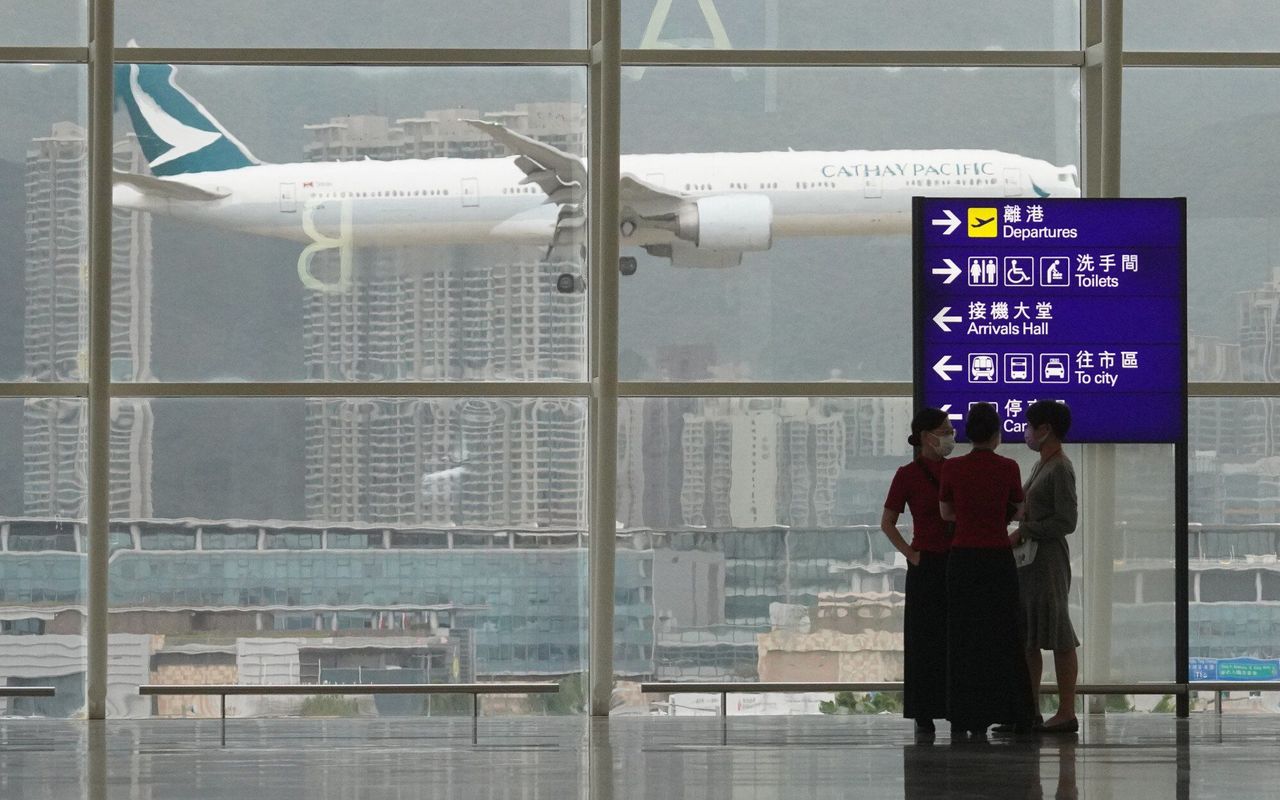 Hong Kong will lift flight bans on nine countries on April 1.

People who have temporarily left Hong Kong for work were also relieved about the changes.

Hongkonger Cindy Chan, 34, was trying to change hotel booking dates for her parents from March 30 to April 1 to take advantage of the shorter quarantine, but with no success.

She said the hotel was completely sold out, and did not confirm if she could halve the 14-day booking to seven days or get a HK$12,000 (US$1,530) refund.

The whole family, including Chan, was stranded in the United States after her wedding in January. Chan and her husband ended up travelling to Singapore for a few weeks for a so-called washout before coming back to Hong Kong.

The couple finally finished their 14-day quarantine in the city recently. Their stay in Singapore cost them HK$76,000.

"The hotels are just as confused as we are. It is frustrating as well," she said. "I feel terrible for being responsible for my parents' situation."